Bill Gates-led investment fund partners with Europe on clean tech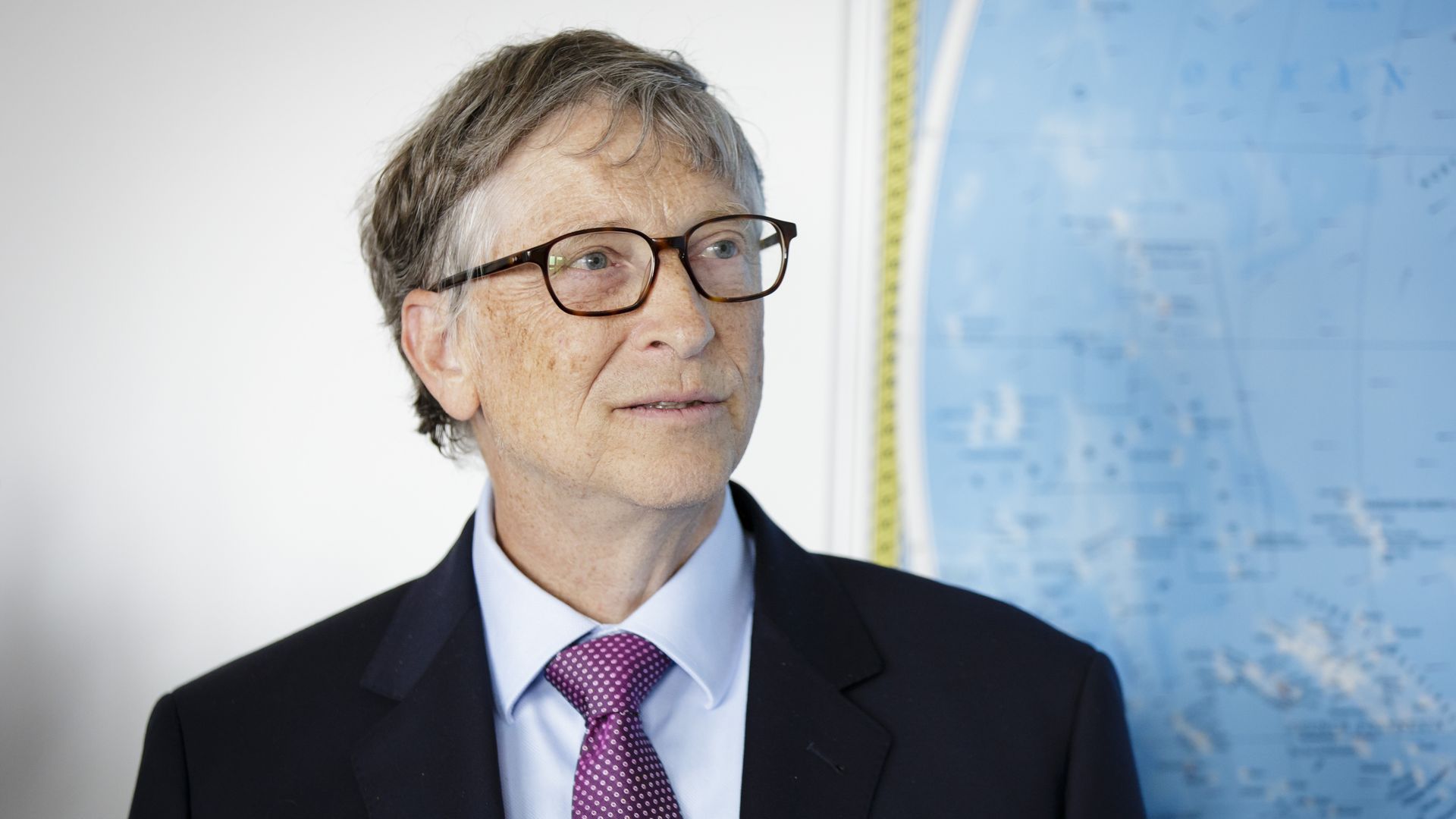 A clean-energy venture fund led by Bill Gates is forging a new partnership with the European Commission, the billionaire and Microsoft co-founder announced today.
Why it matters: Gates' move is the latest sign of how private citizens, companies and other countries are trying to move forward on addressing climate change, despite President Trump's retreat on the issue.
The details: Breakthrough Energy Ventures, a $1 billion fund created in 2015 by Gates and other billionaires, is creating a joint investment vehicle called Breakthrough Energy Europe.
The fund, which will be worth a total of €100 (roughly $115) million, will invest in European companies working to cut greenhouse gas emissions.
Half the money will come from the European Commission and the other from the Breakthrough Energy Ventures.
In a blog post accompanying his announcement, Gates said he would be writing more over the next year about what he calls the five grand challenges of addressing climate change, including under-focused areas such as agriculture and manufacturing.
Go deeper:
Quartz' Akshat Rathi runs down the companies the Gates-led fund has recently announced it's funding.
On Tuesday, Gates signed onto a separate new commission led by former United Nations Secretary General Ban Ki-moon, World Bank Chief Executive Kristalina Georgieva, raising awareness about adapting to climate change, per this Bloomberg article. Many parts of the world are already experiencing the impacts of a warmer world--and that will continue and increase even if emissions drop suddenly.
Go deeper