This robot co-taught a course at West Point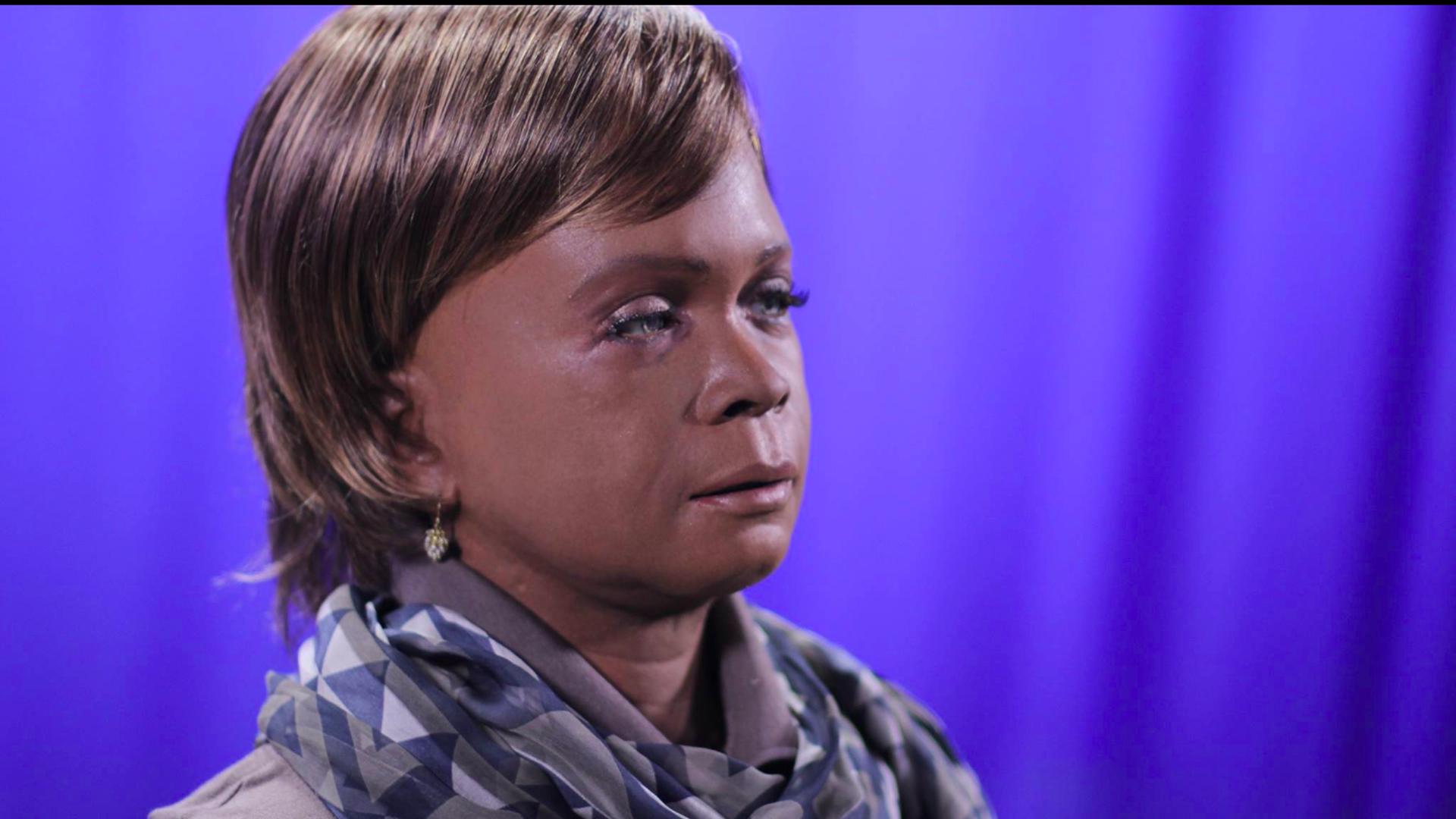 Bina48, the first-ever robot to complete a college course, finished another mission today: It became the first robot to co-teach a university-level class.
Why it matters: The experiment at the U.S. Military Academy at West Point sought to determine if AI can "support a liberal education model," says William Barry, a West Point professor who has been using Bina48 to teach for years.
What's happening: Bina48 co-taught two sessions of an introduction to ethics philosophy course — which covers ethical reasoning, just-war theory and the use of artificial intelligence in society. In the classroom were almost 100 students, along with Barry and Maj. Scott Parsons, an assistant professor at West Point.
The objective was to understand whether AI "can authentically support teaching in the classroom, where it enhances students' comprehension and holds interest," Barry says.
How it works: Bina48 is fed a mosaic of general knowledge, in the form of what Barry calls "mind files."
In preparation for today, AI developers fed Bina48 troves of data about war theory and political philosophy, in addition to Barry's lesson plan.
"We asked not to hook her on the internet ... because she can easily run to Wikipedia or the Stanford Encyclopedia of Philosophy. We want to run her just on the algorithm," Barry says.
When it's Bina48's turn to teach, it peruses its background knowledge and lesson plan and delivers a lecture. And if a student asks a question, the bot can reply out loud.
After today's class, Barry tells Axios the cadets were wholly receptive:
"Before the class, they thought it might be too gimmicky or be entertainment. … They were blown away because she was able to answer questions and reply with nuance. The interesting part was that [the cadets] were taking notes."
But the bot may not be best suited for West Point, the cadets concluded, since it didn't quite keep pace with the class. It might make a greater impact in countries with low literacy rates, he says.
Flashback: This is not Bina48's first interaction with West Point students. Last year, it participated in a debate about the use of nonlethal weapons in warfare.
Go deeper