Group backing migrant caravan responds to Trump's threat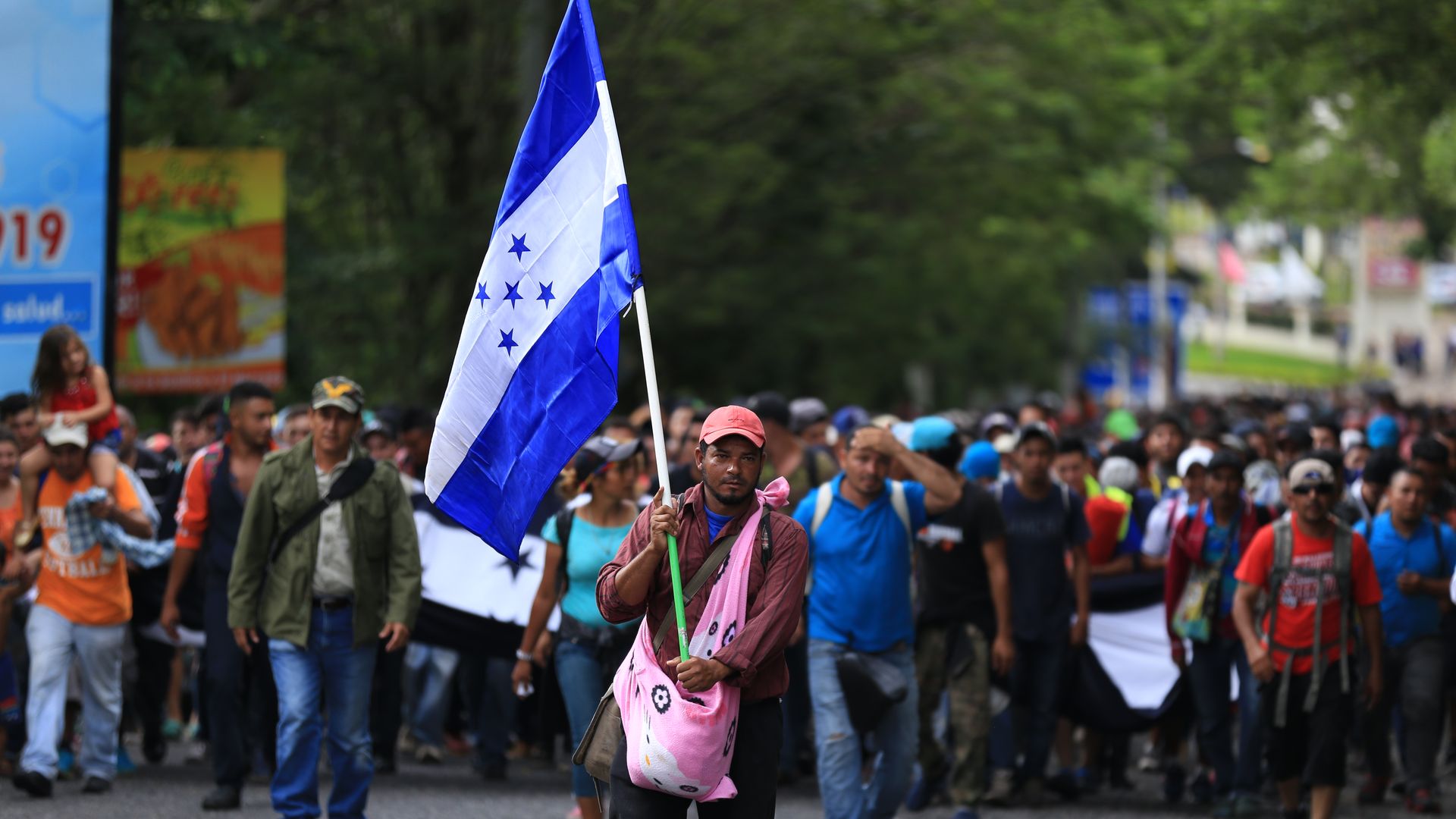 After President Trump tweeted a demand that a "large caravan of people heading to the U.S." be sent "back to Honduras," an NGO that supports the migrant march responded with a statement demanding the U.S. "respect the international right to migrate and to seek asylum and refuge."
The backdrop: Three days ago a group of people from Honduras began their march, which will take them across Guatemala and Mexico. Many are seeking to escape dangerous conditions. This is the second "Caravana Migrante" of this year. Pueblo Sin Fronteras, the NGO, also called on the governments of Guatemala, Honduras, Mexico to avoid "repression, violence or force" against the migrants.
Correction: Pueblo Sin Fronteras has informed Axios that while they support the march, they did not organize it. We have updated the story accordingly.
Go deeper: Why Central Americans flee to the U.S. despite "zero tolerance."
Go deeper