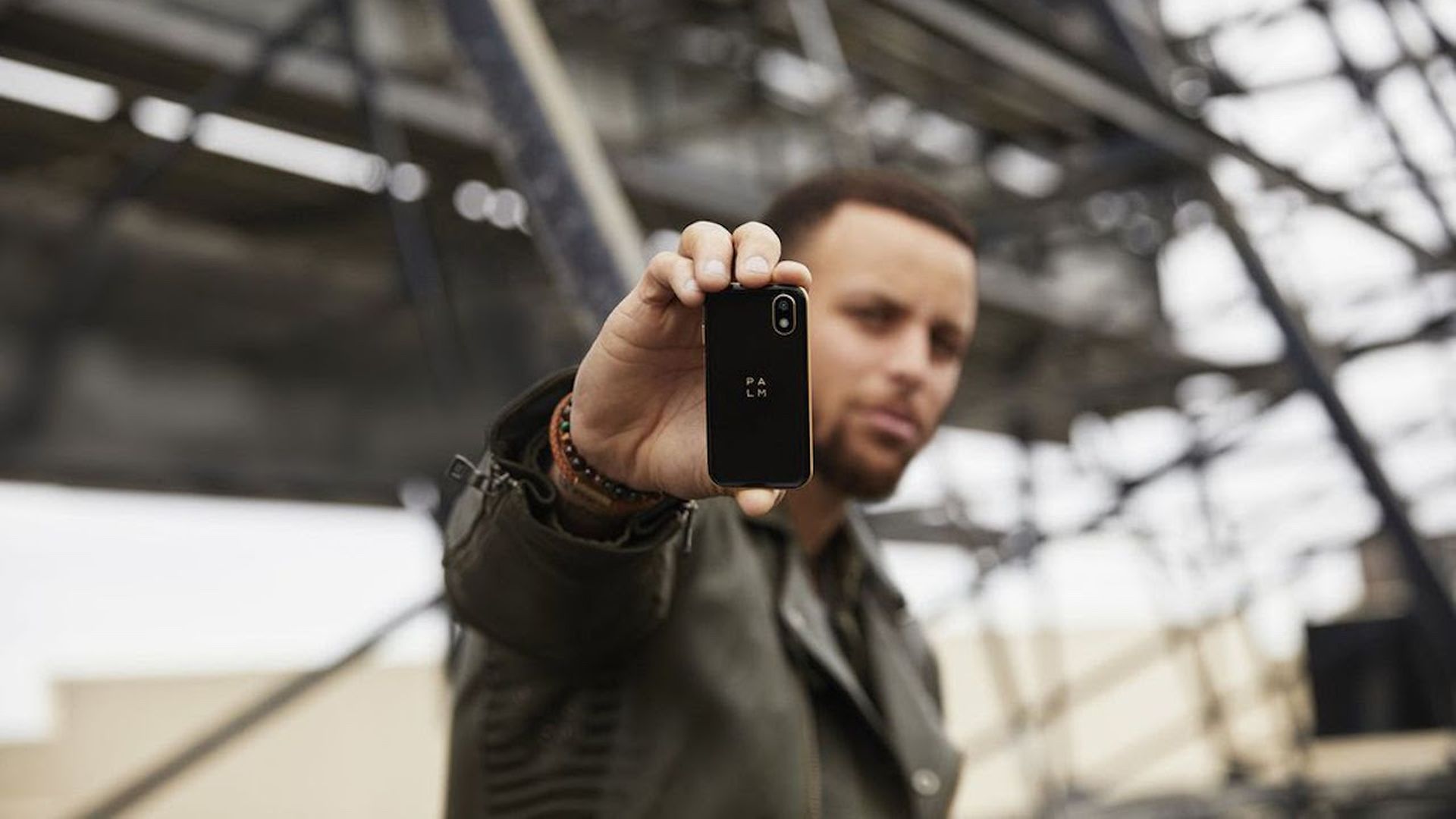 Palm is back, just not as you remember it.
What's new: The venerable tech brand, which has been dormant since HP shuttered its phone effort several years back, is relaunching itself with new owners and a curious little device.
While the 3.3-inch Android device can be a standalone smartphone, it's largely designed and marketed to be a second phone or companion product that can share a phone number with a traditional phone.
At $349, it's not significantly cheaper than a decent, mid-range Android phone.
The backstory: HP sold the brand to China's TCL, which also sells phones under the Alcatel and BlackBerry brands. TCL, meanwhile, licensed Palm to a startup led by two former Samsung employees.
The tiny Palm phone also has a big endorsement via Golden State Warriors star Steph Curry helping launch the device, in an exclusive deal with Verizon in the U.S.
Our thought bubble: If you think that sounds a bit like the Apple Watch, you aren't alone. And, while it's capable of running full apps, it also doesn't strap to your wrist — meaning you are still carrying a phone, albeit a smaller one, if you choose to leave home with this device instead of a standard smartphone.
What they're saying: Reaction was mixed, with some disappointment from longtime fans who were hoping to see Palm's WebOS resurrected along with the name.
Business Insider's Kif Leswing: "got excited this morning for the revival of palm os only to click and read about an android phone for your android phone."
Freelance UX writer Owen Williams: "take an apple watch, remove the strap, tell people it's about 'focus' and then make it verizon exclusive for no good reason and you've got the new Palm."
Go deeper