Pompeo meets with Saudi crown prince over Khashoggi disappearance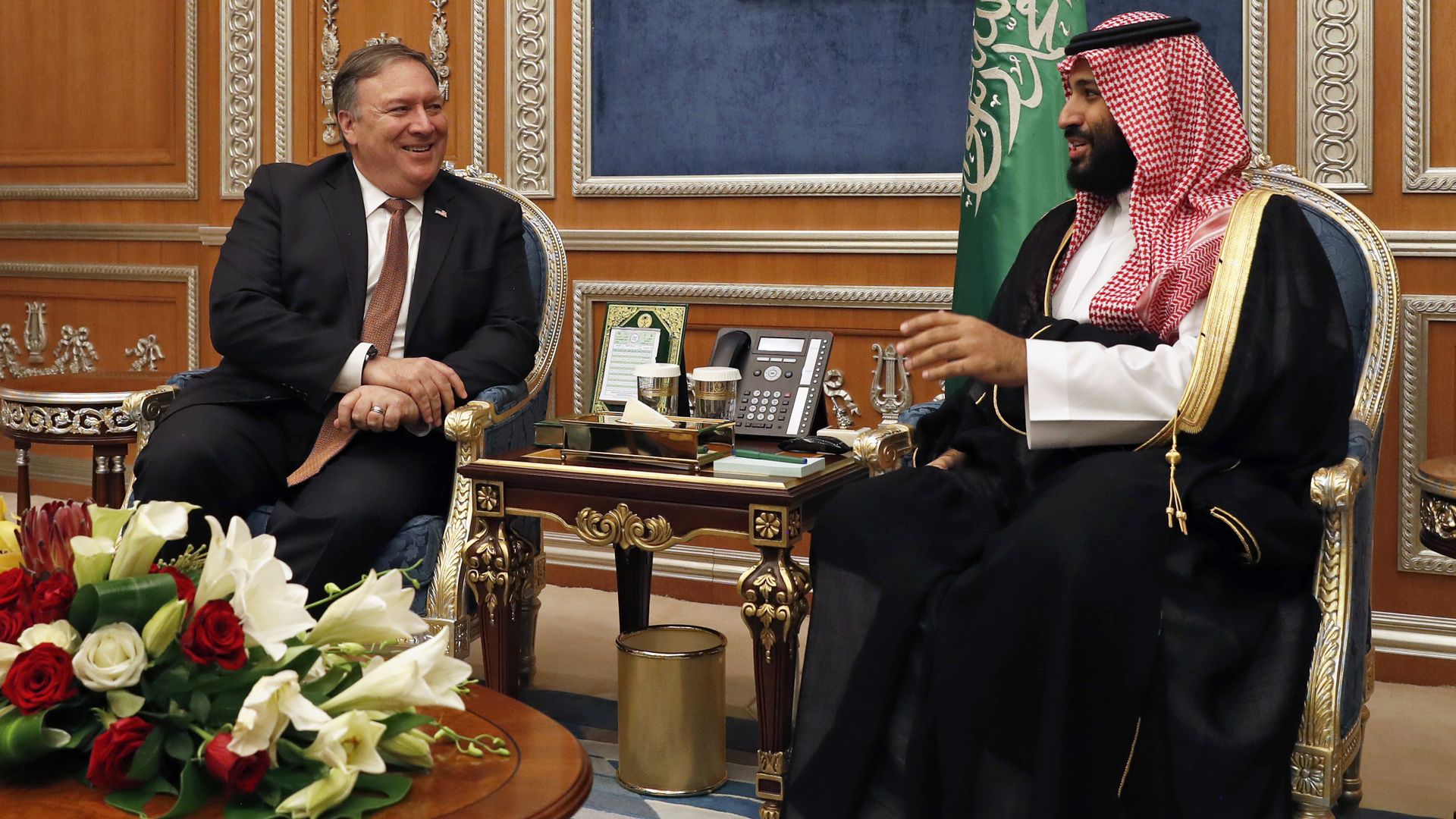 Secretary of State Mike Pompeo was dispatched to Saudi Arabia by President Trump following two weeks of reports tying the kingdom to the alleged assassination of Washington Post columnist Jamal Khashoggi inside the Saudi consulate in Istanbul.
The latest: Pompeo has now met with King Salman and Crown Prince Mohammed bin Salman. The Trump administration's position is that it remains unclear what happened to Khashoggi. The Saudis reportedly plan to claim he was killed in an interrogation gone wrong.
Go deeper