Julián Castro says he's "likely" to run for president in 2020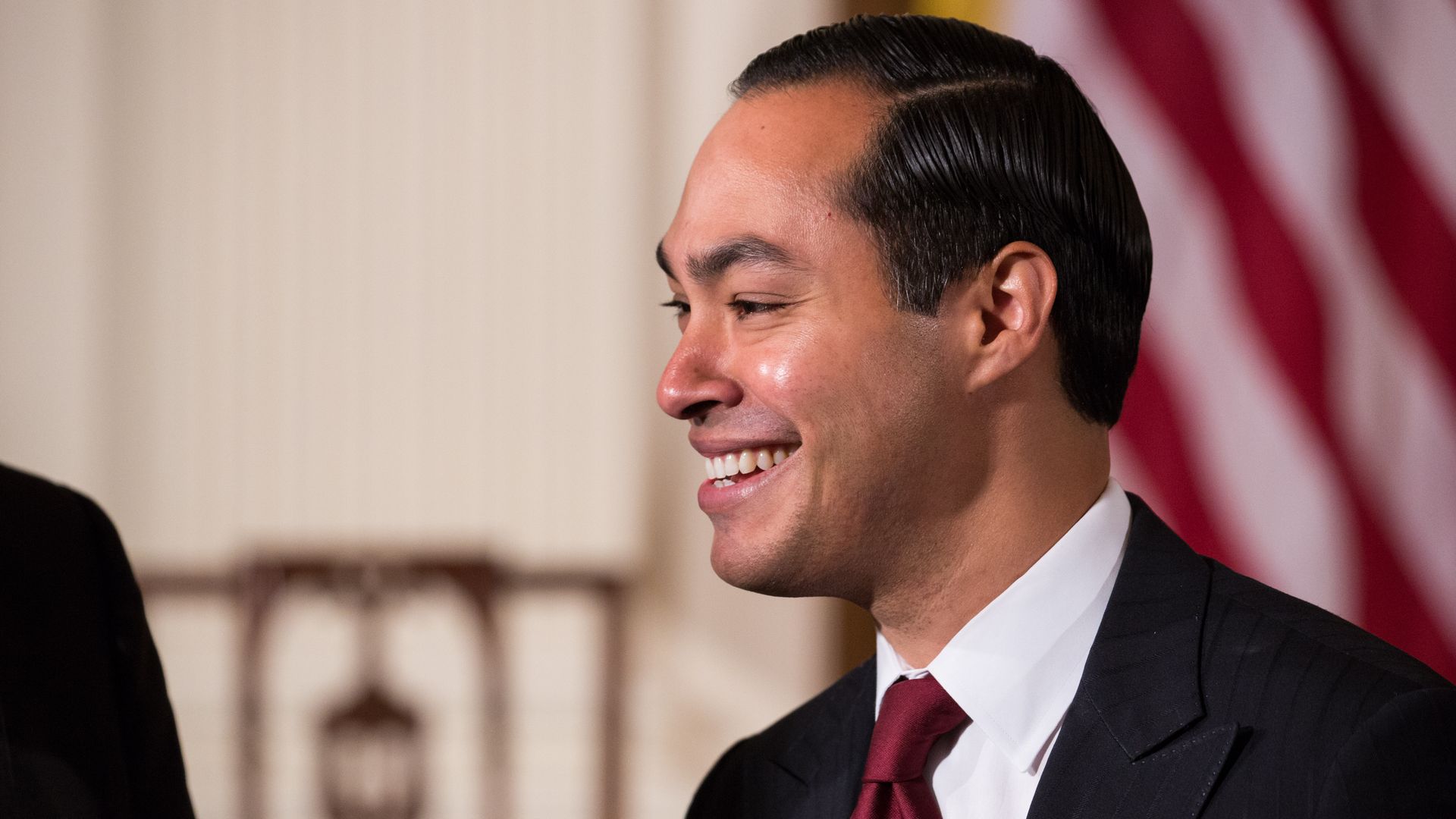 Julián Castro, the former San Antonio mayor and U.S. Secretary of Housing and Urban Development under President Obama, told Rolling Stone that he's considering a 2020 presidential run.
"I'm likely to do it. I have a strong vision for the country. ... I'll make a final decision after November, but I'm inclined to do it."
The backdrop: Democratic hopefuls for 2020 are increasingly making their intentions clear — even ahead of next month's midterm elections — in an attempt to stand out from what is set to be a massive, chaotic field of potential challengers to President Trump.
Go deeper