Google CEO discusses China search engine for the first time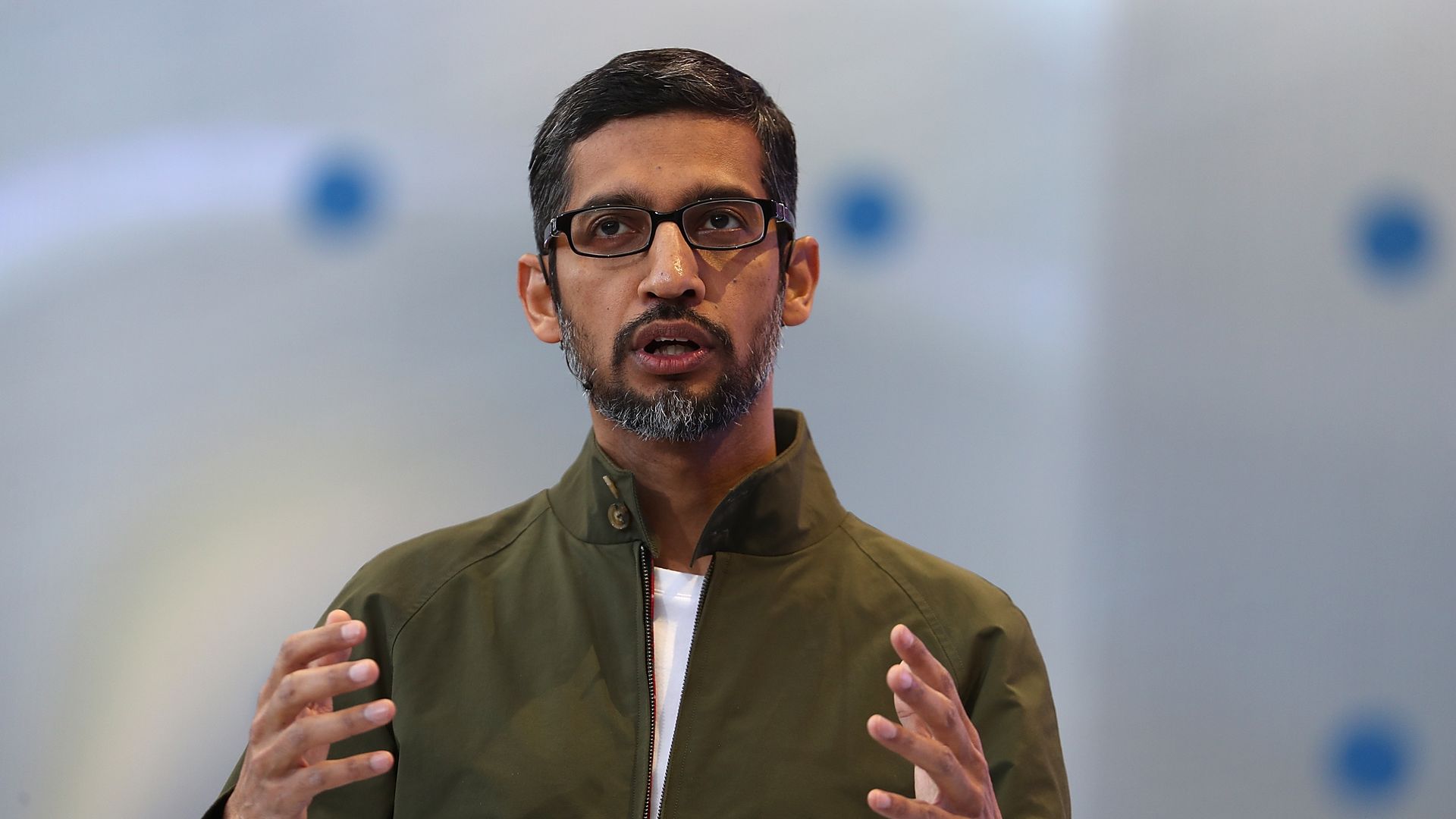 Google CEO Sundar Pichai has, for the first time, publicly acknowledged that Google has considered relaunching its search engine in China, stating Monday that the company's mission "is to provide information to everyone."
Why it matters: Since leaks of Google's Project Dragonfly, an internal project prototyping a potential search engine for China, the company has faced criticism for wanting to enter a market that would require it play by the government's censorship rules.
"The reason we did the internal project — it's been years, we've been out of the market ... We wanted to learn what it would be like if Google was in China ... We'll be able to serve well over 99% of queries and there are many many areas in where we would provide information better than what's available. "
— Sundar Pichai, speaking at Wired's 25th anniversary conference in San Francisco Monday
On how it approaches launching projects in any country:
"Our mission is to provide information to everyone ... .every time we work on countries across the world ... We're always balancing a set of values. We're providing users access to information, freedom of expression, user privacy, but we also follow the rule of law in every country."
— Sundar Pichai
Pichai also noted that 20% of the world's population lives in China. Though this fits nicely with the company's mission to offer everyone access to information, it's difficult to ignore what it also means: a huge business opportunity for Google.
Go deeper