Carl Icahn to actively oppose Dell's plan to return to public markets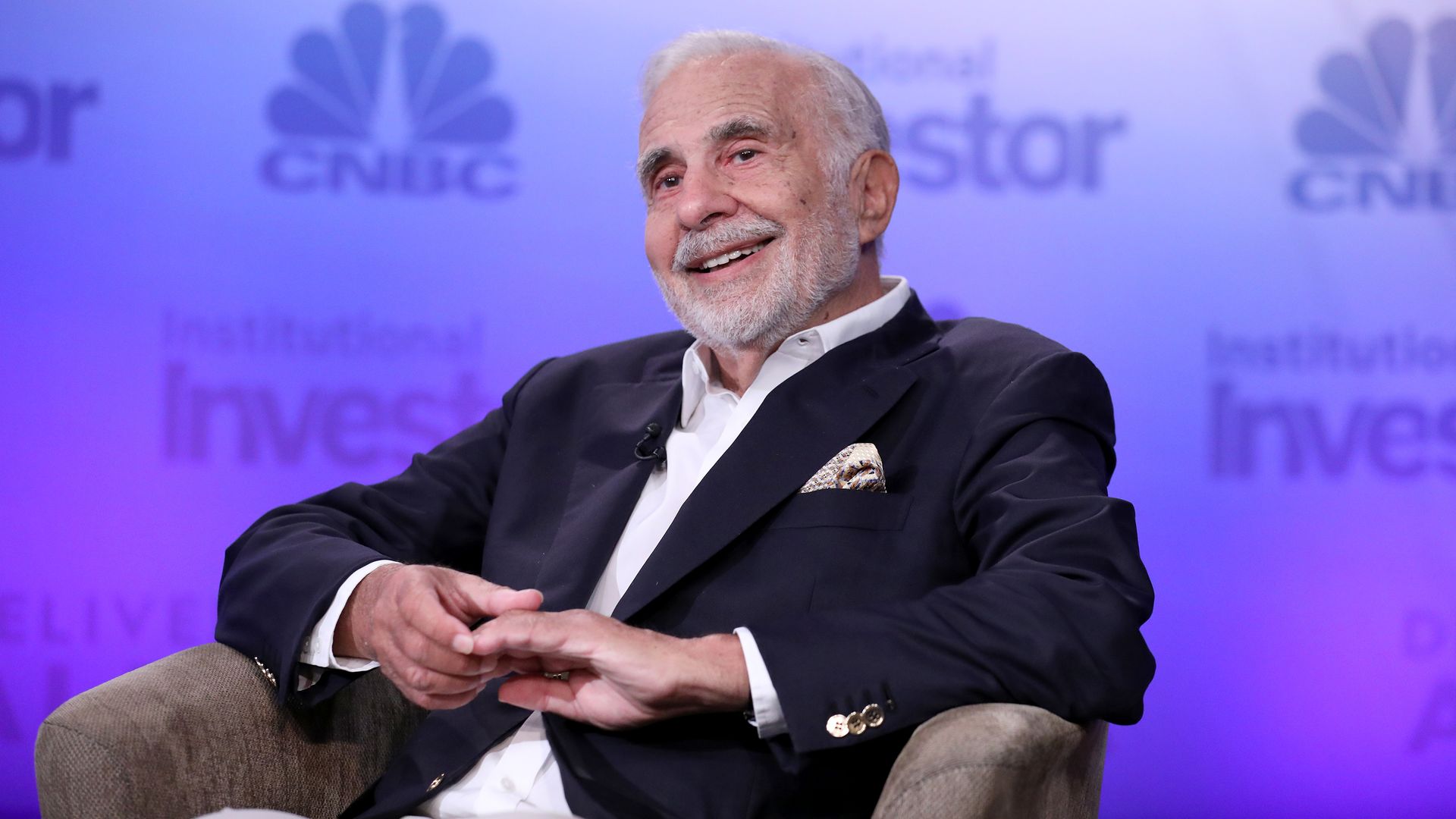 Carl Icahn, the activist investor, disclosed an 8.3% stake in a tracking stock for Dell Technologies' position in VMWare yesterday, and said he will actively oppose Dell's plan to return to the public markets via a $22 billion reverse merger with that tracking stock. Per Icahn's letter:
Why it matters: If this sounds familiar, it's because Icahn tried preventing Dell from going private back in 2013, arguing that Michael Dell and private equity sponsor Silver Lake were undervaluing the company.
Icahn eventually relented after getting a small price bump and losing a Delaware legal battle, but seems to believe he has a better chance of prevailing this time because he's acting earlier and has the apparent support of several other large shareholders in the tracking stock.
He's not only pledging a "no" vote on the reverse merger, but also floated his own bid for more of the tracking stock at a better price than what Dell is offering. This is a bit reminiscent of the public stub idea he tried out five years ago.
The bottom line: Both sides are likely headed back to a Delaware courtroom.
"I firmly believe Dell and Silver Lake are trying to capture $11 billion of value that rightly belongs to us, the DVMT stockholders. As such, I intend to do everything in my power to STOP this proposed DVMT merger...For the better part of the past year, Dell and Silver Lake worked to destroy the value of the Tracker by (1) raising the possibility of a Dell IPO, (2) floating the idea of a merger with VMware and (3) threatening a forced conversion of the Tracker into Dell common stock, among other tactics. These scare tactics are reminiscent of the tactics Machiavelli advised the Borgia rulers to use centuries ago."
— Quote from Icahn's letter
Go deeper