Warning sign for GOP: Tax cuts are increasingly unpopular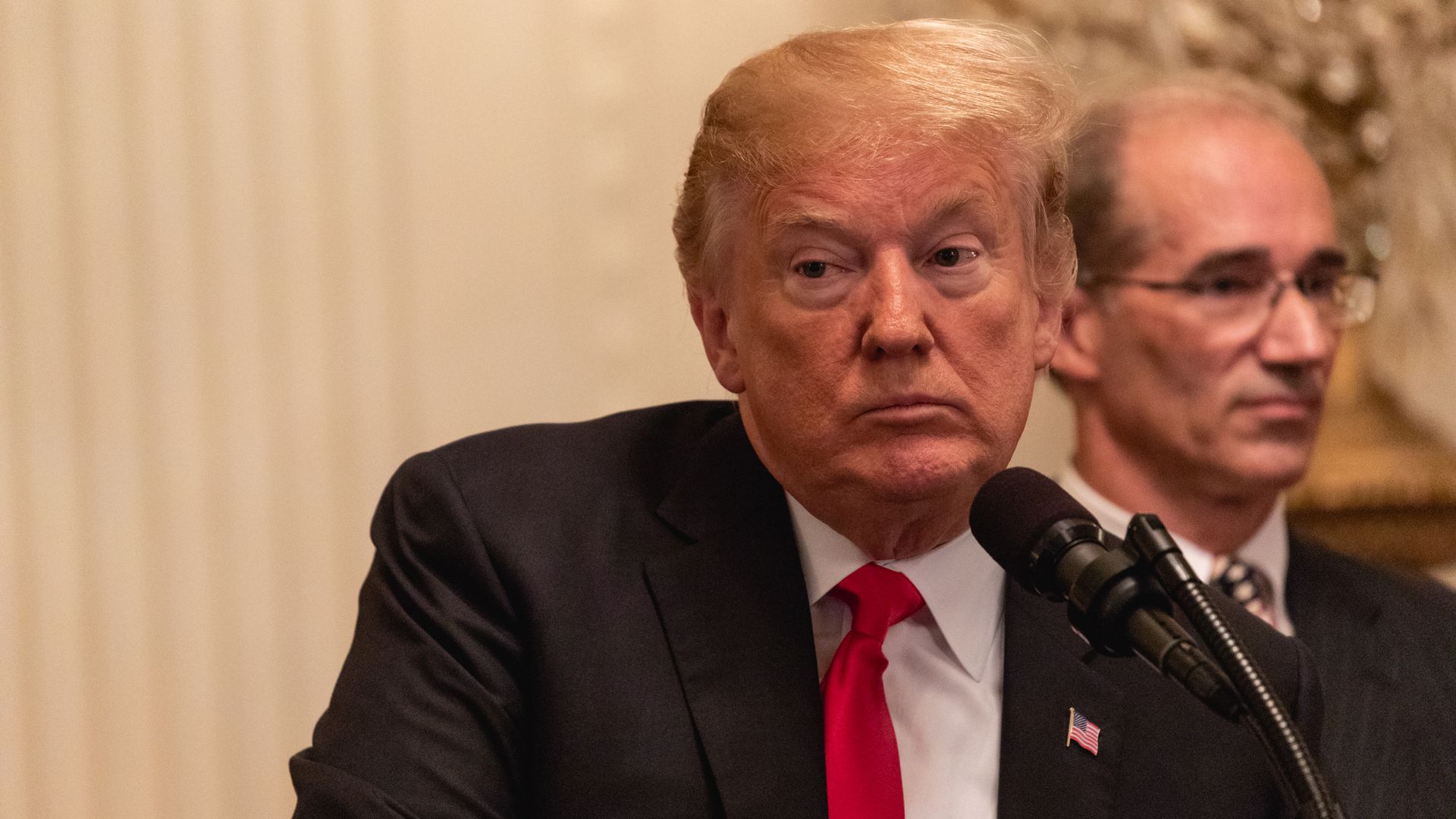 There is now a 12-point gap in support for the GOP tax law, according to a new pre-election poll conducted by Greenberg Research and Democracy Corps for the American Federation of Teachers.
The big picture: It's another alarm bell that Republicans may not be able to win the midterm elections on what they hoped would be their signature legislation of this Congress. In September, a Republican National Committee survey showed more than 60% of voters believe the GOP tax law benefits "large corporations and rich Americans" over "middle class families."
Background: Stanley Greenberg of Greenberg Research was Bill Clinton's pollster. The polling memo, obtained by Axios, declares: "Failing GOP tax scam opportunity for big closing attack" by Democrats.
The memo also claims that "embracing the public's anger with other leaders' out-of-touch portrayal of their economic lives genuinely shifts vote support toward Democratic candidates and increases turnout."
By the numbers: In an April poll conducted by the same groups, 46% supported the GOP tax law while 44% opposed it. The September survey found that support has dropped to 40% and opposition has jumped to 52%.
75% of Republicans support the tax law — compared to 84% in April. Meanwhile, Democrats' opposition increased from 73% to 84%.
The bottom line: Democrats have three weeks to try to use the GOP tax law against Republicans in tough races around the country — even at a time when the economy is far better for Trump's first midterm election than it was for Barack Obama's.
Methodology: The survey was conducted between Sept. 9–23 among 1,000 registered voters over the phone (both landline and cell phone). The margin of error is ±3.1%.
Go deeper