Smarter Faster Revolution: The University of Texas at Austin
Friday morning, UT students from a diverse array of majors and backgrounds joined Axios' Mike Allen on campus for lunch, networking and a series of conversations on the Future of Work.
Why it mattered: The students heard from thought leaders in business, technology, innovation and entrepreneurship to learn how these industries are changing and how soon-to-be college grads can succeed within these evolving landscapes.
American Airlines Chairman & CEO Doug Parker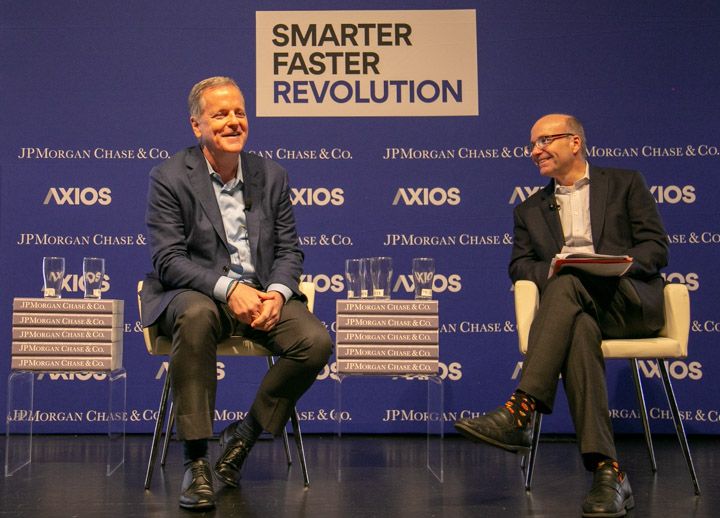 Parker discussed the tough decision-making that comes along with being the head of the world's largest airline.
The decision not to fly children separated from their families at the border. "We fly over walls and borders to bring people together. We don't separate people. ... It didn't take long until we told the U.S. government we don't want to be a part of that."
Shifting mindsets to stay profitable."We have to lead differently. In the old days, we focused on surviving the next 12 months. Now, we have the luxury of thinking long term. It changes the mentality of the entire firm."
NBA All Star Chris Bosh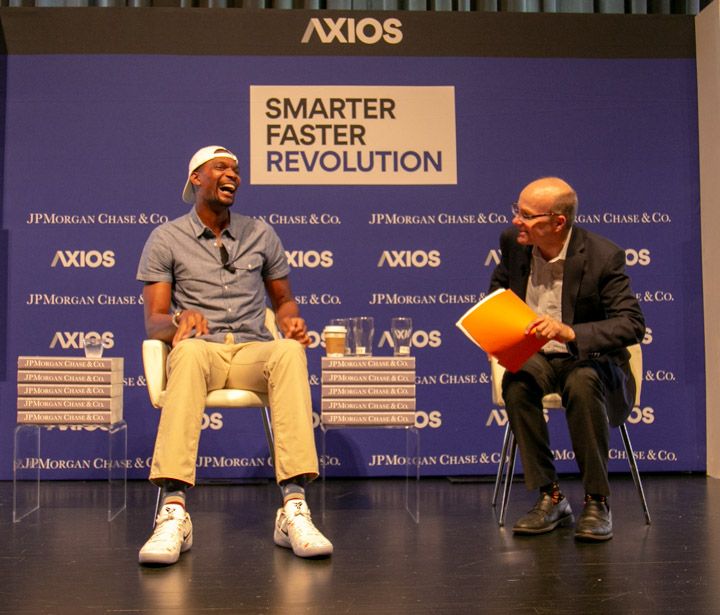 Bosh spoke about the importance of coding and imparted advice on how to deal with life-changing events — speaking from the health issues that pulled him out of the NBA.
The power of coding. "If you [learn to code], that's a skill that you can use and it makes you even more valuable than you are now."
How to push forward. "Things will happen that are out of your control, but the one thing you can control is your attitude."
JPMorgan Chase & Co. Global Chief Information Officer Lori Beer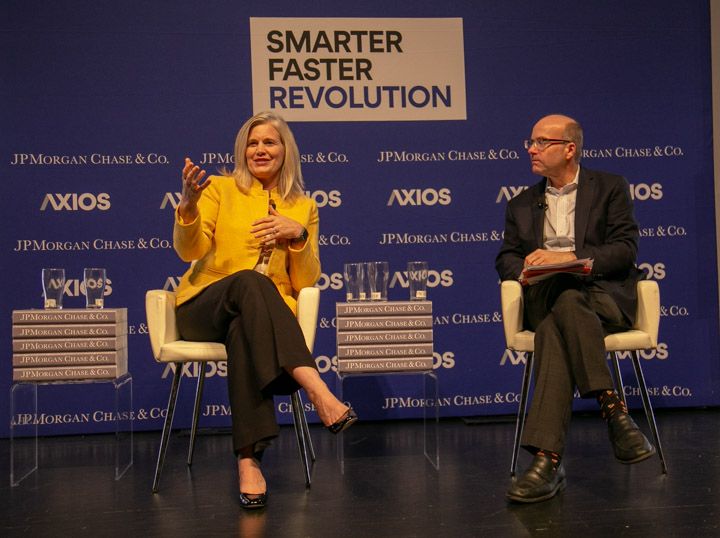 As a leader within an institutionalized industry and company, she explained show JPMorgan Chase & Co. continues to innovate across departments.
Artificial Intelligence today. "When we say AI driven, it's not just applying technology solutions and applying machine learning, it's really about how we embed technology into the services we're creating."
Artificial Intelligence tomorrow. "AI opens a whole new world to solve problems. Successful people will use creativity with AI to solve business problems."
DOSH Founder & CEO Ryan Wuerch and EverlyWell Founder & CEO Julia Cheek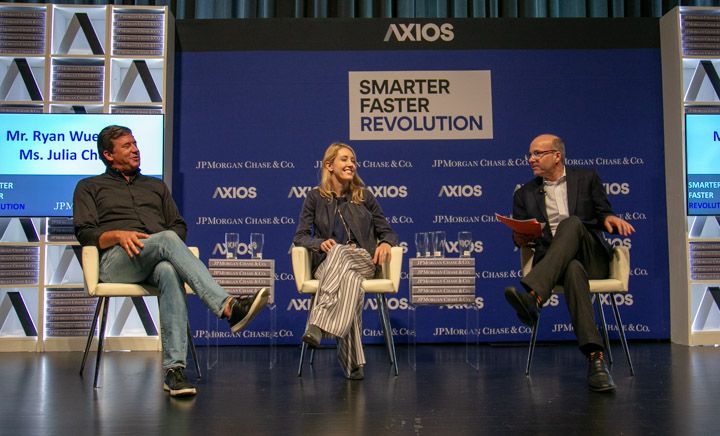 As the heads of two successful Austin-based companies, Wuerch and Cheek gave students an insight into startup life and the excitement that comes with entrepreneurship.
What makes the difference, according to Cheek. "The difference between success and failure is that you have to be able to analyze quickly and make a decision. You can't be paralyzed by ambiguity."
What hindsight can teach you, according to Wuerch. "Looking back, if I had to do it all over again, I wouldn't have changed the energy I put in every day for wanting to win and achieve great things, but I would have stopped and figured out who I am — truly understanding my core values."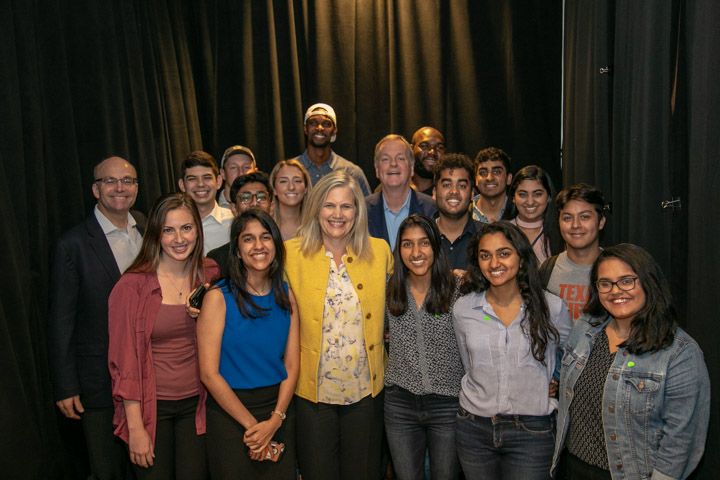 Go deeper: Watch the full conversations.
Next stop on the Smarter Faster Revolution ... UCLA. See you there!
Thank you JPMorgan Chase & Co. for sponsoring this event.
Go deeper