IBM is putting its cybersecurity training center on wheels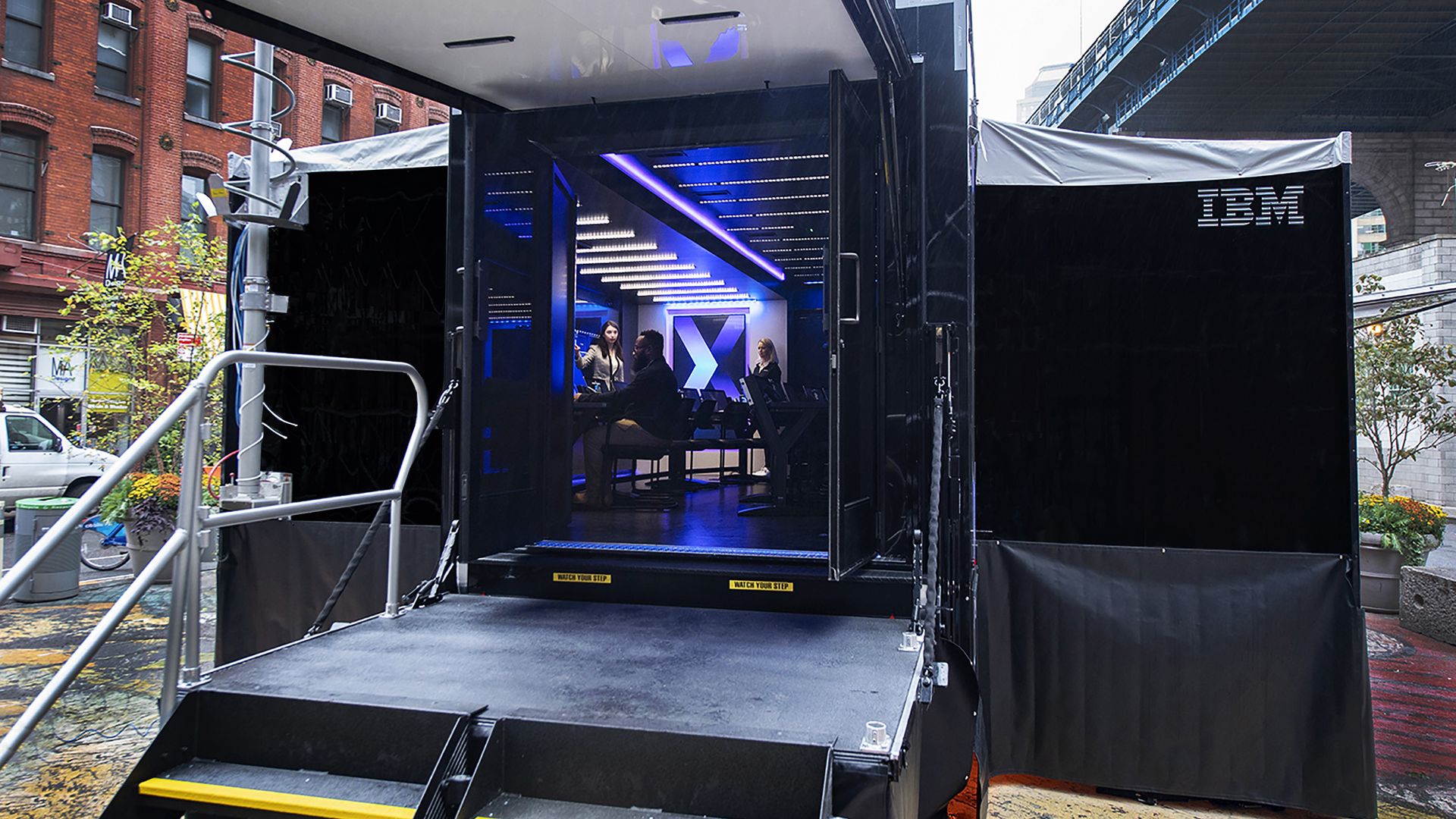 IBM is launching a mobile version of its cybersecurity training center, designed to help train and respond to cyber incidents, by putting it on an 18-wheel expandable tractor trailer, the company announced Monday.
Why it matters: The approach to preparing for cyberattacks isn't new — Raytheon, Accenture and other cybersecurity-focused companies have been launching cybersecurity preparedness centers in the past few years — but this is the first center of its kind to go on the road. IBM hopes the move will help clients meet expanded, but temporary, cybersecurity needs, particularly when hosting large events.
Go deeper