2018 is "almost guaranteed" to be Earth's 4th-warmest year on record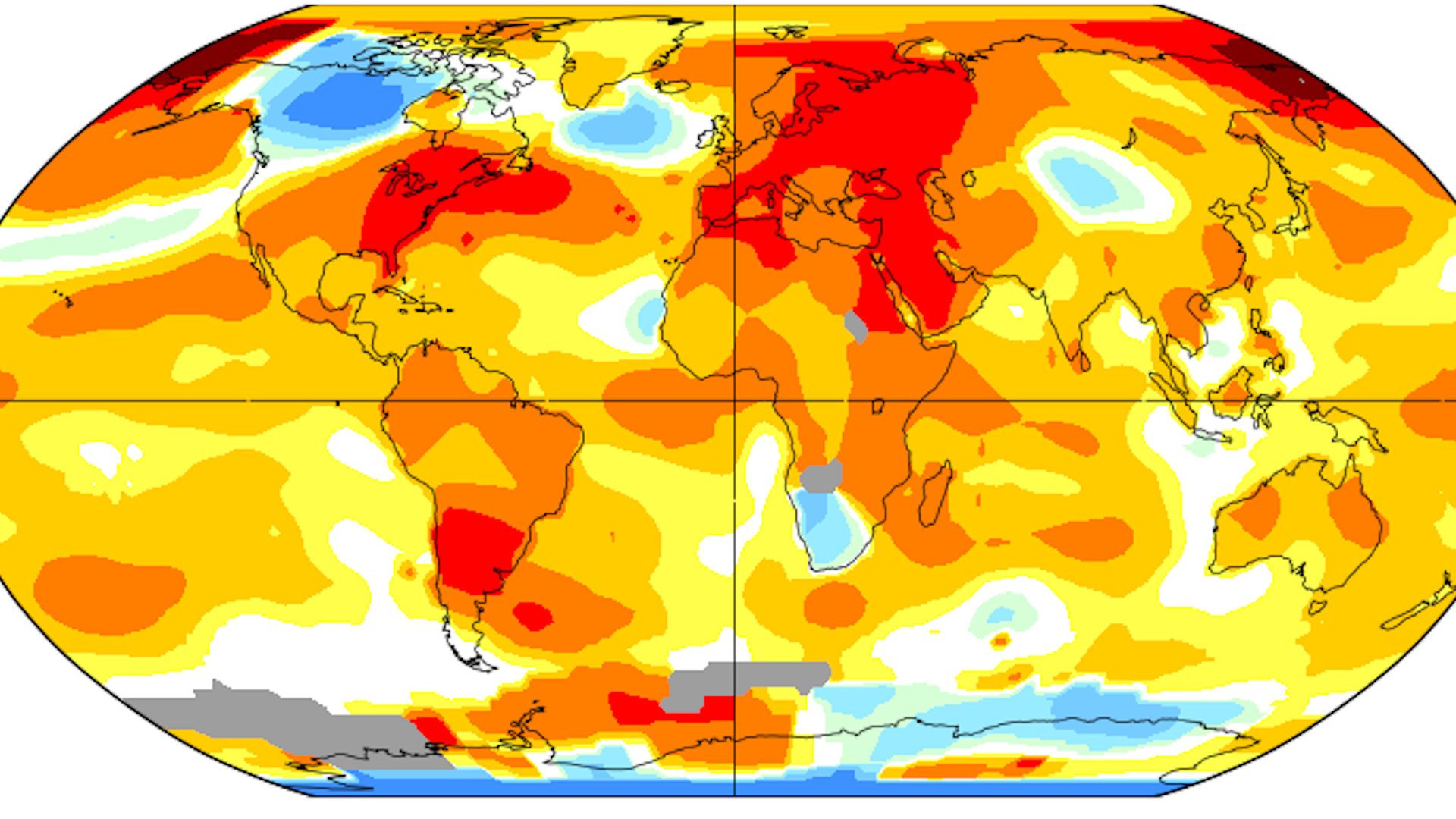 September 2018 was the planet's fifth-warmest September on record, and the world is poised to record its fourth-warmest year, according to new data NASA released Monday.
Why this matters: According to Gavin Schmidt, the director of NASA's Goddard Institute for Space Studies in New York, 2018 is also likely to be the fourth year in a row with an average temperature of 1ºC, or 1.8ºF, above the 19th century average. A recent climate report from the UN warned of severe consequences if global warming is not limited to 1.5ºC, or 2.7ºF, above average, compared to preindustrial levels.
The details: During September, the eastern U.S. was much warmer than average, as was Europe, the Russian Arctic and Alaska. South America, Africa and Australia were also warmer than average. In fact, Earth's only cool spots during September could be found in northwest Canada, parts of the North Atlantic near Greenland and northeastern Antarctica.
Based on data from the National Oceanic and Atmospheric Administration, which also keeps tabs on global temperatures:
The five warmest years in the global record have all come in the 2010s.
The 10 warmest years on record have come since 1998.
The big picture: With an El Niño event developing in the tropical Pacific Ocean, it's likely that 2019 will be warmer than 2018, since such events tend to transfer more heat from the oceans to the atmosphere.
The scientific community has concluded that human-caused emissions of greenhouse gases are behind the sharp warming trend seen in recent decades and that only sharp cuts in such emissions can reverse such a trend.
Between the lines: President Donald Trump, however, may disagree with this conclusion, saying in an interview with "60 Minutes" that aired Sunday that he's not sure if climate change is "man-made."
"I think something's happening. Something's changing and it'll change back again. I don't think it's a hoax, I think there's probably a difference. But I don't know that it's man-made."
Go deeper: Key global warming target slipping out of reach, UN scientists warn
Go deeper