Study: Beer prices could double with climate change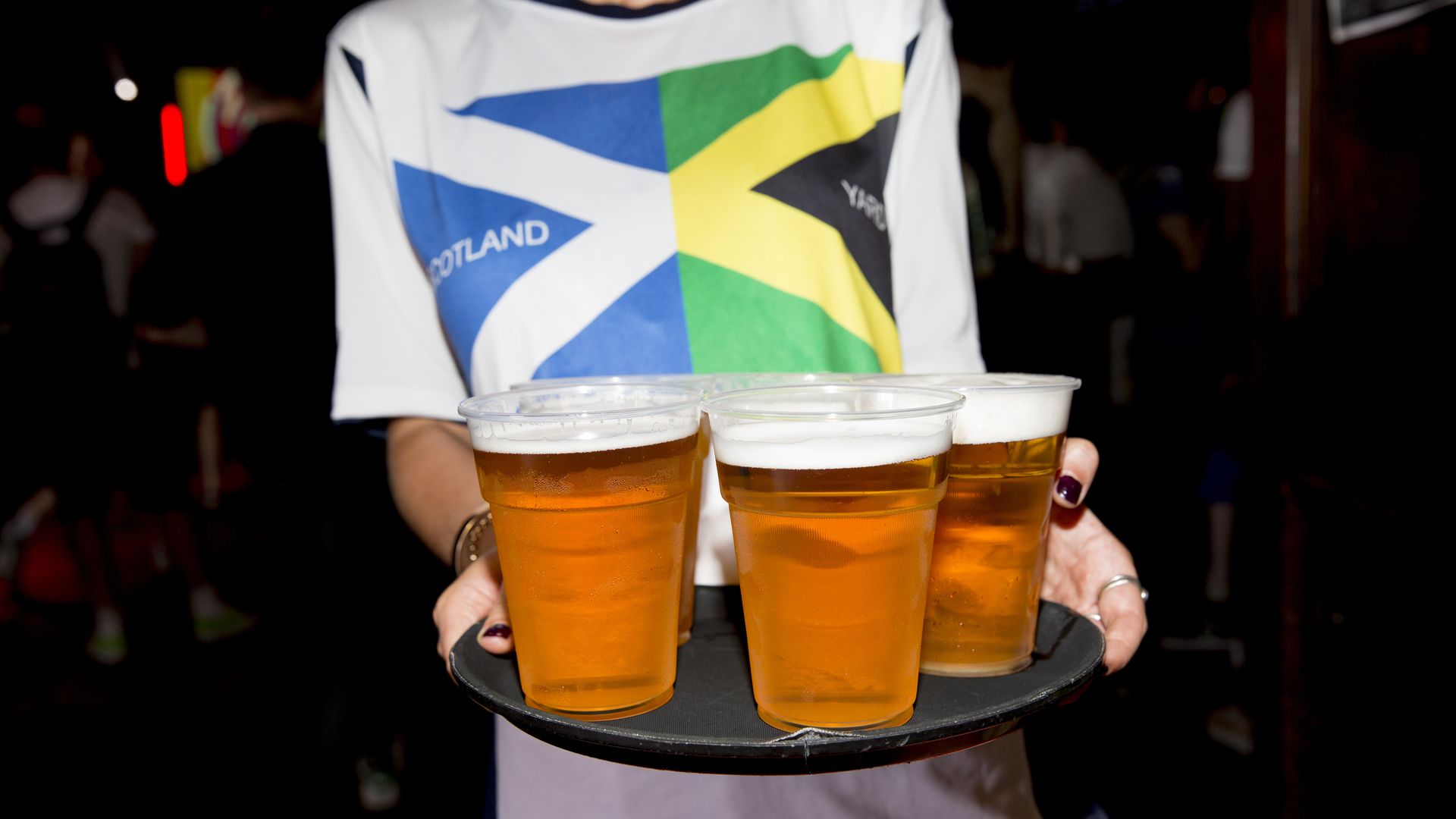 Beer prices around the world could double as climate change-related droughts and heat waves cut into production of barley, one of the key ingredients in beer and a particularly heat-sensitive crop, according to a new study in Nature Plants.
The big picture: One of the paper's authors, Steve Davis of the University of California, Irvine, told AP that, as a beer drinker, the study was "born of love and fear" and meant to provide a more concrete basis for the warnings of climate change. A UN report last week warned of dire consequences without "unprecedented" global action to slash greenhouse gas emissions.
NASA data released Monday showed that 2018 is likely to become Earth's fourth-warmest year on record.
Go deeper