Cherokee Nation says Elizabeth Warren's DNA test was "inappropriate"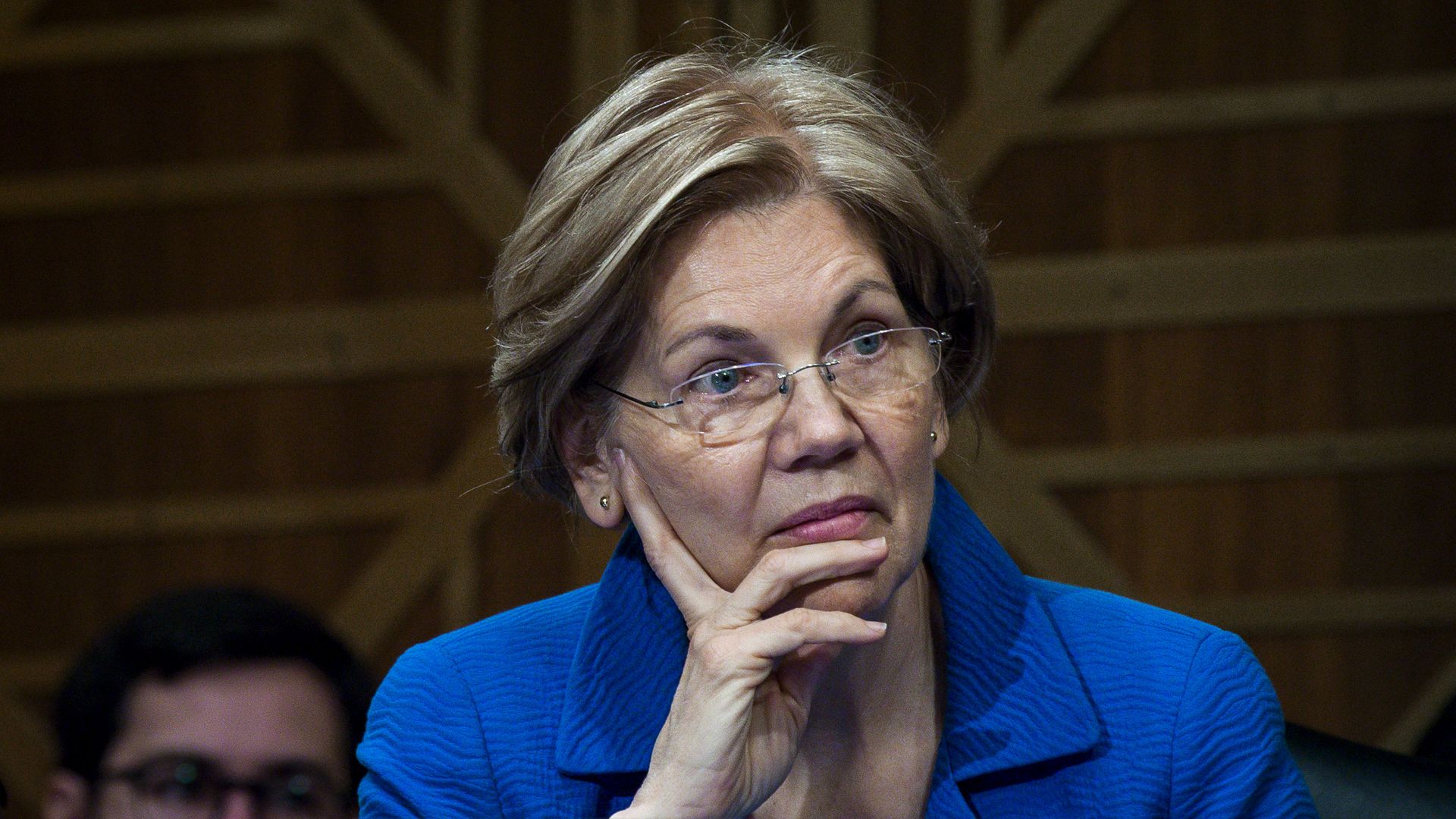 The Cherokee Nation, one of the largest tribes in the U.S., issued a statement Monday dismissing Sen. Elizabeth Warren's (D-Mass.) release of DNA analysis as "inappropriate and wrong ... [and undermines] tribal interests with her continued claims of tribal heritage."
Be smart: Warren did not claim that the analysis, which she says proves she has Native American ancestry, was evidence of tribal membership. Rather, she said she released her DNA results as a response to President Donald Trump mocking her for saying she was of Native American heritage.
"Using a DNA test to lay claim to any connection to the Cherokee Nation or any tribal nation, even vaguely, is inappropriate and wrong. It makes a mockery out of DNA tests and its legitimate uses while also dishonoring legitimate tribal governments and their citizens, whose ancestors are well documented and whose heritage is proven. Senator Warren is undermining tribal interests with her continued claims of tribal heritage."
— Cherokee Nation Secretary of State Chuck Hoskin Jr.
in a statement.
The other side: The Eastern Band of Cherokee Indians, one of three federally recognized Cherokee tribes, issued their own statement in support of Warren. The Tribe's Principal Chief Richard Sneed told Business Insider Tuesday that while they "strongly condemn" people who try to use distant Native ancestry to describe their race, they do not believe that was Warren's intention.
"Senator Elizabeth Warren does not claim to be a citizen of any tribal nation, and she is not a citizen of the Eastern Band. Like many other Americans, she has a family story of Cherokee and Delaware ancestry and evidence of Native ancestry ... [Warren] has not used her family story or evidence of Native ancestry to gain employment or other advantage. On the contrary, she demonstrates respect for tribal sovereignty."
Editor's note: This story has been updated to include the statement from Eastern Band Principal Chief Richard Sneed.
Go deeper