Bezos to invest more than $1 billion in Blue Origin next year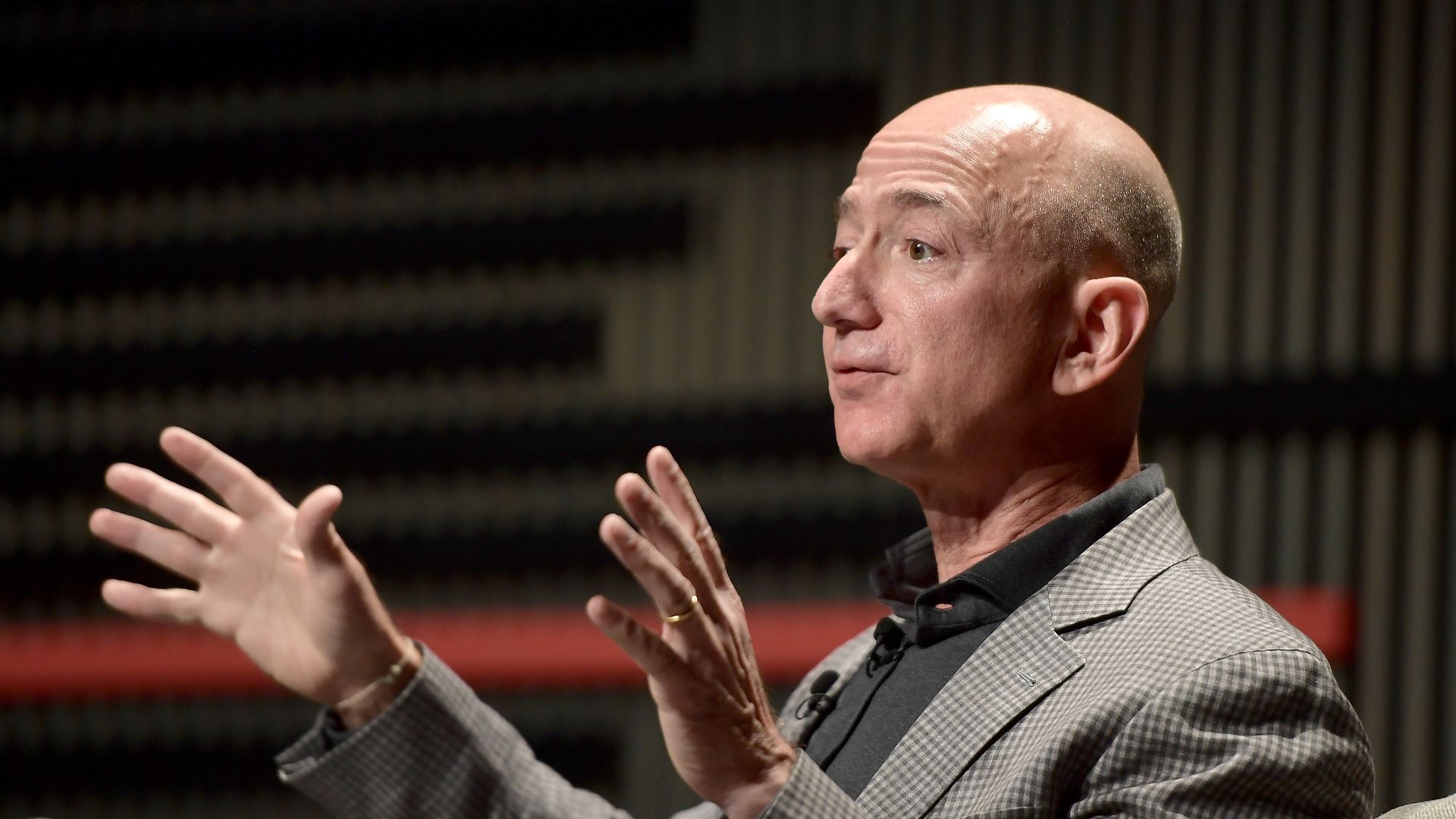 Amazon CEO Jeff Bezos said Monday he plans to spend "a little more" than $1 billion on his space exploration company, Blue Origin, next year — a slight increase over the current $1 billion a year.
Why it matters: Bezos, along with other billionaires like Elon Musk, has been criticized for focusing his resources on moonshot projects like space travel instead of immediate problems on Earth (he did recently announce a $2 billion investment in early education and homelessness). Bezos made his announcement at Wired's 25th anniversary conference in San Francisco.
I will not spend one minute of my life on anything I don't think is contributing to society and civilization...You want risk taking. You want people to have a vision most people don't agree with.
— Jeff Bezos
On the recent backlash against tech companies working with the military: "If big tech companies are going to turn their backs on the Department of Defense, we are in big trouble.... This is a great country and it does need to be defended."
On concerns for technologies' misuse: "Technology is always two-sided... this isn't new. The book was invented and people could write really evil books and lead bad revolutions with them and fascist empires with books... It doesn't mean the book is bad."
On social media: "I think social media is increasing, unfortunately, identity politics and tribalism. I think the internet in its current iteration is a confirmation bias machine... So we don't know the solutions to these problems yet but we'll figure them out yet.
"I worry that some of these technologies will be very useful for autocratic regimes to enforce their rules ... But that's not new, that's always been the case ... The last thing we want to do is stop these technologies even if they're dual-use."
On growing calls for large tech companies (like Amazon) to be heavily scrutinized: "I think all large institutions should be scrutinized ... it's normal ... We want large companies but we want to scrutinize them. And I preach inside Amazon that this is going to happen, don't take it personally."
Go deeper