Why brands you've never heard of are flooding your feeds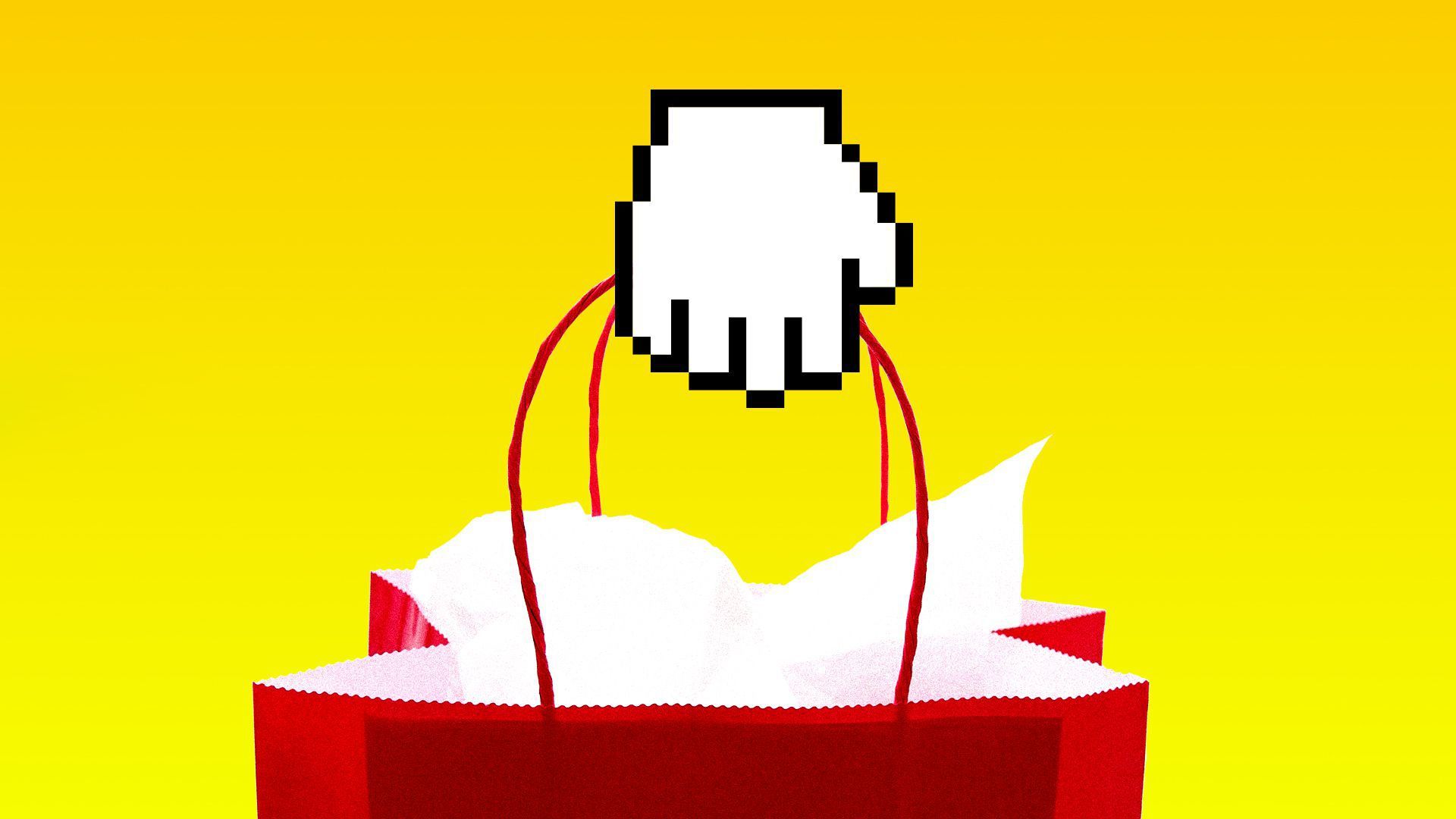 Ahead of the holidays, expect to see more ads in your social feeds from companies you've never heard of.
Why it matters: Users are spending more time and money with new brands that are using data to form direct relationships with them online, and traditional retailers are struggling to keep up.
Social media companies have become particularly adept at helping users discover products that they are more likely to buy than traditional media companies, like TV or radio.
Facebook, Instagram and now Snapchat all offer marketers the ability to sell products via multi-product ad units that most closely mimic old print catalogs.
Instagram is reportedly testing a standalone shopping app, given how successful its shopping experience has been.
More than half of all consumers report buying products online after stumbling across them on social media, according to a Curalate consumer survey.
Podcasts are also becoming a hot destination for personalized marketing, with brands like Away, Shopify and Casper creating their own podcasts to market to consumers directly.
Between the lines: Traditional consumer product companies that used to be mega-stocking stuffers are struggling to keep up with new companies that have mastered the art of social commerce.
Gillette's share of the U.S. men's razor business fell to 54% in 2016, from 70% in 2010. Most of the market share has shifted to Dollar Shave Club, Harry's, etc., according to the IAB's latest brand economy study.
Walmart, one of the country's biggest mass retailers, considered buying suitcase company Away, per Business Insider. It's already purchased online clothing companies, like Bonobos and Modcloth, in an effort to bolster its relationship with consumers online.
Allbirds, a sustainable sneaker company that specializes in social media marketing, is now valued at $1.4 billion.
These brands have gotten so good at launching customizable business online that dozens of companies, like Everlane and M.Gemi, have built their own brick-and-mortar stores after launching online.
The bottom line: Social media is the new storefront, and ads are the new catalogs.
Go deeper