Elizabeth Warren building nationwide network ahead of potential 2020 bid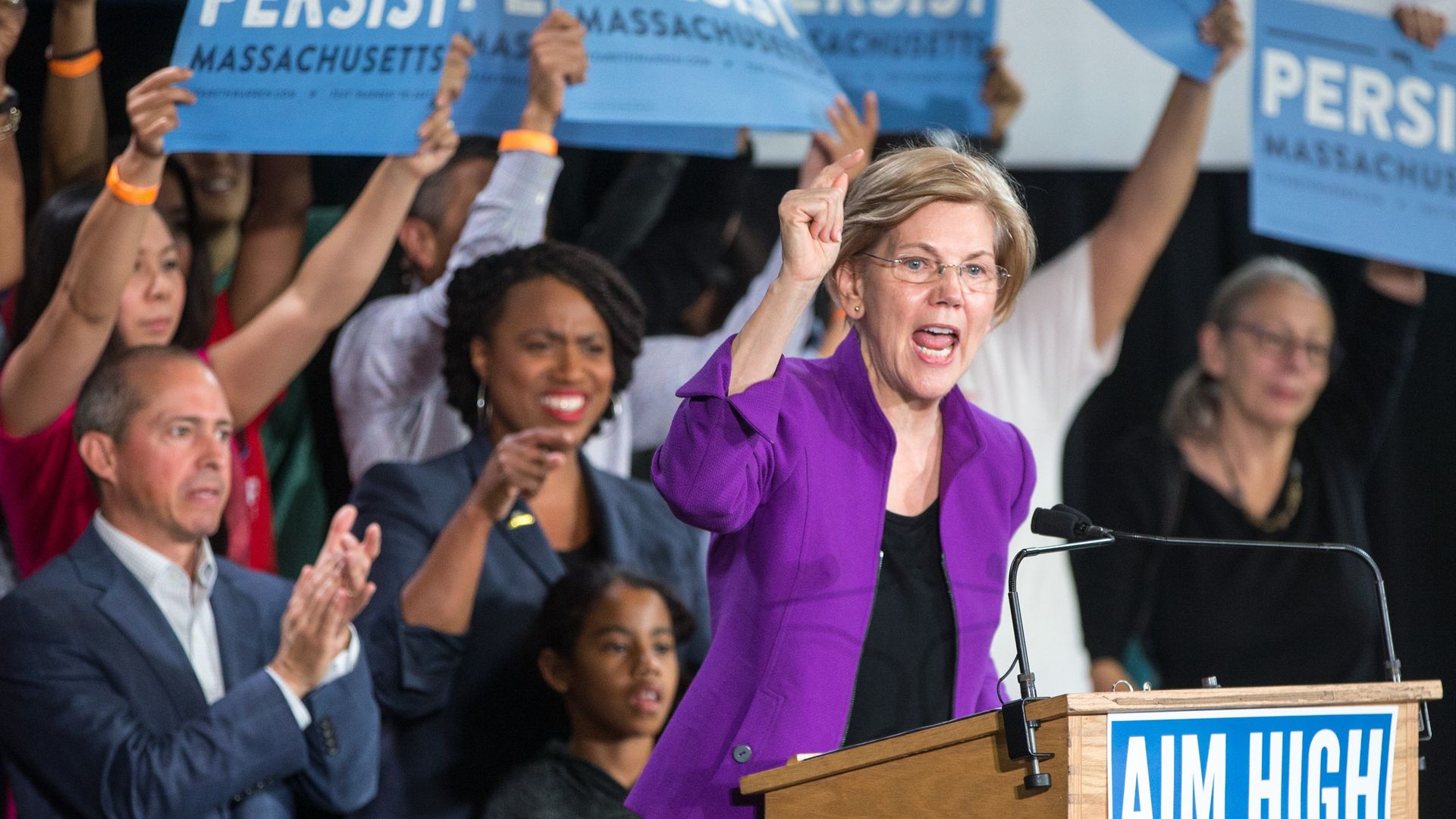 Sen. Elizabeth Warren (D-Mass.), who is publicly considering a 2020 presidential run, has been positioning herself for a bid in recent months by crisscrossing the country to coordinate with local and state campaigns to help elect Democrats nationwide, the Washington Post's Matt Viser writes.
The state of play: Her ongoing efforts have reportedly encompassed all 50 states, including direct coordination with more than 150 political campaigns, Viser reports. Most notably, Warren — one of Democrats' top 2020 favorites — is targeting some of the early-primary states during a presidential run, deploying staffers to New Hampshire, Iowa, South Carolina and Nevada, as well as battleground states like Ohio, Florida, Michigan and Wisconsin.
Go deeper