New poll shows Biden leading Democratic 2020 hopefuls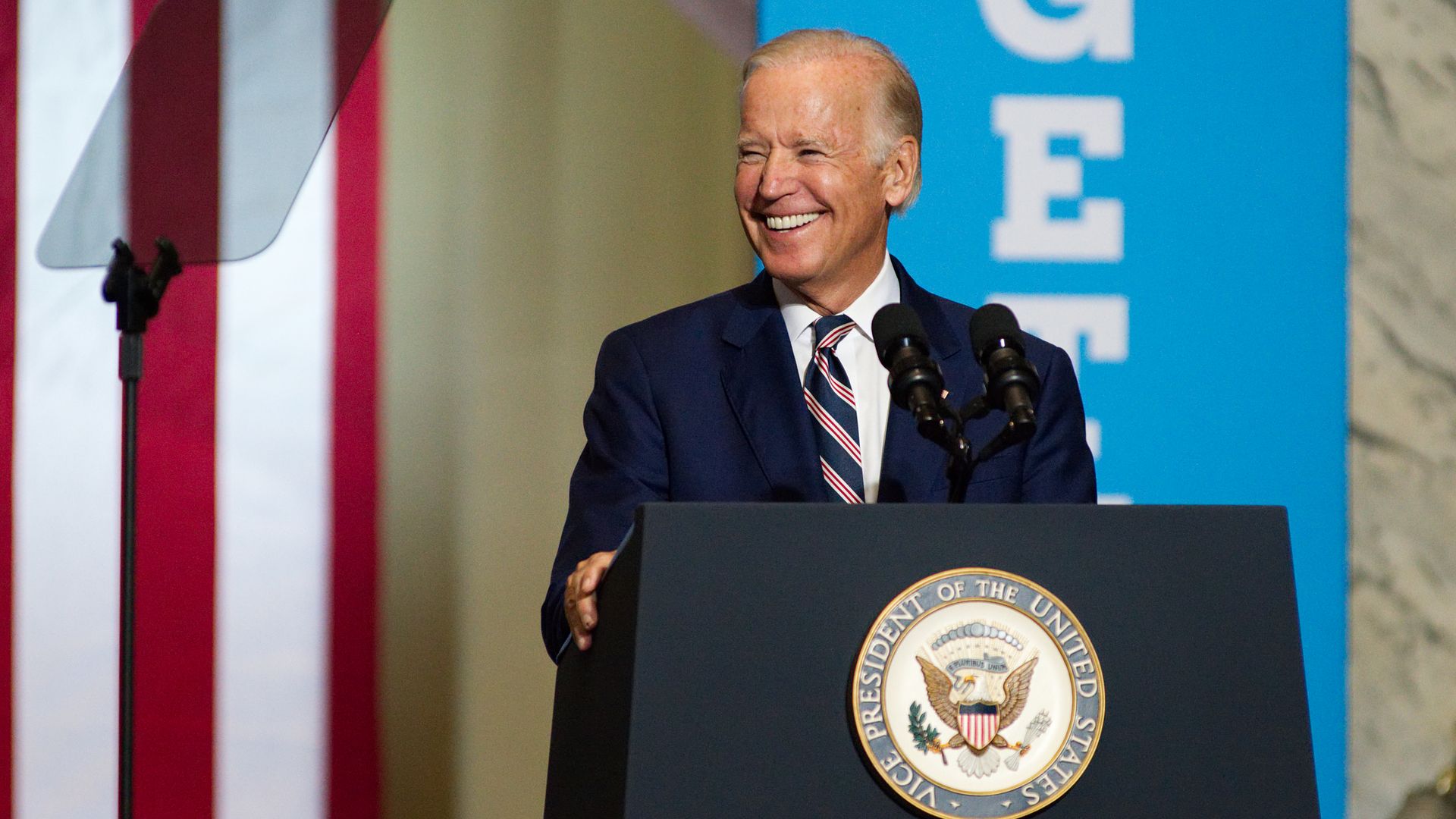 A new CNN poll shows former Vice President Joe Biden leading a crowded Democratic field of potential 2020 presidential contenders — with Sen. Bernie Sanders in a distant second.
The big picture: While a poll this early doesn't really have any predictive value for the Democrats' eventual nominee, the fragmented, wide-open field is most notable. As the Washington Post's Dave Weigel points out, with 65% of the party's support, Hillary Clinton led a much smaller field by a much greater margin in the same poll in December 2014.
By the numbers, via CNN:
Former Vice President Joe Biden: 33%
Sen. Bernie Sanders: 13%
Sen. Kamala Harris: 9%
Sen. Elizabeth Warren: 8%
Sen. Cory Booker: 5%
Former Secretary of State John Kerry: 5%
Former New York City Mayor Michael Bloomberg: 4%
Rep. Beto O'Rourke: 4%
Former Attorney General Eric Holder: 3%
Los Angeles Mayor Eric Garcetti: 2%
Attorney Michael Avenatti: 1%
Sen. Kirsten Gillibrand: 1%
Sen. Amy Klobuchar: 1%
Former Massachusetts Gov. Deval Patrick: 1%
Go deeper