The next phase of the China trade war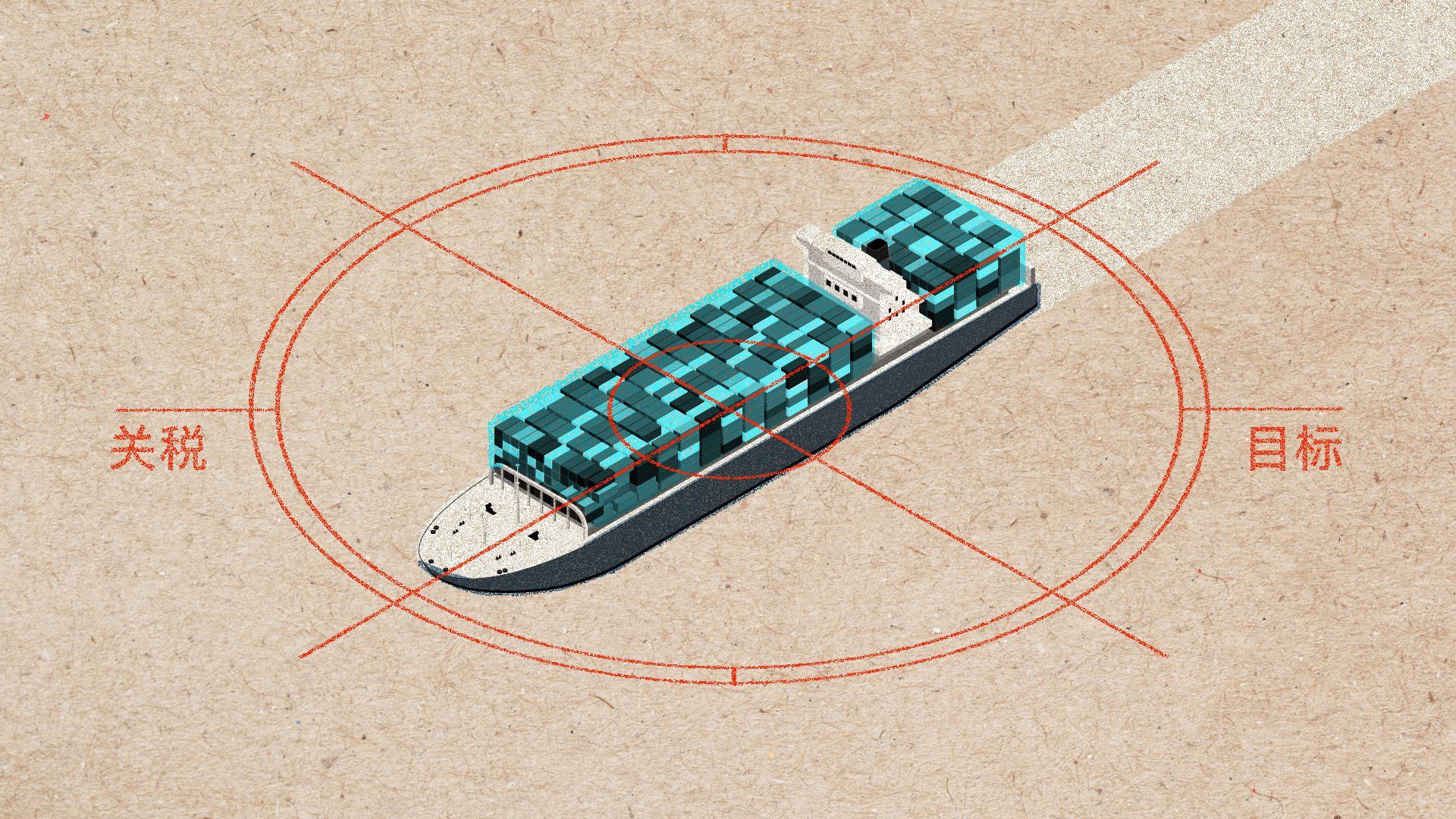 U.S. tariffs on around $200 billion in Chinese imports are set to jump to 25% on Jan. 1, up from the 10% implemented last month. That works out to around $30 billion in new taxes to be paid by U.S. importers, many of whom will pass at least some of the costs on to U.S. consumers.
Be smart: Economics differ on the degree to which increased tariffs will affect things like GDP, corporate earnings, and inflation, but few of the predictions are broadly cataclysmic.
The bigger wildcard is how China will respond. Trump, buoyed by his self-described trade successes with Canada and Mexico, is unlikely to back down before January.
If Republicans continue to run Congress, Trump will maintain free reign on trade, even if it violates traditional GOP orthodoxy.
If Democrats gain power, trade may be one area where they largely agree with the White House.
China cannot simply apply 25% tariffs to an equal amount of U.S. imports, because they don't total $200 billion. Other possible options (and, no, this is not an exhaustive list):
Devalue the yuan, thus turning them into the currency manipulator Trump already says they are.
Severely restrict Chinese tourism to the U.S., which generated $33 billion in 2016.
Sell down its trillion dollar-plus stockpile of U.S. Treasury bills, or stop buying new ones. Either one could possibly increase U.S. government borrowing costs.
Make it much more difficult for U.S. businesses to operate in China, well beyond current concerns about IP theft and requirements that U.S. tech companies form joint ventures with local partners.
The bottom line: Trump has made America's policy known. China's response will determine if this becomes a full-blown trade war.
Sign up for my daily deals newsletter Axios Pro Rata here and Felix Salmon's weekly business lookahead Axios Edge here.
Go deeper