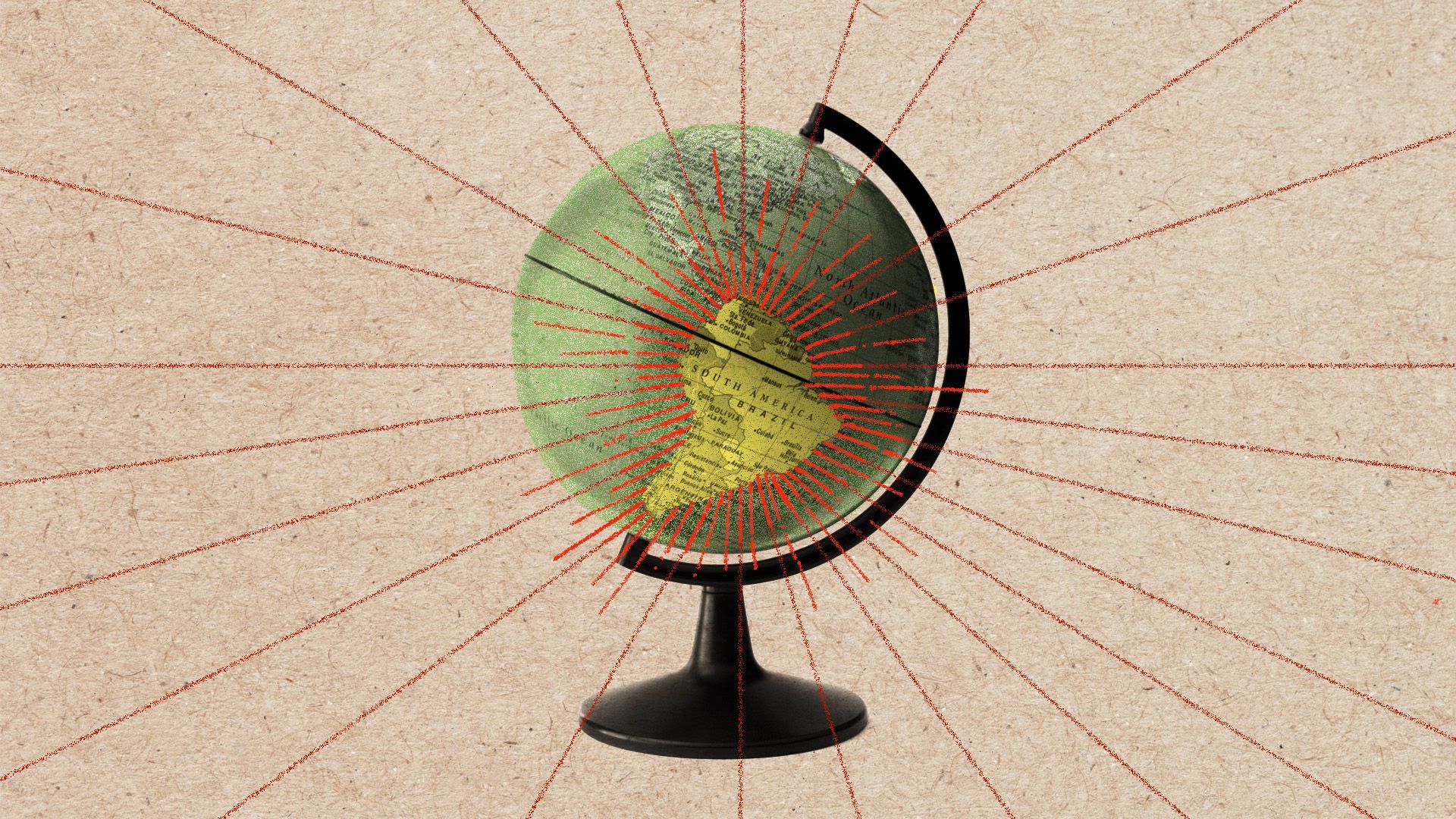 Brazil appears poised to elect Jair Bolsonaro — a longtime backbencher who has spoken fondly of military rule and was best known until recently for his penchant for racist, sexist and homophobic comments — as its next president.
The big picture: Bolsonaro's campaign has been fueled by anger over crime, corruption and a sputtering economy. But the fury isn't contained to Brazil.
Venezuela's economic, political and humanitarian crisis has generated an exodus of some 4 million people. The migrant crisis rivals Syria's, and it's placing a huge burden on the country's neighbors. So dire is the situation inside Venezuela, meanwhile, that foreign military intervention is being discussed in earnest.
Colombia has taken in at least 2 million Venezuelans, exacerbating a tense political situation there. A peace deal polarized the electorate, Coca production is at an all-time high and Iván Duque, the country's new president, has his work cut out for him.
Argentina is attempting to claw its way out of a currency crisis. A recession looms and that has undercut the popularity of President Mauricio Macri, a centrist. His predecessor and political rival, though, might be headed to prison.
What to watch: As we've seen from the massive corruption scandals that have reached across borders and affected much of the continent over the past few years, South America's politics are deeply intertwined. Things tend to unfold in waves. Right now, they're heading in the wrong direction.
Sign up for my bi-weekly World newsletter by clicking here.
Go deeper