Democrats send mixed messages on immigration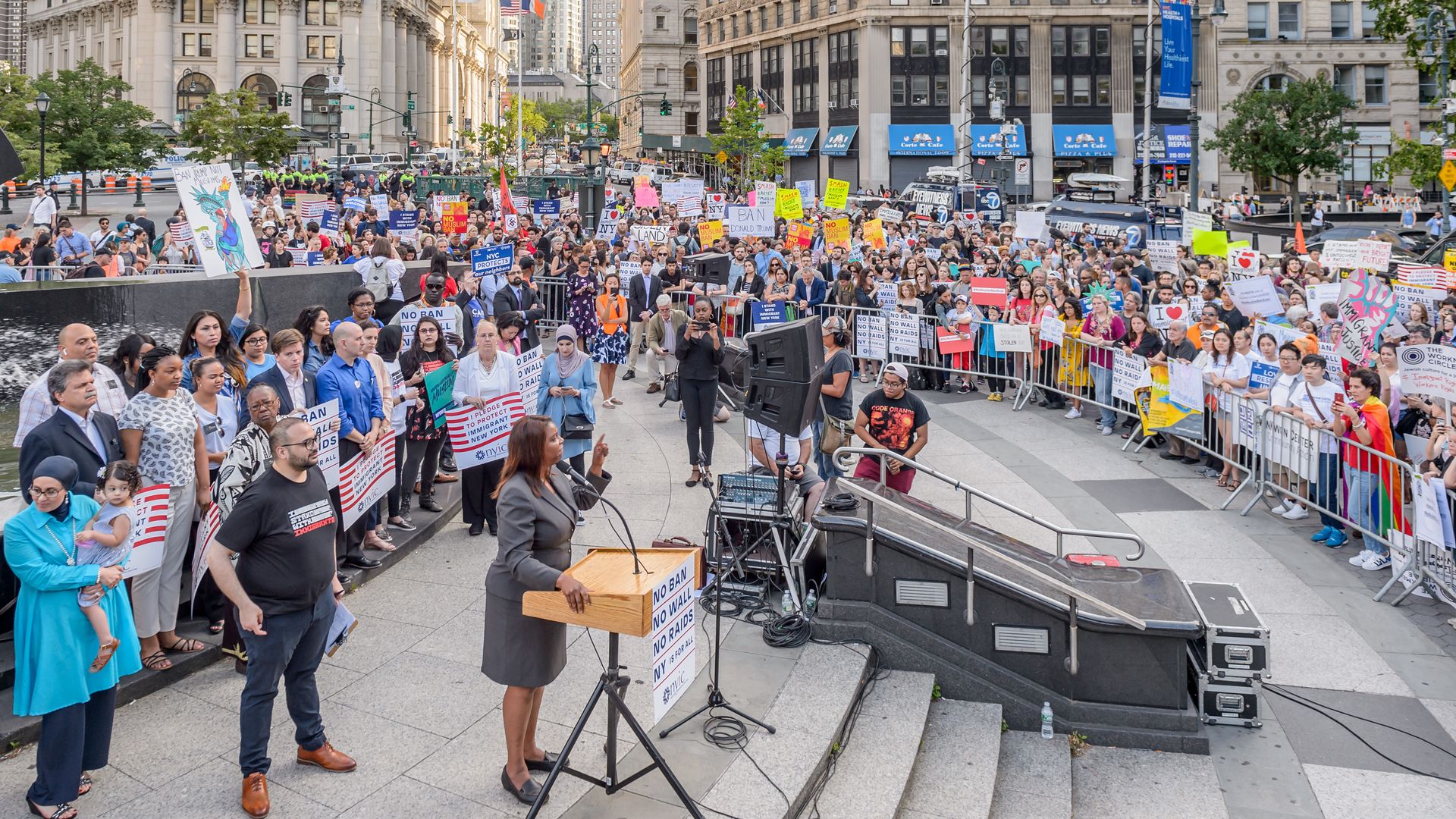 Democrats are generally pro-immigration, but many of the elected officials in the party are wary of saying so because they don't have specific, drawn out policies addressing the flaws in the country's immigration system, Robert Draper writes in N.Y. Times Magazine.
Why it matters: Democratic voters don't reward their candidates for being pro-immigrant, Draper says. Generally their concerns about immigration and policies are placed on hold because it doesn't lead to an immediate benefit.
By the numbers: Immigrants, though essential in an election, are less formidable than other voter bases because some are undocumented.
Roughly 22.1 million undocumented immigrants are not eligible to vote,.
The country's estimated 27.3 million Latino voters don't consistently turn out to vote either, Draper writes.
Yes, but: Potential candidates are still taking measures to appease voters. Mark Zuckerberg, Laurene Powell Jobs and George Soros have all donated to specific immigration causes such as family reunification.
Go deeper