Tyndall Air Force Base's "catastrophic damage" from Hurricane Michael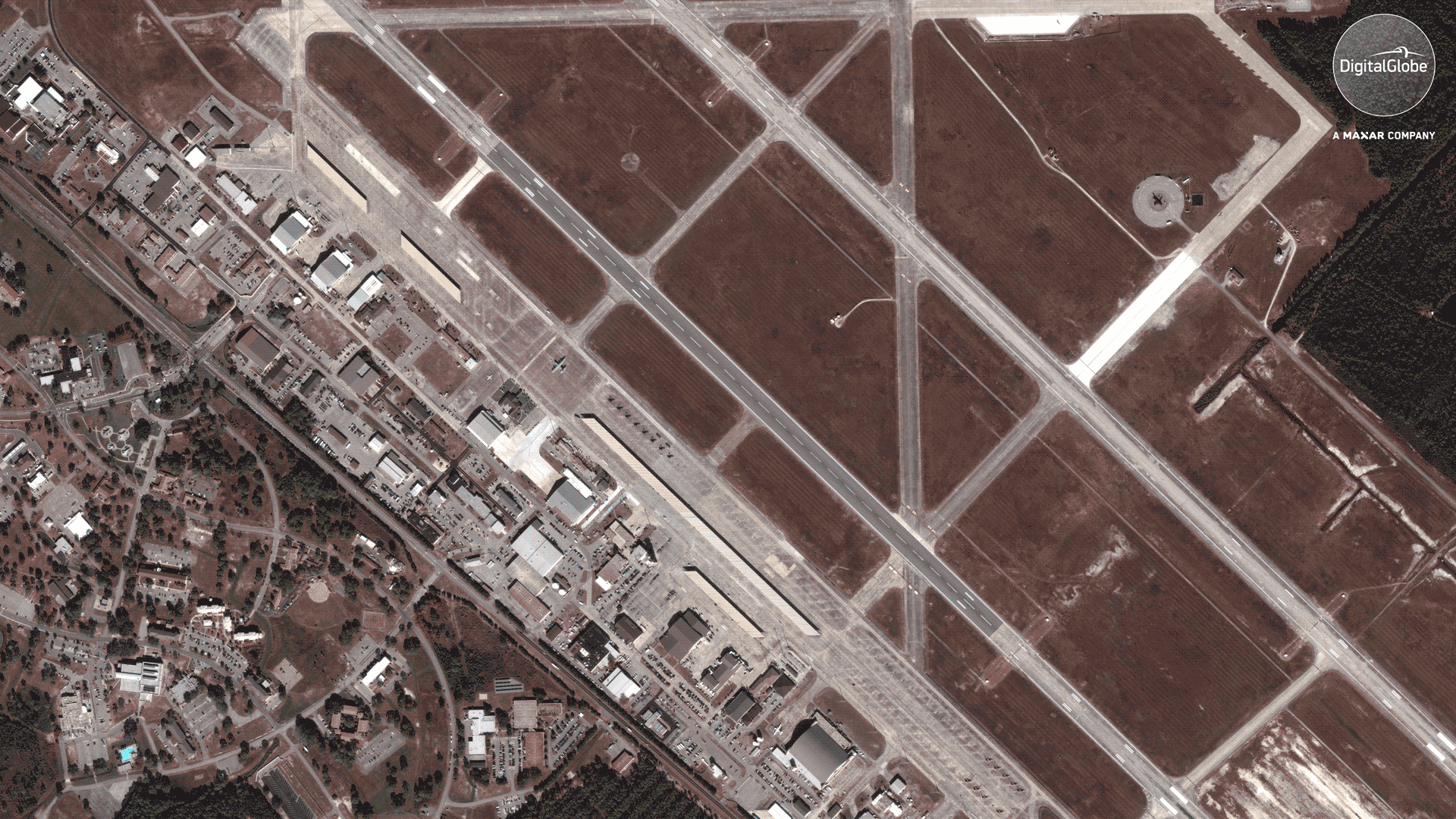 Florida's Tyndall Air Force Base took a direct hit from Hurricane Michael, causing catastrophic damage to its hangars and buildings — and there are reports of damage to some of the Air Force's newest fighter planes.
Why it matters: Tyndall is one of the largest F-22 bases in the country. Gen. Joseph Lengyel, chief of the National Guard Bureau, told reporters he's heard direct comparisons between Tyndall's destruction and the devastation sustained by Homestead Air Force Base by Hurricane Andrew in 1992 — which was ultimately decimated and turned into a reserve base.
The details: Lengyel told reporters at a briefing on Friday the western eye wall of the storm went over Tyndall, leaving all of the housing "uninhabitable." He said Michael was "a violent wind event ... more like a tornado than a hurricane."
"Roofs have been ripped off buildings, it's fundamentally an unusable airfield, there are maintenance facilities that have been ripped up, housing is ripped up, water doesn't work."
— Gen. Joseph Lengyel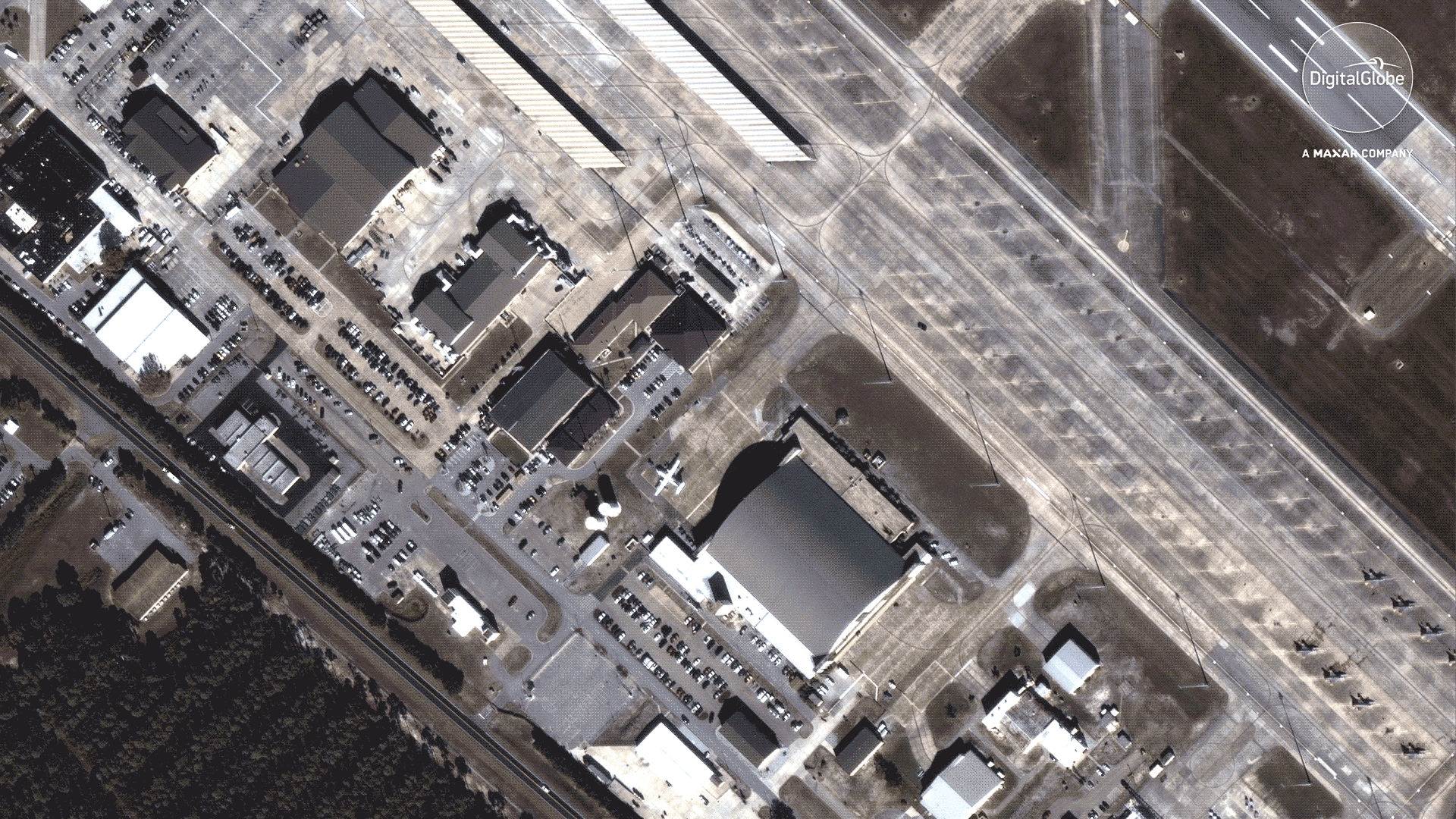 The impact: A QF-16 aerial target aircraft was "heavily damaged," according to Defense News, "with its front nose-cone sheared off, as well as a hangar with an F-22 inside and its roof largely missing... as many as ten F-22s may have been damaged by the storm."
The big picture: According to Defense News, "damage to the F-22s should be largely repairable, but repairs will be costly." Defense Secretary James Mattis has prioritized increasing F-22 readiness by 80% over the next year, which the publication cites as "a number well above the mission capability rates those aircraft now achieve."
All of the airmen that were assigned to ride out the storm at the base are safe and accounted for, according to the Commander of Air Combat Command, Mike Holmes. However, he describes "significant and widespread damage to the base" and advises that it isn't safe to return.
Go deeper