Rubio, Warner warn Trudeau against using Huawei in Canadian 5G push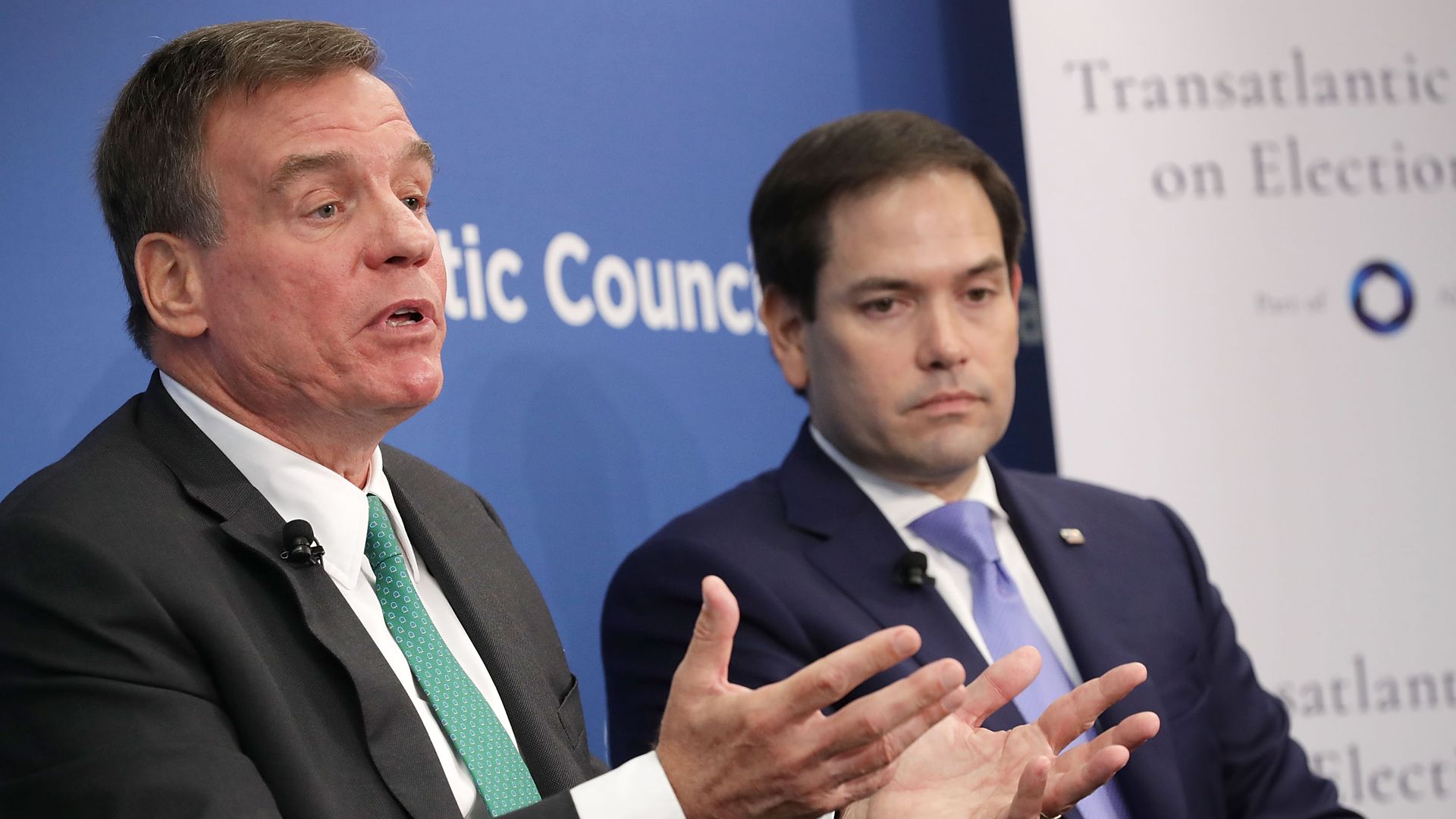 Republican Sen. Marco Rubio and Democratic Sen. Mark Warner warned Canadian Prime Minister Justin Trudeau that using Huawei technology in the transition to 5G internet poses "unacceptable risks to national security" and that its use in Canada could jeopardize intelligence cooperation with the U.S., according to a letter the senators sent Thursday, which Axios obtained.
Why it matters: Although a lot of attention on Capitol Hill has been focused on concerns that ZTE is not independent of Chinese government influence, Huawei is the largest maker of telecommunications equipment in the world, and there are similar concerns about its links with the Communist Party.
The details: The Senators say they are sending the letter following comments from Scott Jones, Canada's head-designee of the Canadian Center for Cyber Security, who said that it isn't necessary to ban Huawei completely. However, former senior Canadian intelligence officials have said that they don't want to see Huawei in Canada's 5G push.
Go deeper: The global race for 5G
Go deeper