Ride-sharing and AVs will prompt cities to rethink the curb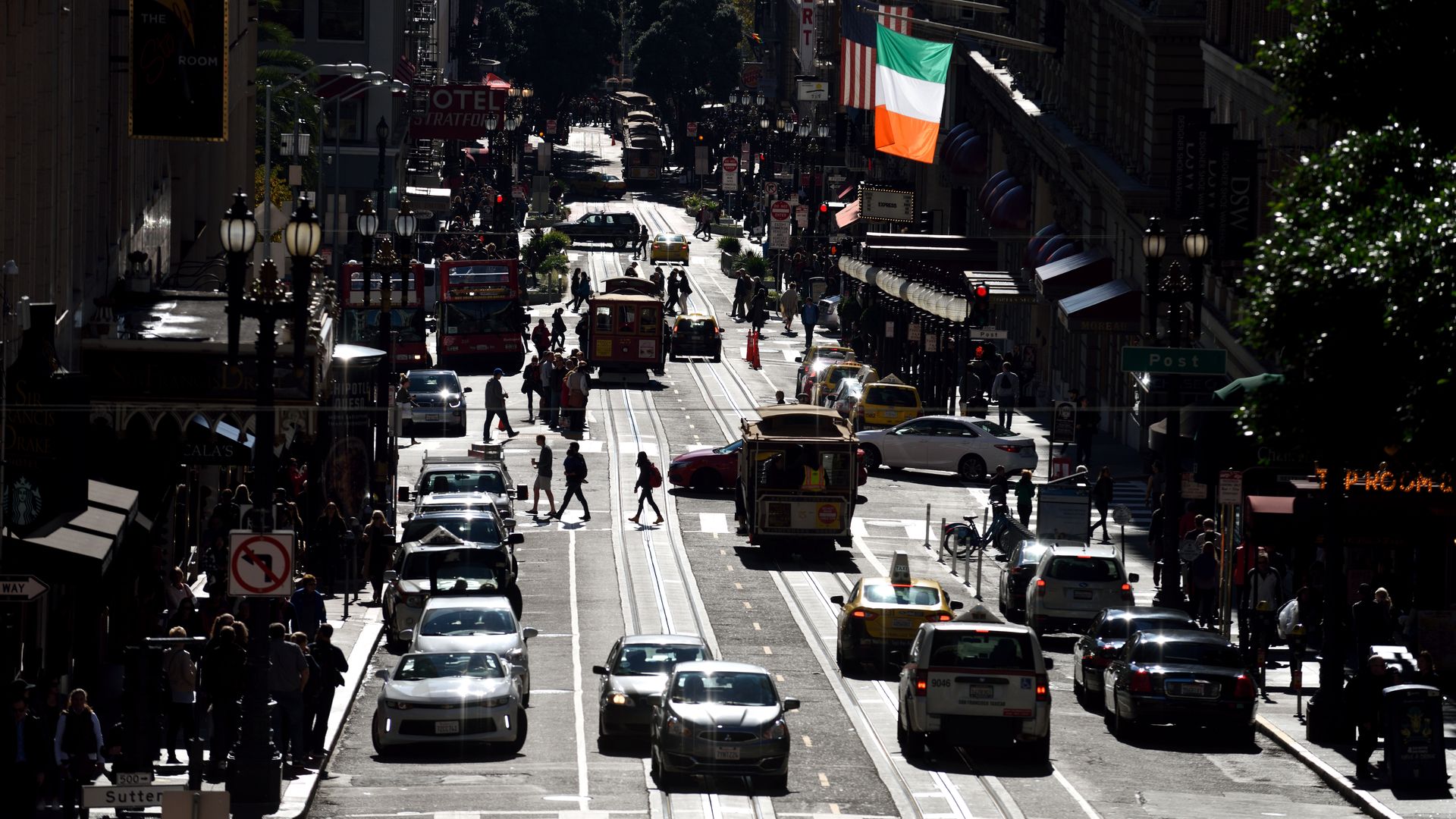 With more and more people turning to ride-hailing options, shared bike systems or motorized scooters — and with the advent of autonomous vehicles looming — urban planners and policymakers have started to rethink the curb.
The big picture: Historically, the curb has been the meeting spot for most buses and taxis, but curb space has increased in value. To take full advantage of this prime real estate, the use of curbs will have to be modified to make entries and exits easier, more efficient and better for the environment.
What's happening now: There are no fees imposed on riders keeping their drivers waiting unless they exceed a 5-minute wait time (in which case Uber, for example, charges riders a $10 cancellation fee), nor are there penalties for drivers holding prime waiting spots. But often, other drivers block the flow of traffic while lining up to pick up their passengers, creating backups, pollution and frustration for surrounding drivers.
What can be done: Monetizing curb time — one possible solution — would create a financial incentive for ride-hailing drivers to use designated pickup spots (like a driveway or parking lot) and impose penalties if they don't. It would likewise encourage delivery trucks to make their drop-offs during off-peak hours, under penalty of per-minute fines.
Some solutions will be more site-specific:
Airports in San Jose and elsewhere are designating locations outside the flow of traffic for ride-hailing pickups.
The Forbes Avenue Betterment Project in front of Carnegie Mellon includes bump-outs in the street to accommodate pick-ups and drop-offs as well as a bike line to share curb space.
What's next: In an autonomous vehicle-laden world, the curb will not mainly be used for parking cars. Instead, it will act more as a revolving door, moving people and goods from the street to their destinations in a constant and seamless flow. To ensure a safe and secure curb, we'll need sensors and advanced wireless connectivity, paired with edge and cloud computing networks.
Karen Lightman is executive director of Metro21: Smart Cities Institute at Carnegie Mellon University.
Go deeper