Jamie Dimon says there are plenty of risks with a strong economy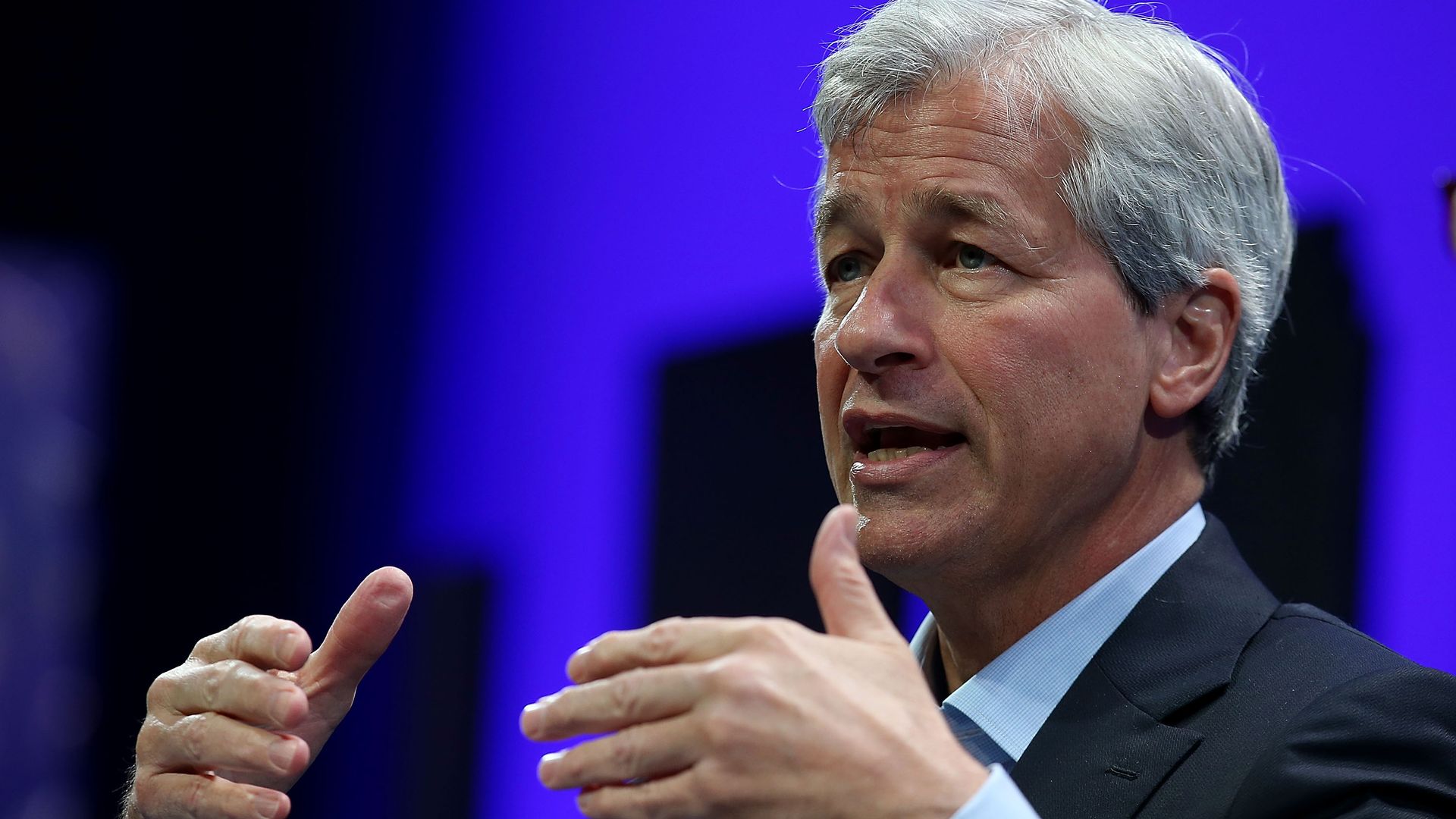 There's an "extensive list" of geopolitical risks that could hurt U.S. economic growth, J.P. Morgan CEO Jamie Dimon said to analysts and reporters Friday morning.
The big picture: Dimon's warning about what could stunt the strength of the economy comes after the stock market's rough few days that rattled investors.
Here's what Dimon said, per Business Insider and a transcript of the earnings call with analysts:
On the geopolitical risks: "Brexit, Italy, trade, reversals of [quantitative easing], Turkey, Argentina, Saudi Arabia, it's an extensive list of stuff ... When you look at the whole landscape I wouldn't ignore all that and the chance that one of those could go bad."
On rising rates and treasury yields: "I have much higher odds of it being 4% than most other people ... the market may not take it that well if rates go up because it'll surprise people, but people shouldn't be surprised."
On communication with the Trump administration: "The business community has active and good dialogue across the whole administration ... I'll give you one example, on trade, the business community didn't agree with the tactics, but we like the fact he did NAFTA, he's talking to Europe and Japan, and it looks like he'll start talking again to China."
Go deeper