Hospitals devastated by Hurricane Michael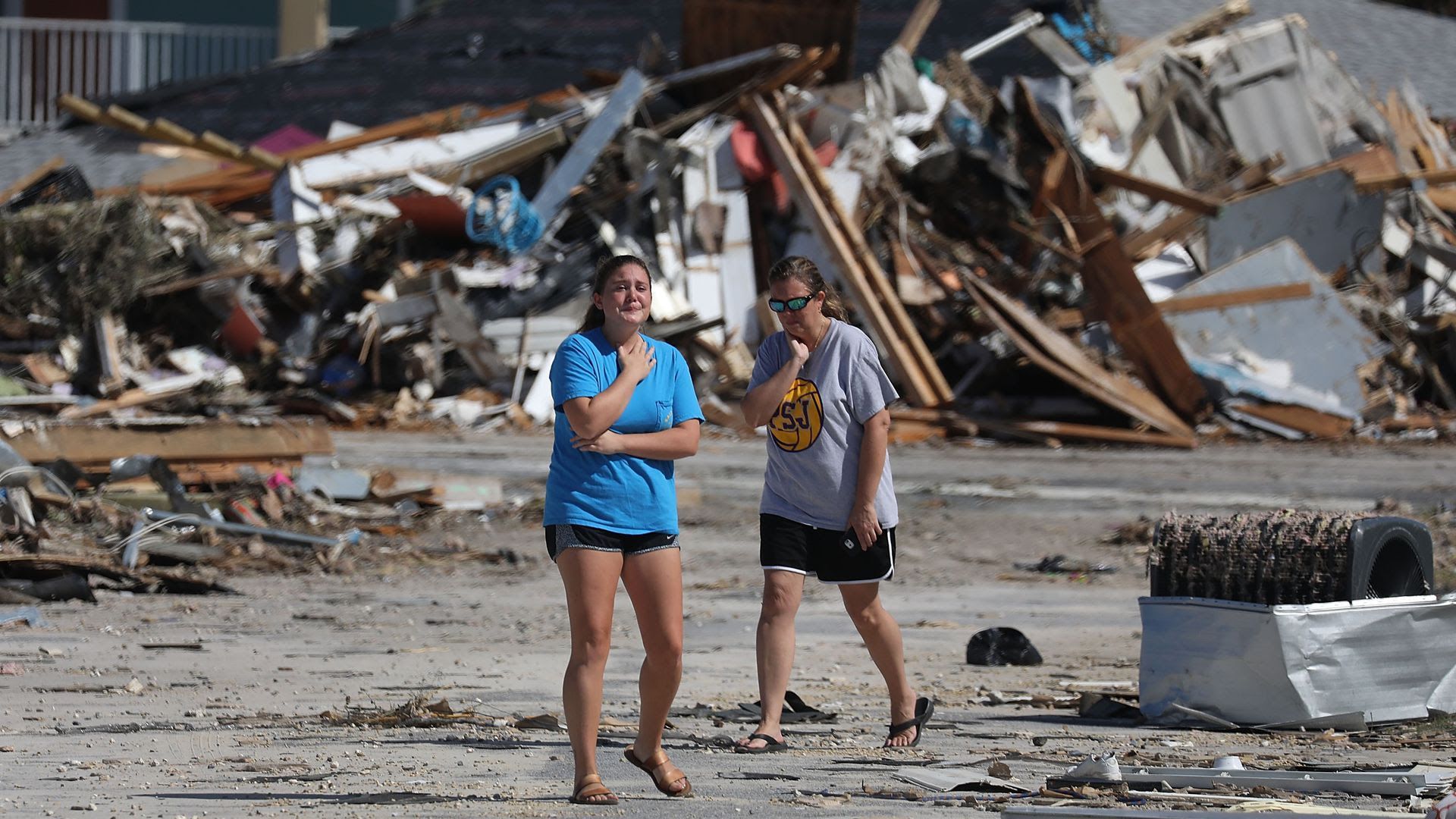 Hospitals and nursing homes in Florida and Georgia have been ravaged by Hurricane Michael, and some are now evacuating their patients, the New York Times reports.
The big picture: 4 hospitals and 11 nursing homes in Florida are closed. In Georgia, 35 hospitals or nursing homes are without power and using generators.
Many hospitals chose to shelter in place rather than preemptively move patients before the storm, but at least for one such facility, "soon it became evident that the hospital buildings themselves were not safe."
Making matters worse, 911 service is down in some areas; storms send new patients into ERs while hospitals are struggling to manage the patients they already have; and the scramble makes it harder to promptly answer family members' questions about hospitalized relatives.
"Dr. Lynn Seto was walking outside the hospital in her scrubs Thursday, and broke down in tears when asked about the state of the place," the Times reports. "'It's devastating,' she said. 'We're doing everything we can.'"
Go deeper