Inside Ford's strategy on driverless cars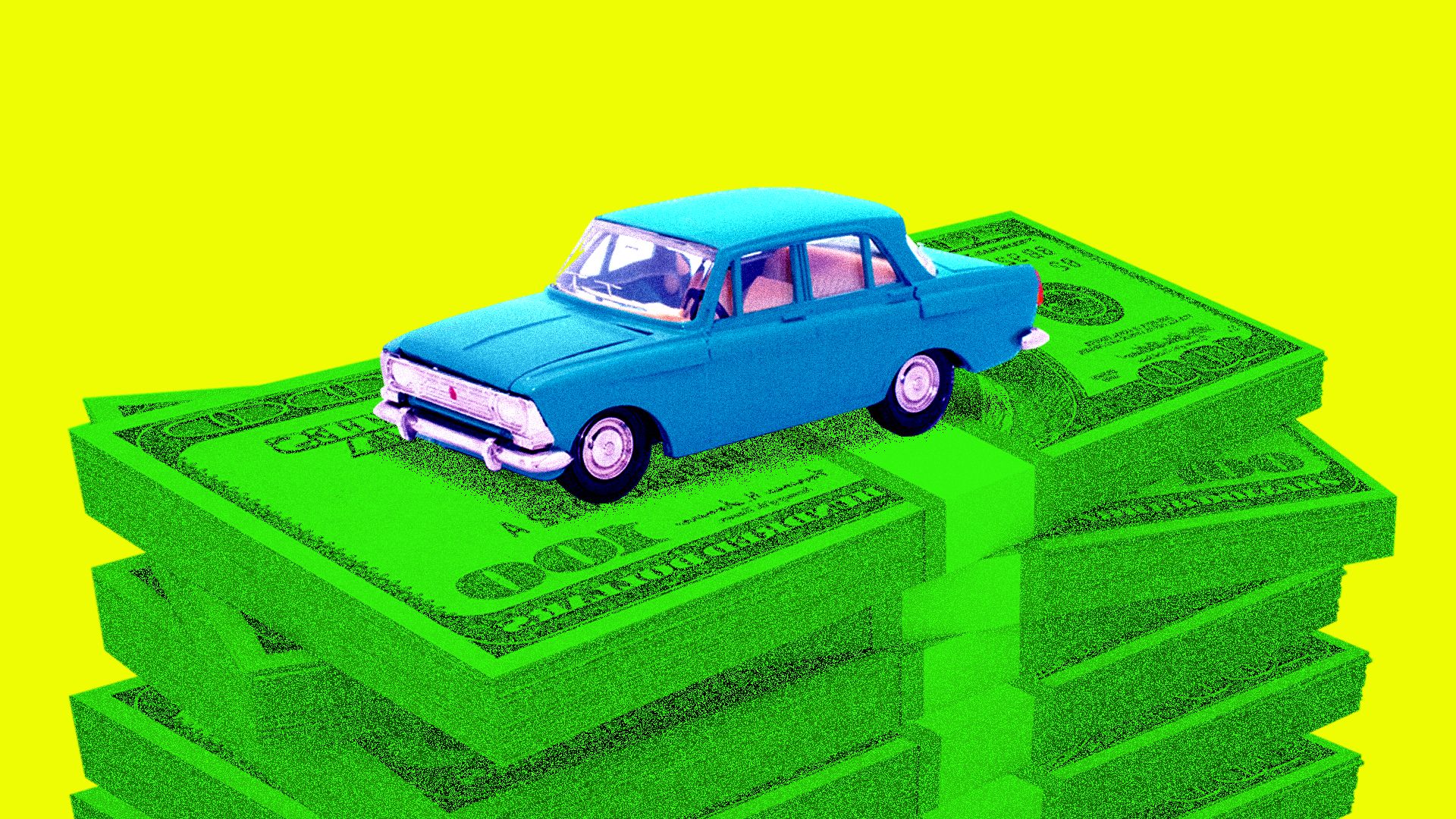 Ford is as intent on finding a profitable business model for autonomous vehicles as it is on the underlying technology. CEO Jim Hackett told me their AV research is advancing rapidly, but they are equally focused on building a transportation service based on what people need and want.
Why it matters: Unlike some of its competitors, Ford — one of the world's largest automakers — hasn't crowed much about its position in the race to develop self-driving cars. That's led to the perception that Ford has fallen behind. But Ford is taking a slightly different tack, with the understanding that large-scale adoption of autonomous vehicles won't happen unless paying customers see value in them.
The big picture:
Ford has been fairly quiet about the state of its autonomous vehicle development, amid a larger turnaround effort under Hackett.
Waymo is the AV leader, with plans to launch a commercial robotaxi service in metro Phoenix by year-end.
GM Cruise will follow in San Francisco next year.
Ford's self-driving fleet won't launch until 2021.
The background:
Ford invested $1 billion in Argo AI, a tiny Pittsburgh-based artificial intelligence company with a handful of employees in February 2017.
It offered lucrative stakes in the company to lure talent from Uber, Apple and Waymo, among others.
Including Argo AI, Ford now has more than 800 people working on autonomous technology.
The carmaker recently carved out its AV project as a separate business, to accelerate development and attract investors.
The company expects to invest $4 billion in its AV efforts through 2023.
Where it stands: Applying Argo AI's virtual driver system to its own vehicle hardware, Ford is now on a faster development trajectory than Waymo was, Hackett told me.
"I don't think we're behind anyone else, even GM."
— Ford CEO James Hackett
Yes, but: Ford says it isn't worried about being first; it wants to make money. The secret there is high utilization rates: keep those self-driving cars on the road, collecting revenue, as much as possible. That's why Ford is partnering with others to create demand for its vehicles rather than pouring money into building its own ride-hailing business like Waymo or GM Cruise.
Hackett says automated goods delivery has as much promise as driverless taxis. With its partners' insights, Ford is designing a purpose-built autonomous vehicle it will introduce in 2021.
My thought bubble: If you don't have a business model that works, great technology doesn't matter. Just ask Blackberry.
The details:
What's next: Ford is using its commercial vehicles expertise to develop routing and dispatch technology for fleet management and is building out a transportation-as-a-service platform to integrate with its business partners. The company will pull back the curtain on these efforts next month.
Go deeper