How much is that robot in the window?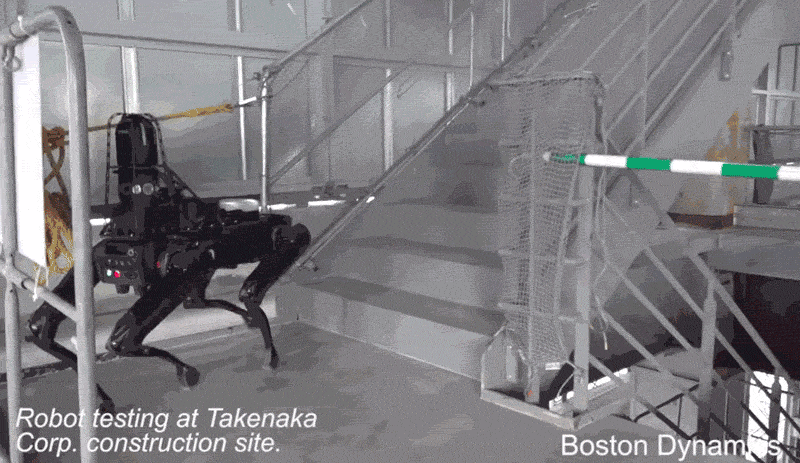 For its latest trick, a dog-like robot from Boston Dynamics noses around a construction site and scuttles up stairs on four legs — a demonstration, the company hopes, for why the market should buy its creations.
Why it matters: Boston Dynamics is trying to figure out how to sell its robots, including Spot, the robot that in the clip above is moving with an agility and versatility that possibly no rival has matched.
Boston Dynamics likes to cloud its work with mystery, teasing the watching world with showy videos in which robots do amazing feats.
Reality check: We asked Boston Dynamics whether the robot above is autonomous or human-driven, but it did not answer.
What's next: Beyond putting out flashy demos, the company has been plagued with questions about how it will make money. Just last week, Rethink, a storied robotics company, folded. An executive told the Boston Globe it crumbled under pressure from competitors, not because of wider monetization problems in the industry.
Go deeper