Booster rocket at fault for failed U.S.-Russia space launch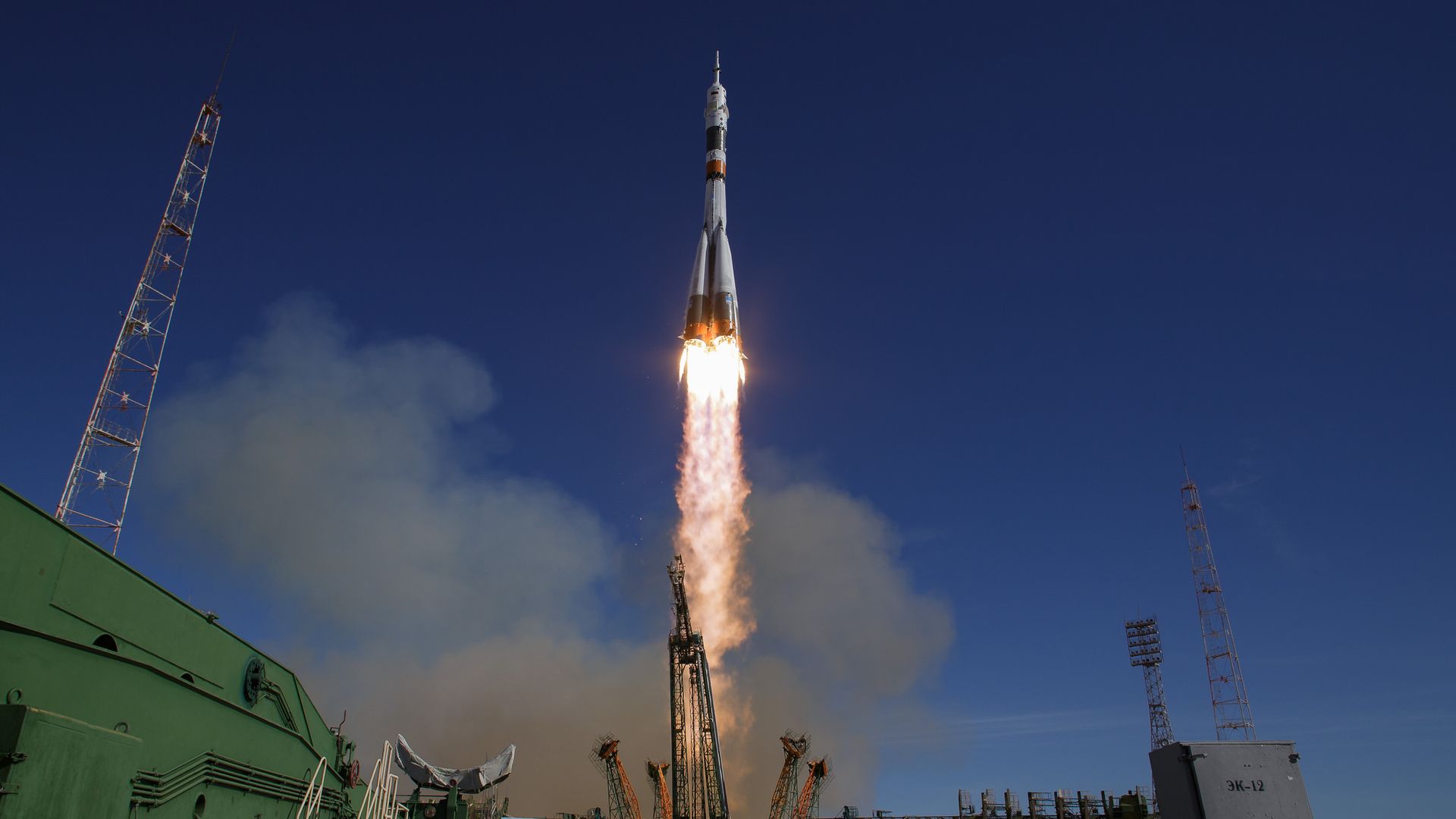 NASA is citing an issue with a Russian Soyuz booster rocket as the cause of the aborted launch of a rocket carrying NASA astronaut Nick Hague and Russian cosmonaut Alexey Ovchinin, two minutes after takeoff from Russia Thursday morning.
Details: The rocket reached about 31 miles in altitude — just below the boundary of space — when the failure occurred, Deputy Chief Astronaut Reid Wiseman said during a press conference Thursday. The crew landed approximately 11 miles outside of Zhezqazghan, a small city in central Kazakhstan. NASA officials praised Russian rescue efforts for retrieving both crews safely.
Neither crew was injured in the process. Wiseman told reporters, "The crew experienced about 6-7 times Earth's gravity, which is not insignificant, but from everything we've seen, the crew's in great shape, they're in biking order, they're healthy."
The current International Space Station crew, commanded by Alexander Gerst, will stay put and can get resupplied while NASA decides the next steps.
The big picture: The Soyuz rocket is currently the only way U.S. astronauts can access low Earth orbit, pending the certification of SpaceX and Boeing's spacecraft for the Commercial Crew program, which won't come for at least another year.
When asked about the U.S.-Russia relationship moving forward, Kenny Todd, International Space Station operations integration manager, responded: "Clearly over the last 7 years we have relied on the Russians to get our astronauts to space and that partnership has just continued to grow. ... We're very proud of the relationship that we have here at NASA and with our Rococosmos. When it comes to technical issues, they really don't know political boundaries ... we've made a lot of good things happen."
What's next: Todd explained that the Russian agency is setting up an investigation into what caused the failure, but added that they do not suspect criminal activity. The group running the investigation "will be tasked with trying to understand exactly what happened and what recovery efforts are needed in order to get flying again," Todd said.
Editor's note: This article has been corrected to indicate the Soyuz rocket is manufactured and operated by Russia.
Go deeper