Michelle Obama launches initiative to support education for teen girls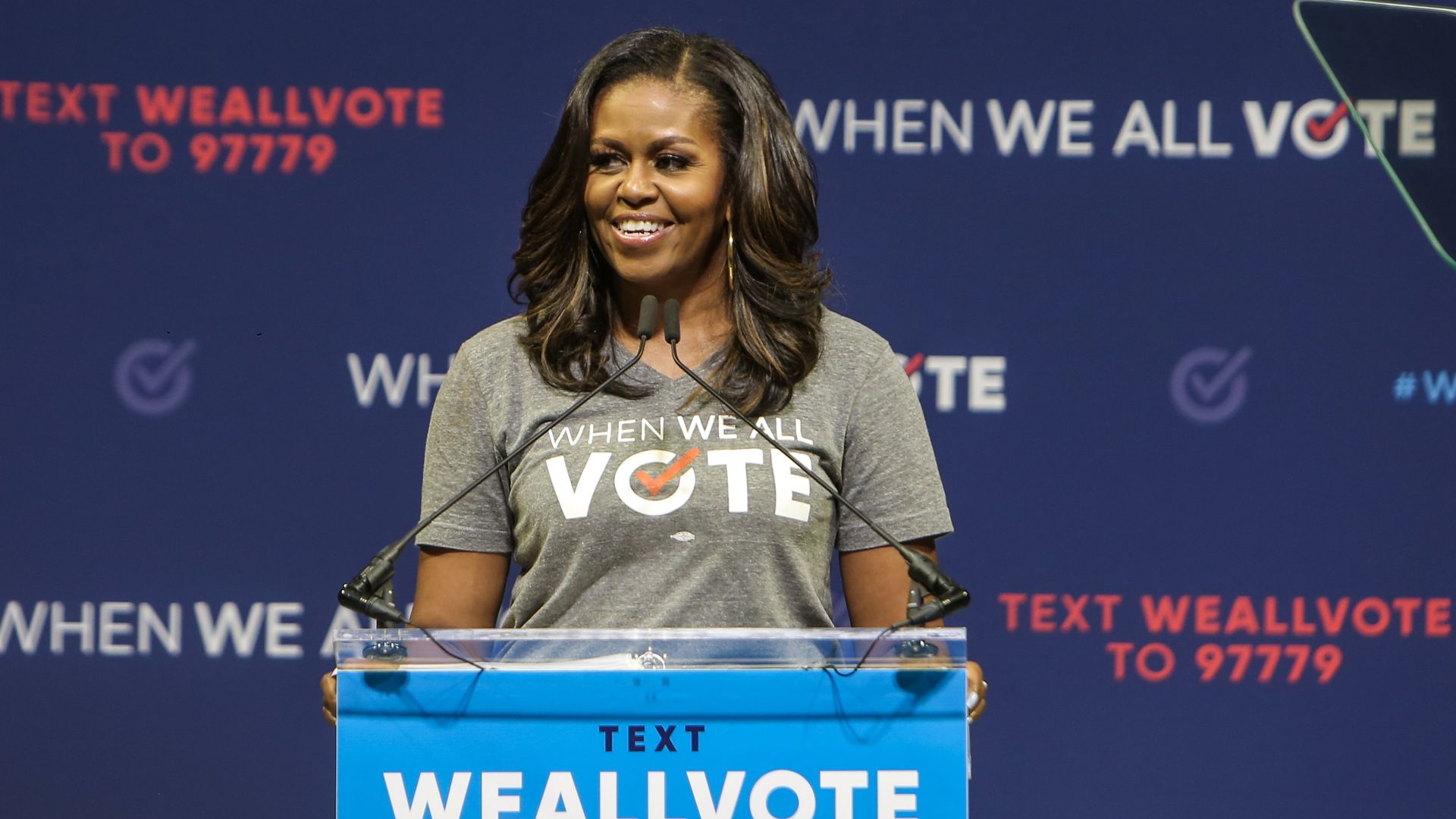 Michelle Obama announced that she will spearhead a new initiative to support adolescent girls' education around the world, per a CNN op-ed.
"Equally pernicious is something [girls are] taught from an early age — the belief that because they're girls, they're simply unworthy of an education. It's the same toxic mindset that keeps girls here in the United States from believing they can become computer scientists or CEOs."
What's happening: Obama's Global Girls Alliance will seek to empower and connect grassroots organizations that already exist and are working to eliminate hurdles to girls' education through scholarships and mentorship programs. Obama said the organization will work to identify programs that need support and has partnered with GoFundMe to create a social fundraising platform.
Go deeper