Michelle Obama challenges Eric Holder on "kick them"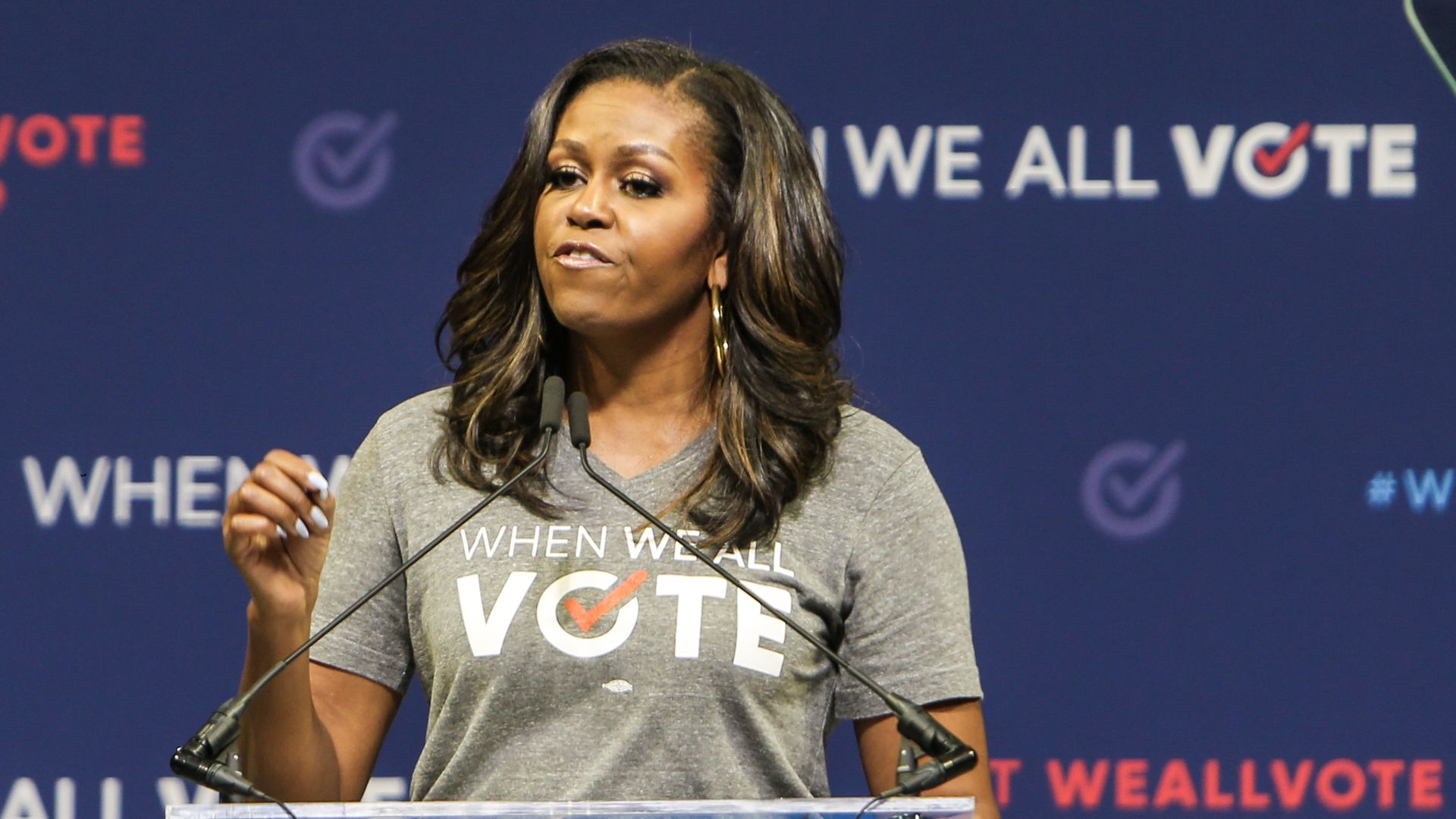 Michelle Obama responded Thursday to former Attorney General Eric Holder's comments during a campaign event earlier this week, in which he flipped her famous mantra for taking the high road and said, "When they go low, we kick them."
"Fear is not — it's not a proper motivator. Hope wins out. And if you think about how you want your kids to be raised, how you want them to think about life & their opportunities, do you want them afraid of their neighbors?"
Why it matters: The Brett Kavanaugh saga of the past few weeks has reignited public debate about the role of civility in politics. President Trump, who frequently verbally attacks his opponents, condemned Holder's remark earlier this morning, calling it a "disgusting" and "very dangerous" statement to make.
Go deeper