Scoop: Michael Cohen is now a registered Democrat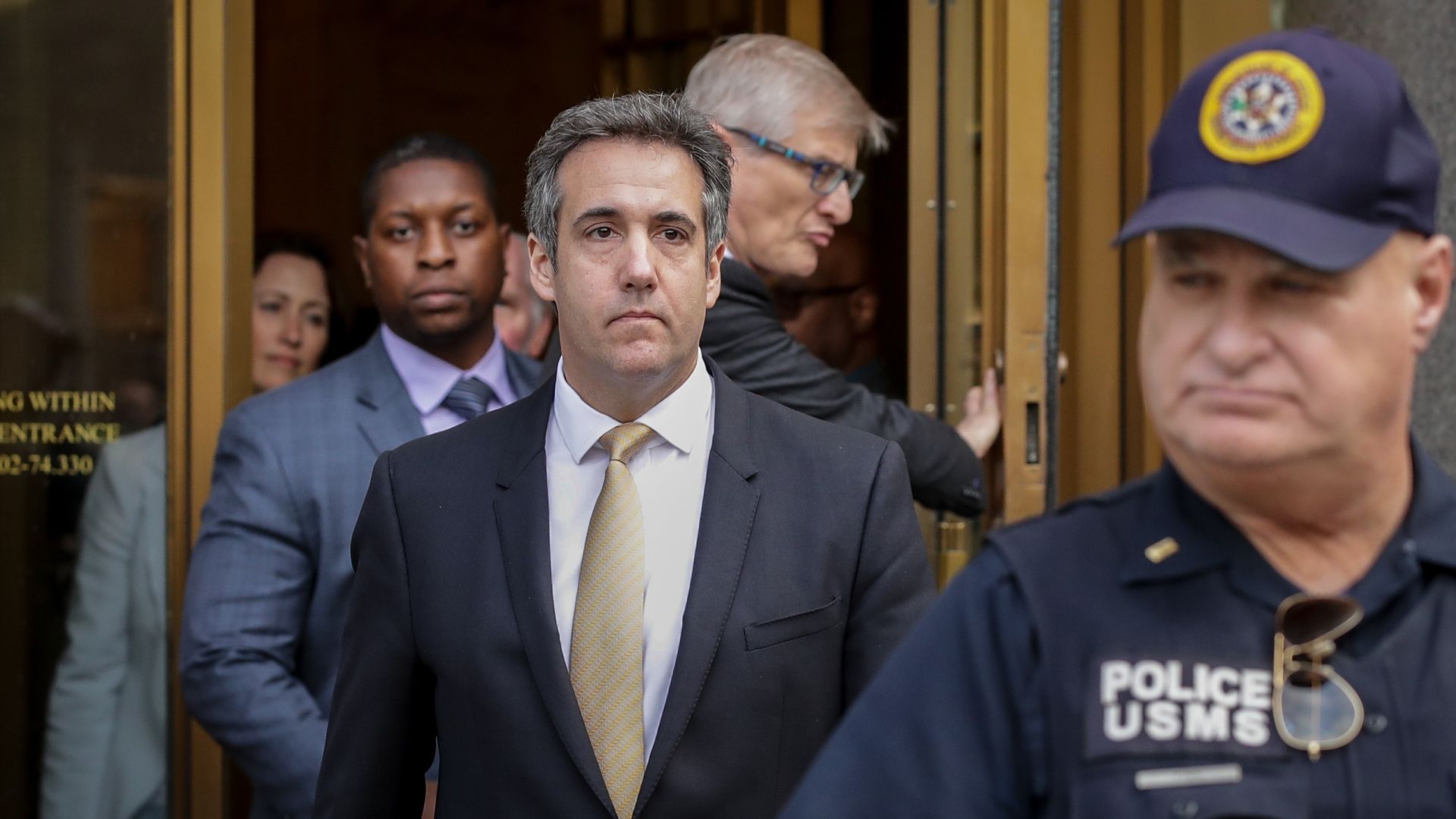 Michael Cohen, President Trump's former attorney who until June served as the Republican Party's deputy finance chair, today changed his party registration from Republican to Democrat, according to a knowledgeable source.
Between the lines: The move fits a pattern of Cohen publicly breaking from the man for whom he once said he'd take "a bullet." Cohen went online around noon to the Albany-based New York State Board of Elections to make the change, according to the source.
Keep in mind that Cohen has been signaling his break with Trump for months now, after Trump didn't lift a finger to defend him from charges of campaign finance violations over Cohen's payments of hush money to keep two women quiet about their affairs with Trump.
In his guilty plea in August, Cohen implicated Trump by suggesting that the then-presidential candidate directed him to keep the affairs quiet.
His quote to George Stephanopoulos in July: "I put family and country first."
The source with knowledge of the situation told Axios that Cohen's party switch is "consistent with what he told Stephanopoulos on July 2, that constituted his declaration of independence two days before Independence Day, with the key message to Stephanopoulos that now I put my family and my country first."
The other side: Cohen's move is sure to be treated with skepticism by Trump's allies. They've already been saying that Cohen is simply being opportunistic now that he's headed for prison and is exiled from Trumpworld. His sentencing is scheduled for December.
The backstory: This isn't the first time Cohen has changed his party registration. He was a registered Democrat before 2017, when he became a Republican after being asked, and agreeing to become, deputy chairman of the Republican National Committee's Finance Committee with Steve Wynn serving as chairman. (Wynn stepped down amid sexual misconduct allegations.)
Go deeper