Hurricane Michael's energy toll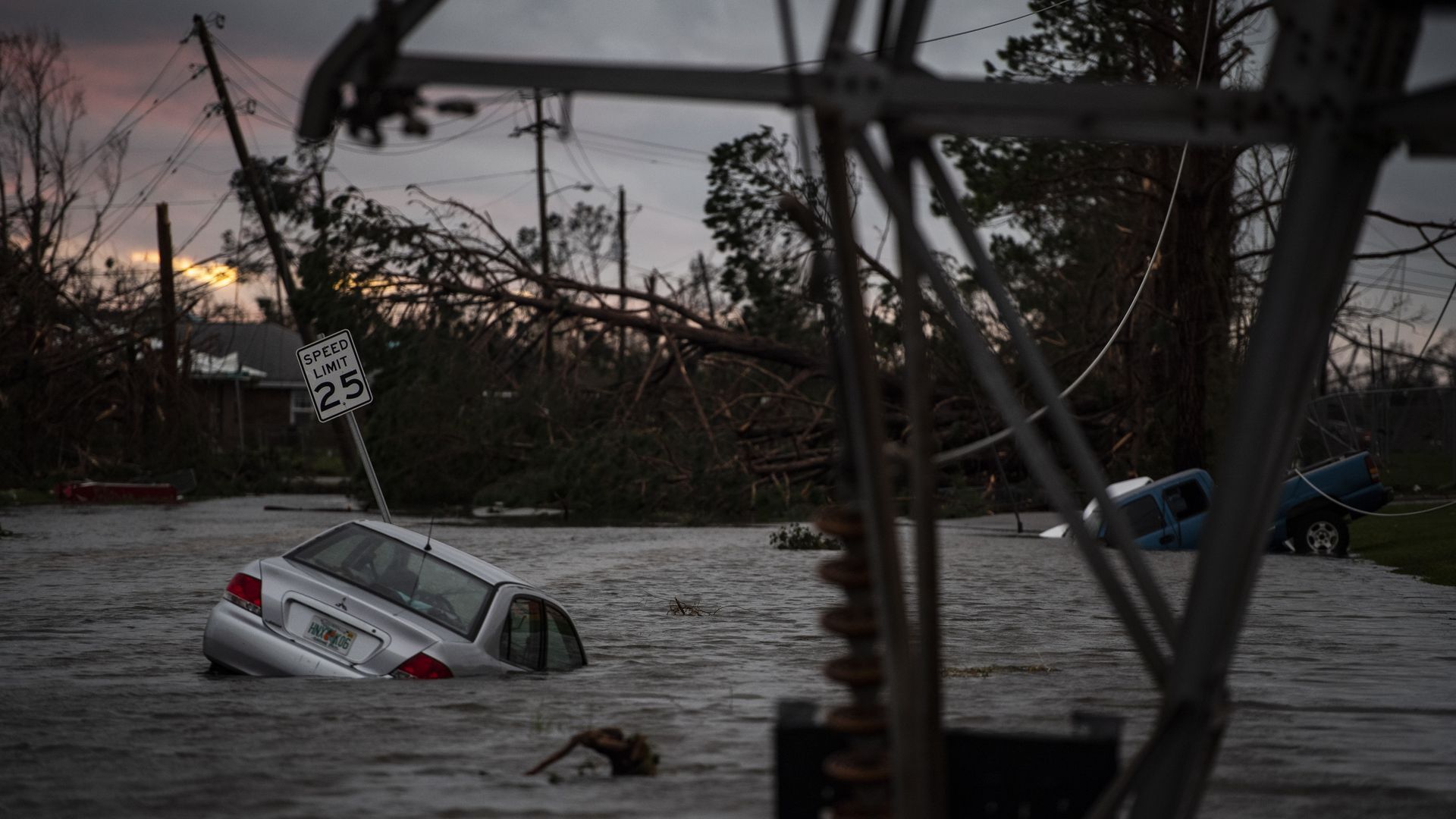 Hurricane Michael made landfall in Mexico Beach, Fla., as a high-end Category 4 storm early Wednesday afternoon, killing at least two people and causing catastrophic damage.
The big picture: It's the strongest such storm on record to hit the Florida Panhandle and one of the strongest ever to strike the continental U.S. — and it severely impacted Florida's electricity grid and oil production in the Gulf of Mexico.
It struck with the third-lowest atmospheric pressure of any storm ever to hit the continental U.S. (919 millibars), and was among the five strongest storms by sustained winds at landfall (155 mph).
Electricity losses: As of 6am this morning, there were 359,306 accounts without power, according to Florida state officials.
Per CNN, add that to losses in Georgia and Alabama, and the total number of customers without power is over 500,000.
Oil-and-gas: Evacuations of Gulf of Mexico oil-and-gas platforms led to 42% of Gulf oil production and 32% of gas production being shut-in as of midday yesterday, according to the Interior Department.
However, the storm path was east of most offshore energy infrastructure and, as S&P Global Platts noted, that production should be restored pretty fast.
Go deeper:
Go deeper