Trump's health secretary promises "more to come" on drug prices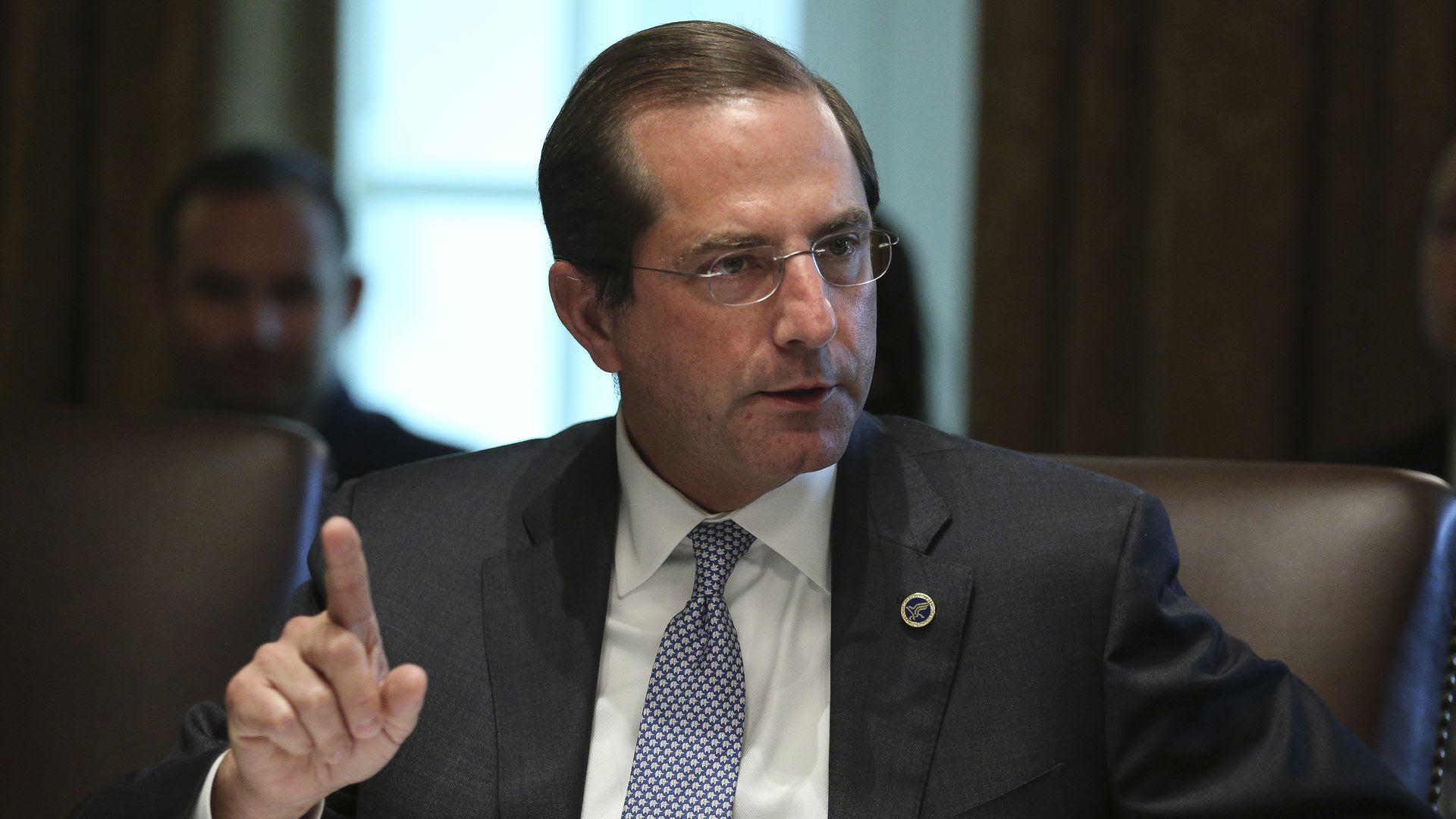 "In the weeks and months ahead, there is a lot of action — regulatory action that we are working on," HHS Secretary Alex Azar told Axios in a Wednesday interview.
Driving the news: President Trump signed a bill yesterday to outlaw the "gag clauses" that pharmacy benefit managers (PBMs) sometimes impose on pharmacists, preventing them from telling patients when it would be cheaper to pay cash for a prescription than to use their insurance.
"We still view ourselves as at the advanced stage of beginning at this effort" to lower drug prices, Azar said, reiterating that "everything is on the table if it helps deliver a solution."
Between the lines: Eliminating pharmacy gag clauses had bipartisan support in Congress, and the PBM industry's qualms faded very quickly, at least in public.
There isn't much more low-hanging fruit on drug prices. From here, it's a very short road into policies — including elements of the Trump administration's plan — that will engender hardcore opposition from one industry or another, such as PBMs or Big Pharma.
What's next: "There's no one single step that solves all of those issues around drug pricing. We're chipping away at them," Azar said.
He wouldn't elaborate on the order of operations, but a proposed rule to alter the legal protections for PBM rebates is under review at the White House — strongly suggesting it's either next, or very close to next, on the itinerary.
The bottom line: PBMs continue to take the biggest beating from the Trump administration, though Azar said pharma could still have a turn on the front burner.
"We're taking on anybody that we need to take on," he told me.
Go deeper:
Go deeper