Go deeper: The "fake" memo on Broadcom's CA Technologies takeover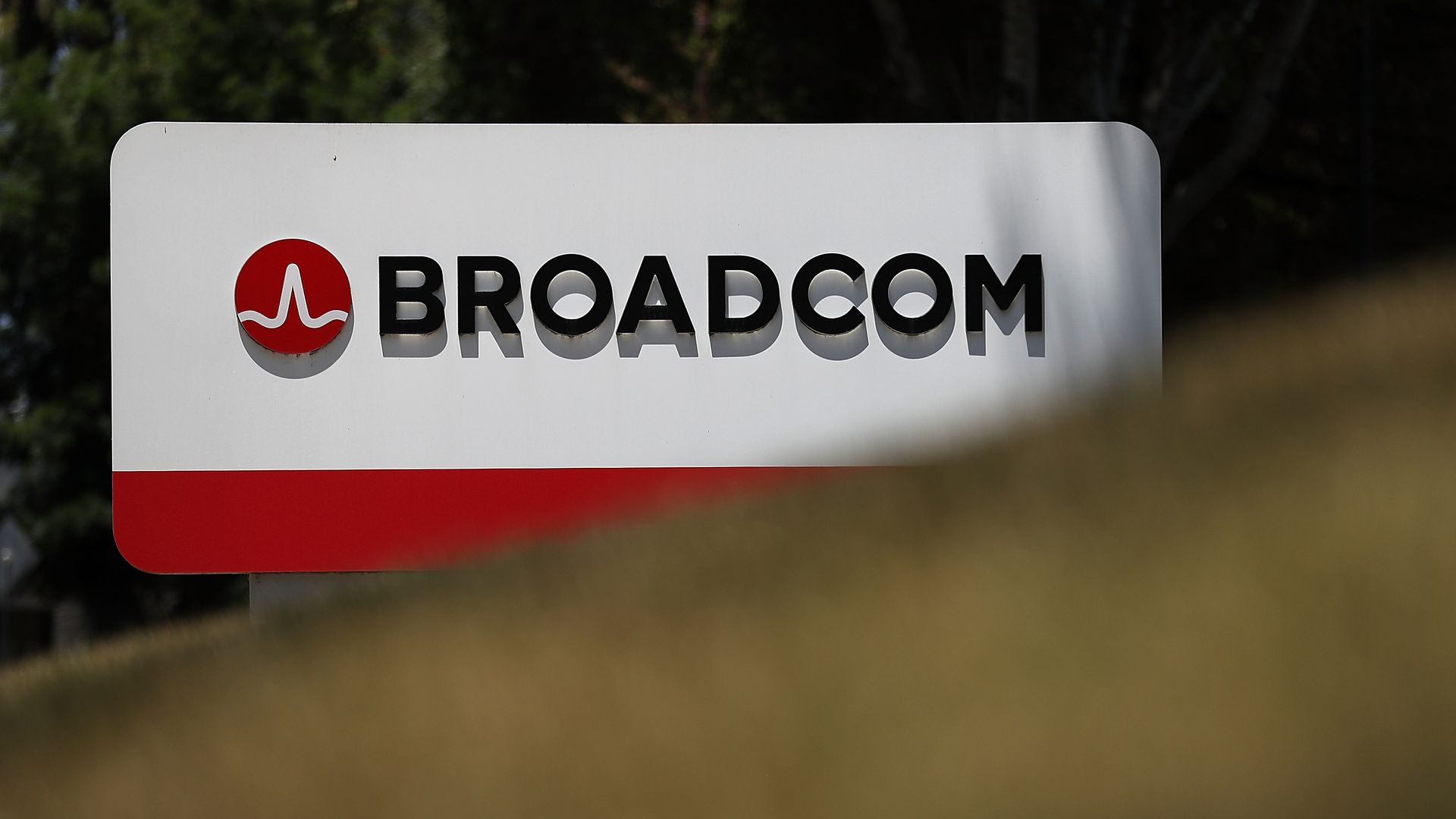 On Monday I was sent a four-page memo purportedly written by a Defense Department official, requesting that the U.S. Treasury launch a national security review of Broadcom's proposed $18 billion takeover of CA Technologies.
The details: The sender claimed to be a government official who shared the memo's concerns that Broadcom, which recently reconciled from Singapore to the U.S., is beholden to Chinese interests because of its client base and the physical locations of its manufacturing facilities.
Other sources said that neither Broadcom nor CA had requested a CFIUS review after announcing the deal in July, despite Broadcom having previously been blocked from buying Qualcomm on national security grounds, and that no review had yet been initiated.
I spent much of the next 48 hours trying to authenticate the memo, including through communications with the Defense Department and Broadcom.
Early yesterday a DoD spokeswoman emailed: "Our initial assessment is that this is likely fraudulent document."
So I didn't write about it, but kept making calls.
Then, shortly after the newsletter went out, Sen. Rand Paul (R-Ky.) said during a public hearing that CFIUS should review the proposed deal, adding that he would soon send a letter to that effect. He also cited two statistics included in the memo, although those statistics also are publicly available via the intertubes.
We reported on his statements, sending both Broadcom and CA stock lower.
Broadcom then publicly revealed the existence of the memo, which it hadn't known about until my initial call, saying DoD had confirmed it to be a "forged document." [note: DoD's statement to me was slightly less definitive]
Once Broadcom had disclosed the memo's existence, I felt it was fair game to also write about it.
Rand Paul later sent his letter to Treasury Sec. Mnuchin, with a top staffer denying that Paul's office had ever seen the memo.
Bottom line: Assuming the memo was indeed fraudulent, then we might have just entered a new phase of short-seller espionage.
To be clear, I don't know if my original source was in on that, or just being used (I tend to think the latter, but can't be sure).
But no matter how fake the memo might have been, Broadcom's potential roadblock to buying CA has become very real, thanks to the actions of Senator Paul.
Go deeper