China's "influence" vs. "interference" in the midterms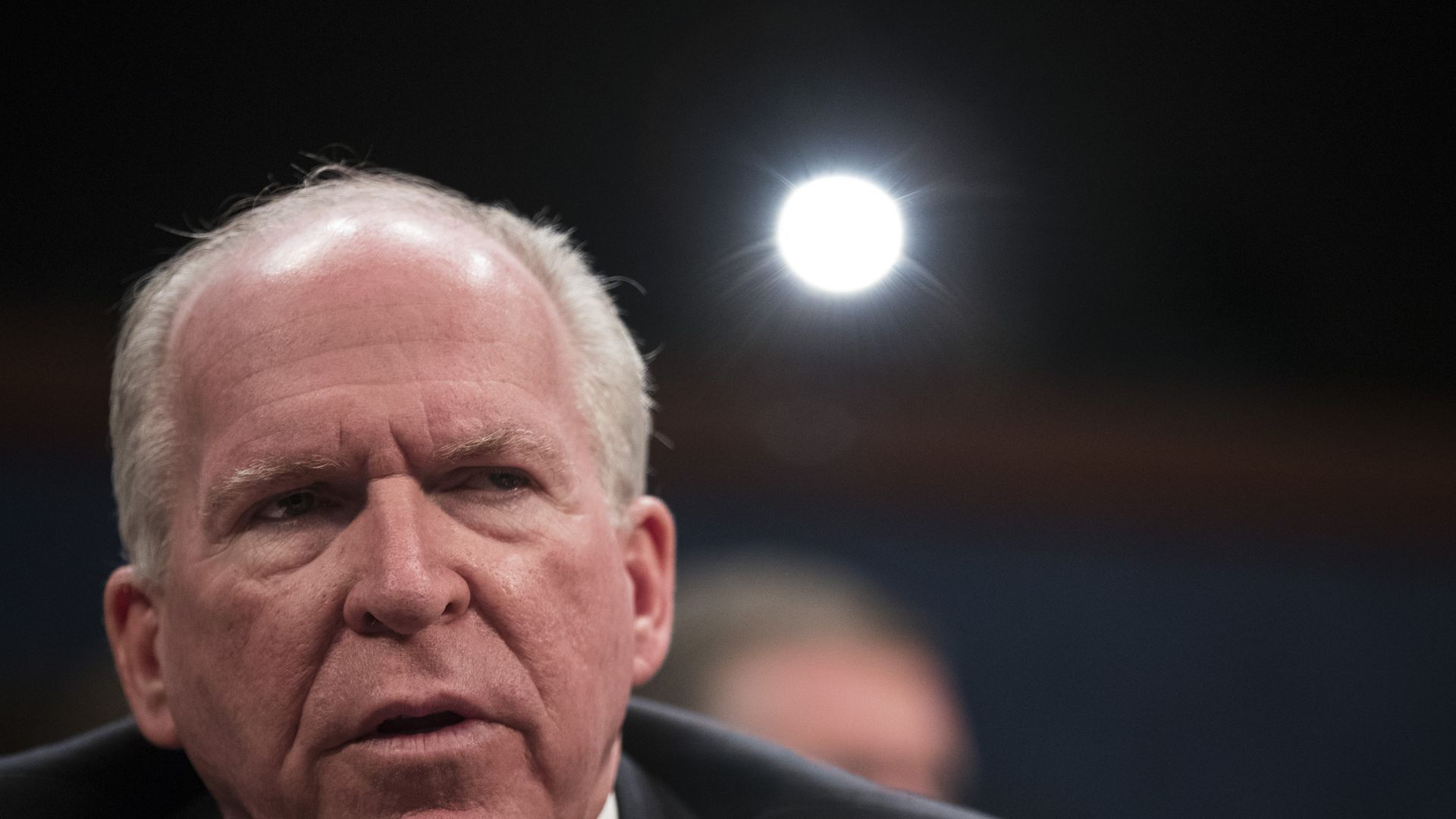 John Brennan, the former CIA director and homeland security adviser, believes the debate over what China may be doing to influence or interfere in the 2018 midterm elections hangs on the meaning of two words. "The term 'interference' is loosely used. But there's a difference between 'interference' and 'influence,'" Brennan told Axios at a event for SecureAuth, a firm that he advises.
Why it matters: At the UN, President Trump declared, "China has been attempting to interfere in our upcoming election." Vice President Mike Pence made a similar case a week later at the Hudson Institute, saying that China was trying to influence the election.
We don't know whether either executive was using "interference" and "influence" to mean separate concepts, as Brennan does, or as a single mushy idea, they way he fears the public uses the terms.
But it's clear the public took the statements to mean China was doing something like what Russia did in 2016.
The big picture: The difference, at least to Brennan, is that influencing an election doesn't cross over into illegality.
Attempts to influence the public could be completely aboveboard — like a factual statement to the press.
Interference covers activities like hacking, propaganda or other components of the Russian meddling in 2016.
"I would assume China would have an influence campaign," Brennan says. "I'd be surprised if more nations did not have influence campaigns."
The administration has hinted it has proof that China is doing something untoward in the 2018 elections. But the public evidence the administration has offered — such as legally placed, clearly identified advertisements and tariffs targeted at Trump-supporting states — appears to fall cleanly under Brennan's definition of influence.
The scoreboard: Brennan wasn't specifically talking about how the administration uses the terms, but if you look at Pence's Hudson Institute talk under a Brennan lens, the vice president's speech only refers to China's "influence" on elections, not "interference" in them (except when he's quoting Trump).
If you exclude the Trump quote and two references to "influence and interference," Pence mentioned Chinese "influence" 9 times and "interference" only 3 times — but that's interference in other contexts than the election.
This Pence statement was widely quoted: "As a senior career member of our intelligence community told me just this week, what the Russians are doing pales in comparison to what China is doing across this country." But in context, the line is a reference to "influence" on "Americans' perception of Chinese policy."
Legalistic? Probably. The White House didn't immediately respond to a request to elaborate how Pence used both terms. But if the vice president should ever decide that he didn't want to imply there was interference in the election, Pence's speech offers him a lot of "technically, I'm not wrong."
Go deeper:
Go deeper