Report: Trump raised Adelson casino bid with Japan's prime minister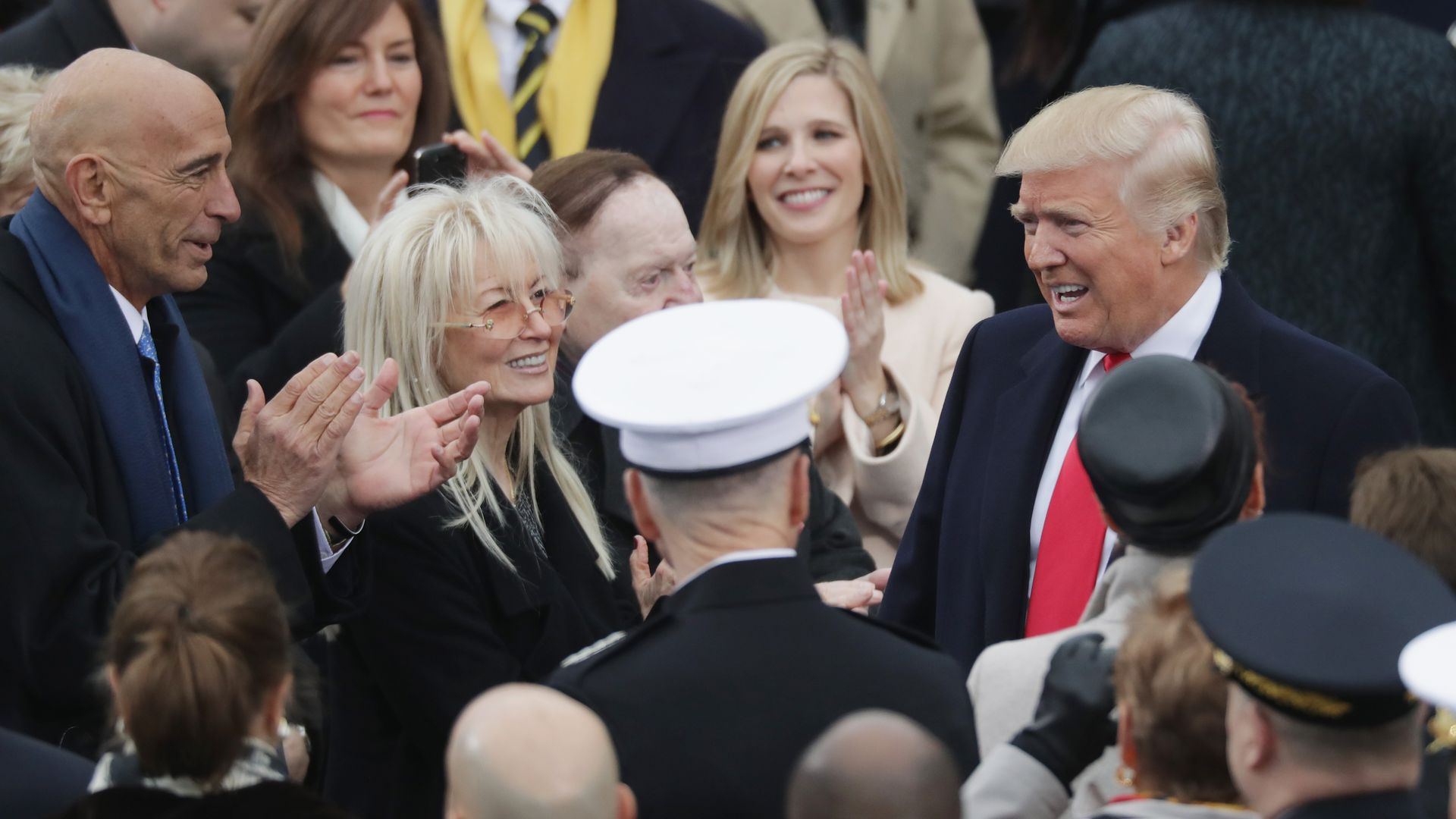 President Trump raised a bid from GOP megadonor Sheldon Adelson to build a casino in Japan during a meeting with Japanese Prime Minister Shinzo Abe, according to a report from ProPublica's Justin Elliott.
Why it matters: Abe and his aides were "incredulous" that Trump "would be so brazen," according to a source briefed on the conversation. The project is a top priority for Adelson, who donated $25 million to Trump's campaign and inauguration, because Japan only recently legalized casinos and the market is considered a "holy grail" in the industry, Elliot notes. Adelson dined with Trump the night prior to the meeting.
More from the report...
"Adelson has met with Trump or visited the White House at least six times since Trump's election victory. The two speak regularly. Adelson has also had access to others in the White House."
"Adelson has already received a windfall from Trump's new tax law, which particularly favored companies like Las Vegas Sands. The company estimated the benefit of the law at $1.2 billion."
On Adelson's top issue, Israel, "Trump has delivered. The administration has slashed funding for aid to Palestinian refugees and scrapped the Iran nuclear deal. Attending the recent opening of the U.S. embassy in Jerusalem, Adelson seemed to almost weep with joy, according to an attendee."
Responses: "The White House declined to comment on Adelson. The Japanese Embassy in Washington declined to comment. Sands spokesman Ron Reese declined to answer detailed questions but said in a statement: 'The gaming industry has long sought the opportunity to enter the Japan market. Gaming companies have spent significant resources there on that effort and Las Vegas Sands is no exception.'"
Go deeper: Read the full ProPublica report.
Go deeper