Rand Paul calls for national security review of Broadcom-CA merger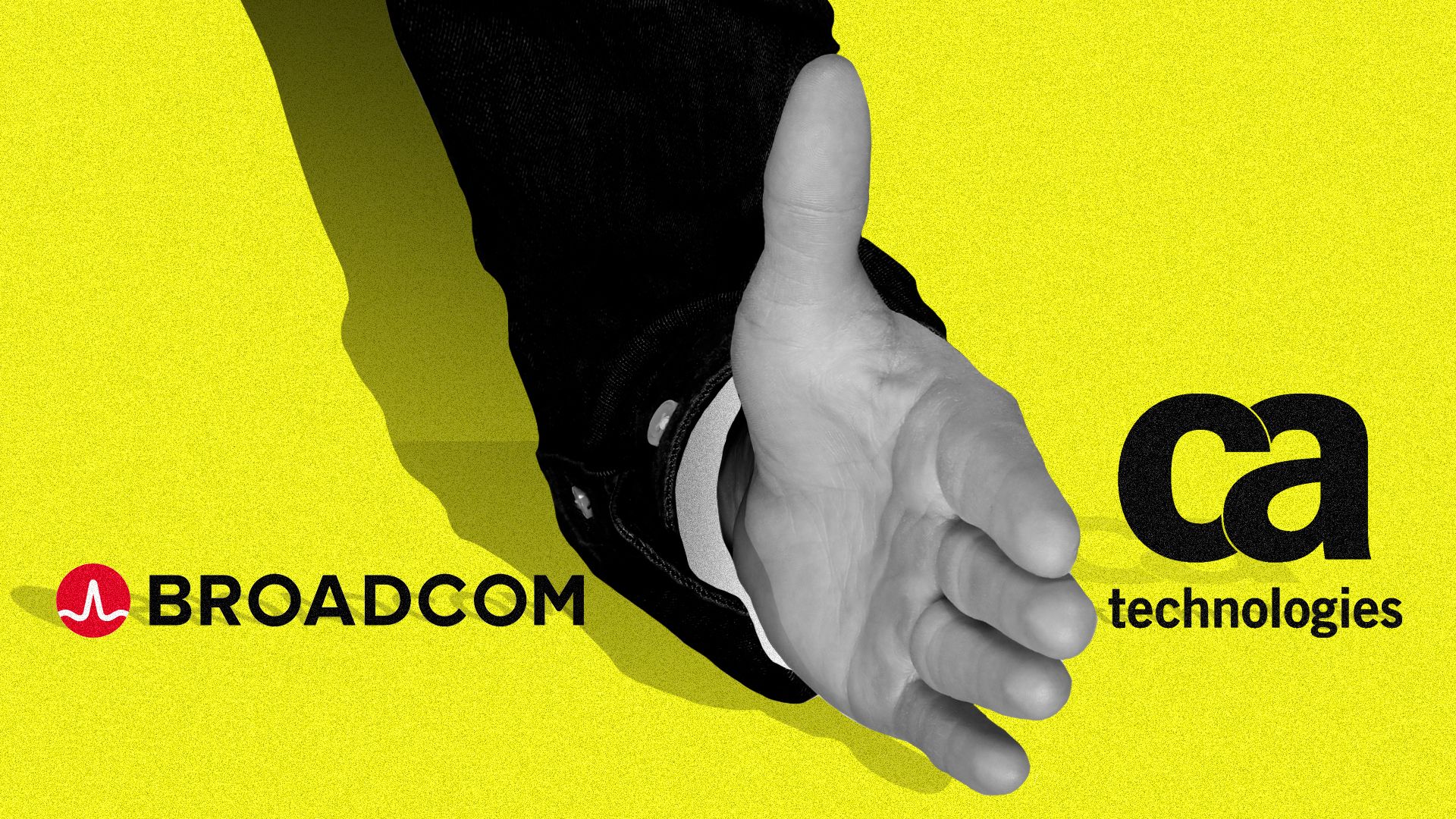 Senator Rand Paul (R-Ky.) on Wednesday called for a federal national security review of Broadcom's proposed $19 billion acquisition of Computer Associates Technologies (CA) during a Senate hearing on homeland security.
The bottom line: Sources tell Axios that neither Broadcom nor CA asked for a review of their transaction by the Committee on Foreign Investment in the U.S., but that some within the defense and energy communities have been agitating for a CFIUS review anyway. Paul's public call might move the needle.
The backdrop:
President Trump in March blocked Broadcom's attempted purchase of Qualcomm, citing national security concerns around 5G networking and Broadcom's manufacturing and customer ties to China.
Broadcom has since redomiciled from Singapore to California.
"Earlier this year CFIUS intervened to block Broadcom from acquiring Qualcomm on national security concerns. Now Broadcom is about to complete acquisitions of Computer Associates Technologies, also known as CA Technologies, whose network systems are deeply embedded in many of our critical infrastructure facilities and national security agencies. For example, 60% of us electric companies are serviced by companies using CA systems. Similarly their systems are used in 29 nuclear reactors. Is CFIUS reviewing this transaction...
We will send you a letter advocating that CFIUS looks at this... Just because Broadcom has changed its domicile to [the U.S.] doesn't mean we shouldn't look at Broadcom."
— Statement from Rand Paul
Go deeper