Medicaid expansion isn't fueling the opioid crisis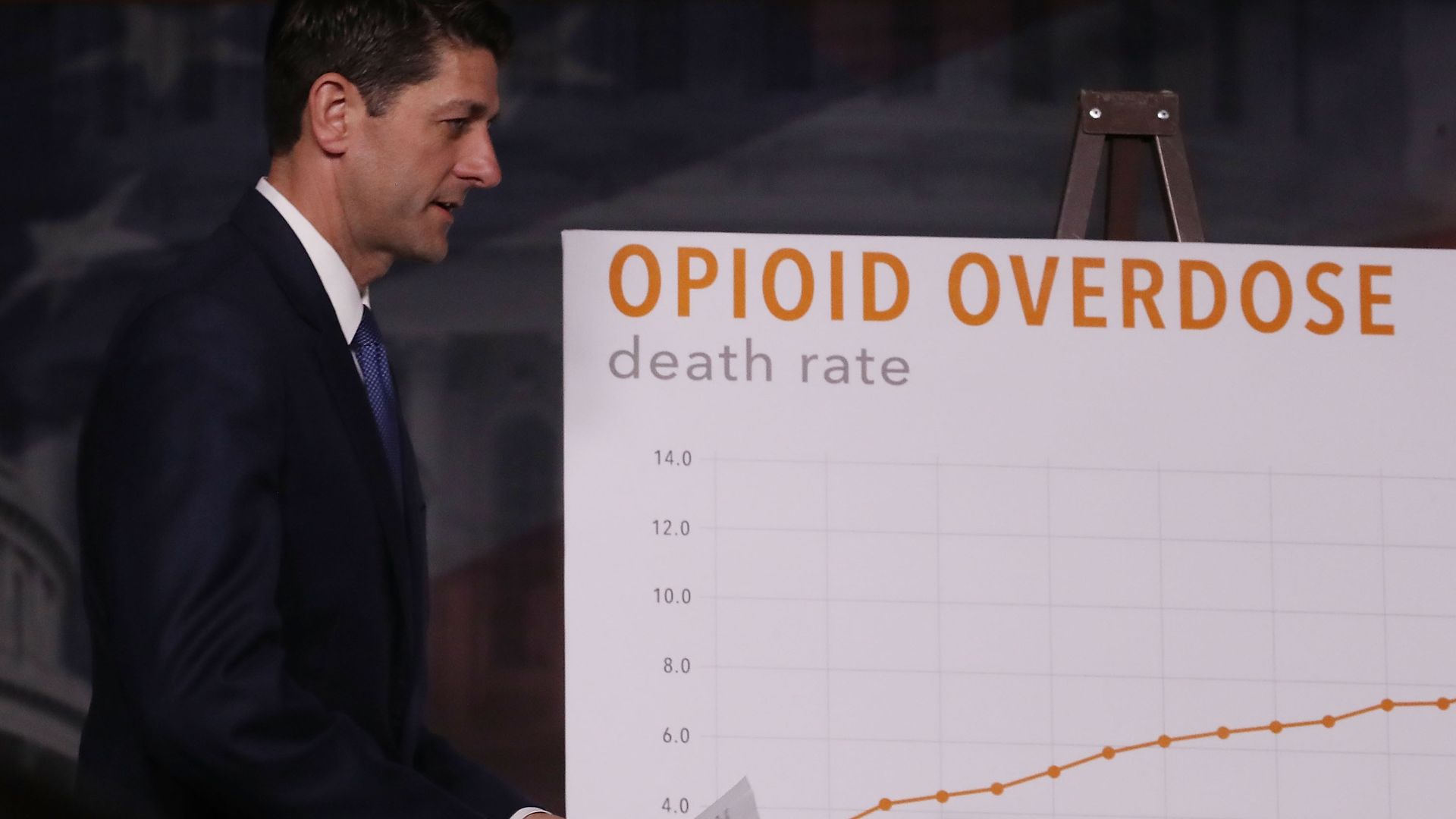 A new study pours even more cold water — and there's already been a lot of cold water here — on the idea that the Medicaid expansion has fueled the opioid epidemic.
The details: The study, from the University of Pennsylvania's Leonard Davis Institute of Health Economics, shows that the rate of overdose deaths in Medicaid expansion states is lower, not higher, than in non-expansion states.
It looks at three states that expanded Medicaid before the Affordable Care Act: Arizona, Maine and New York. (The authors say that's because the opioid epidemic was already underway when the ACA's Medicaid expansion began.)
It found that opioid deaths rose more slowly in those states than in nearby states that didn't expand Medicaid, as well as in all non-expansion states.
The bottom line: A lot of the "Medicaid is bad for opioids" argument is built on the idea that Medicaid expansion gives people more access to opioids. But multiple studies have questioned that theory, and Medicaid expansion is also a critical avenue to expand treatment for addiction.
Go deeper