Scoop: Obama energy secretary suspends role in Saudi megaproject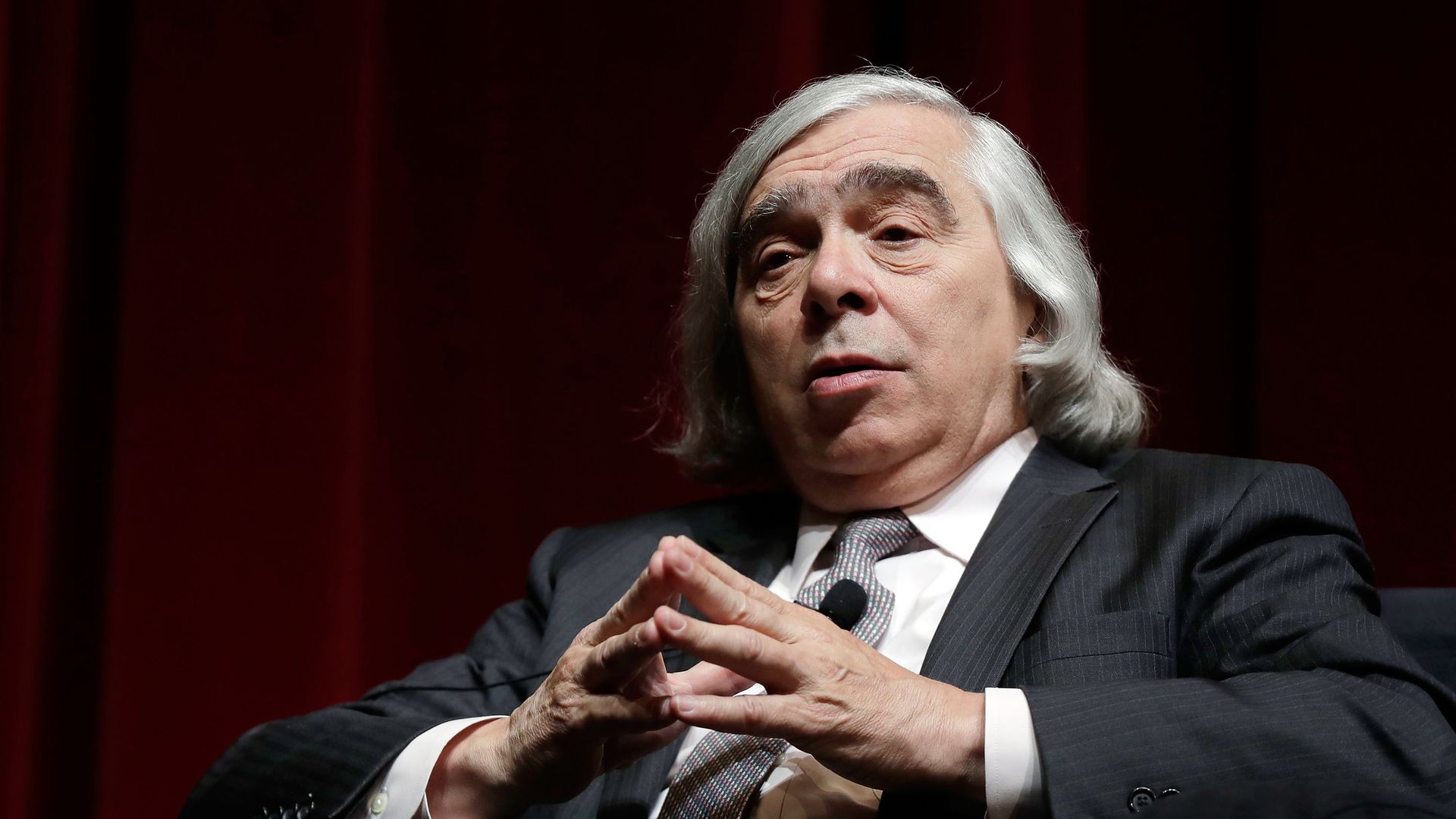 Ernest Moniz, former energy secretary for President Barack Obama, is suspending his involvement advising Saudi Arabia on a proposed city mega-project until more information is made available regarding the disappearance — and possible assassination — of Saudi journalist Jamal Khashoggi.
Why it matters: Moniz's move shows how geopolitical disputes, and in this case a potentially tragic one, can have spillover effects into wholly unrelated issues like business and energy.
The details: Moniz said he was invited to join an international advisory board for the development of NEOM, whose cost is estimated to be around $500 billion.
The project is meant to be a smart city of the future, built from the ground up in Saudi Arabia, Moniz said in a statement.
Saudi Arabia, whose state-owned oil company pumps out far more oil than any other company, is seeking to diversify its oil-dependent economy.
"In particular, I have been asked to offer guidance on achieving zero net greenhouse gas emissions. Success with this vision will have global implications for a low-carbon future," Moniz said.
In awkward timing, the board was announced Tuesday, according to media reports in Saudi Arabia.
"I share the deep concerns of many about the disappearance and possible assassination of Jamal Khashoggi at the Saudi Consulate in Istanbul. … The recent trend in many countries of targeting journalists for doing their jobs is a fundamental threat to freedom of the press, human rights and the rule of law."
— Ernest Moniz, former Energy Secretary
Go Deeper: Khashoggi disappearance could impact Saudi Arabia's business deals
Go deeper