Murkowski fires back at Trump, says she knows Alaskans "better than he does"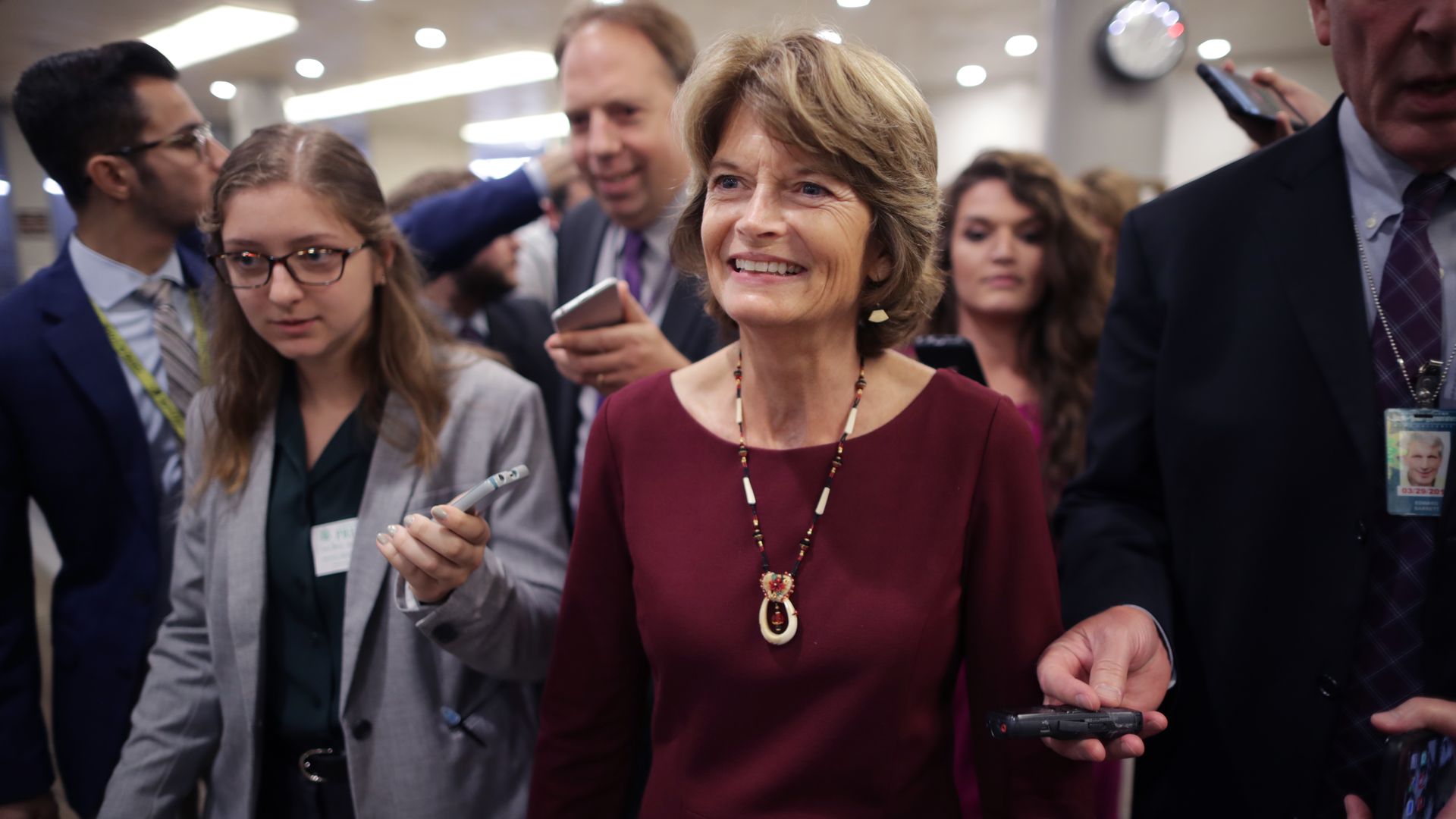 Lisa Murkowski (R-Alaska) has responded to President Trump's comment last week that voters "will never forgive" her for voting against Brett Kavanaugh's Supreme Court nomination, saying she knows her state's political terrain "better than he does," per the Associated Press.
The big picture: The Alaskan senator who is up for re-election in 2022 told reporters Wednesday that her "barometer is not necessarily what the president says but what the people of Alaska say." Murkowski was the only Republican senator who opposed Kavanaugh's confirmation.
Go deeper