The favorite to replace Nikki Haley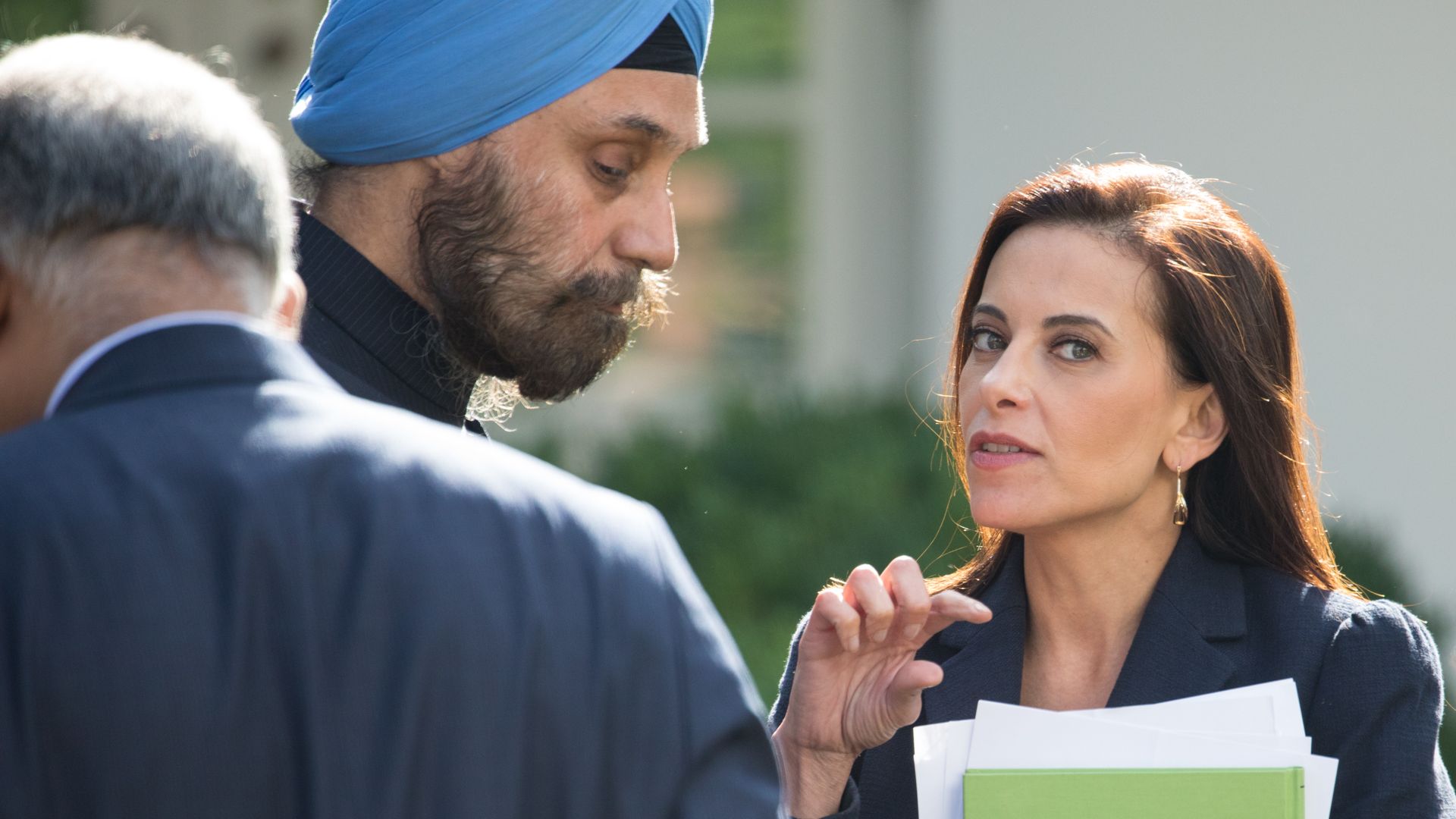 Senior people in the White House have the impression that Dina Powell, former top official in the Bush and Trump administrations, can have the UN ambassador job if she wants it.
The big picture: Trump has been speaking glowingly about Powell, privately and publicly, and she has strong allies in Nikki Haley, Jared Kushner and Ivanka Trump. In fact, Powell was Haley's No. 1 recommendation to succeed her.
A source close to Trump said the president likes Powell because she checks the boxes of being "competent and qualified" and "Senate-confirmable because she runs in traditional Republican circles," but is also an immigrant and a woman. 
In this political environment, with women deserting the Republican Party, it wouldn't be politically helpful to replace one of the administration's most prominent women with a white man in the immediate aftermath of the Brett Kavanaugh fight, the source said.
(Though, Trump's past selections make us doubt this would be anything close to a deal-breaker: He's had no issue about appointing lots of white men.)
Powell, who was born in Egypt, returned to Goldman Sachs as a member of the management committee after serving as Trump's deputy national security adviser for strategy during most of the president's first year in office.
Under President George W. Bush, Powell was head of White House personnel, and later she was assistant secretary of state for Educational and Cultural Affairs.
There are countervailing forces against Powell, though they may not matter if Trump has decided he wants her:
Chief of Staff John Kelly and national security adviser John Bolton are not fans and would rather Powell didn't get the job, according to sources familiar with their thinking.
Also, a campaign to stop her has already emerged in some corners of conservative media. Breitbart is leading the charge to try to undermine her — it loves mentioning that she is a "globalist" and that her name is Dina Habib Powell.
Trump told reporters he has a list of possible successors, but Powell is clearly at the top of any list.
The most absurd reporting is that there's a grand White House chessboard with all the moves preordained.
This includes the widespread speculation that this was all a ruse to get Sen. Lindsey Graham of South Carolina in as attorney general — then Haley into his Senate seat.
A source close to Trump doubts Graham will replace Jeff Sessions as attorney general.
Yes, Trump quite likes him personally; they play golf together and have a good chemistry. And, yes, Trump was thrilled at how hard Graham went defending Brett Kavanaugh.
But Trump sees Graham as somebody who'll be "hot and cold" — with him one day, and abandon him or criticize him next.
Trump wants a hardcore loyalist as his next A.G. — somebody more like a Roy Cohn-style personal attorney and pit-bull defender than an independent head of the Justice Department.
People who know Haley don't see her running immediately for Senate. They say she may run for president at some point — perhaps 2024.
But, as she insisted yesterday, nothing in 2020.
Haley has indicated that she may want to work in the private sector for a spell and earn some more money.
Go deeper