The problem with the new Apple Watch's heart monitor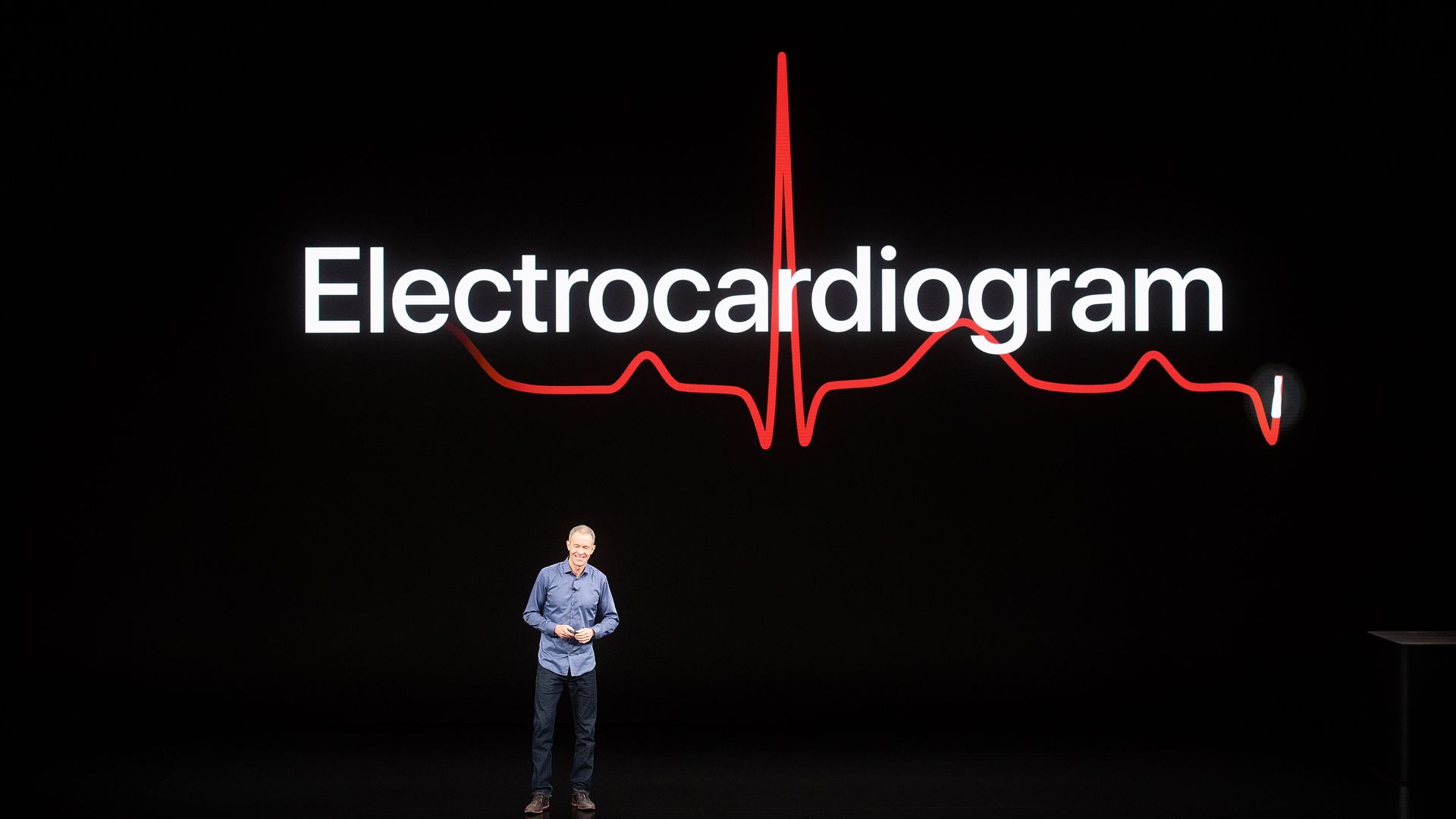 Health care economist Aaron Carroll is here to rain on the parade surrounding the new Apple Watch and its heart-monitoring features.
The details: Writing in the New York Times, Carroll says the risk of false positives — the watch telling people they have a heart irregularity that isn't really there — is too high.
Experts have previously recommended against widespread heart monitoring, Carroll notes.
And the Apple Watch will primarily appeal to a low-risk population to begin with.
"This is one of the major problems with such a device. The people most in need of it, those who might benefit from tests and distance monitoring, are the least likely to get it. If we truly believed this was a medical test beneficial to the general population, insurance should pay for it. No one is suggesting that should happen," he writes in NYT.
Go deeper