Two American economists win Nobel Prize for work on climate change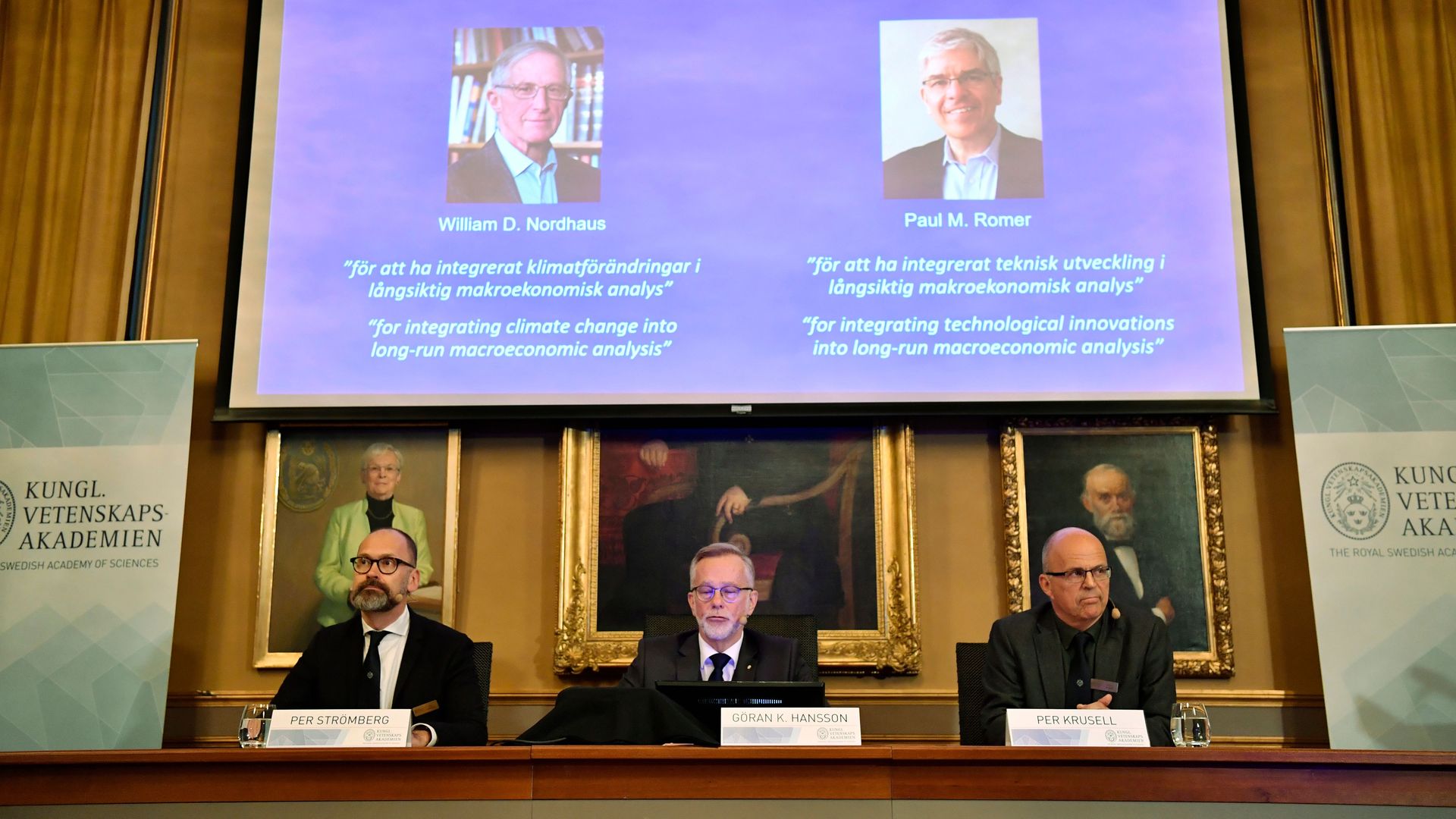 American economists William Nordhaus and Paul Romer were awarded the Nobel Prize for Economics on Monday for their work on how climate change impacts the economy, AP reports.
The big picture: Though they work separately, the two economists have tackled climate change from different angles. Nordhaus' work has called for a universal carbon tax while Romer "has studied the way innovation drives prosperity." The win comes just hours after the release of a new UN report that says — without an unprecedented worldwide effort — key global warming targets could soon slip out of reach.
Go deeper