Report: Interpol chief under investigation in China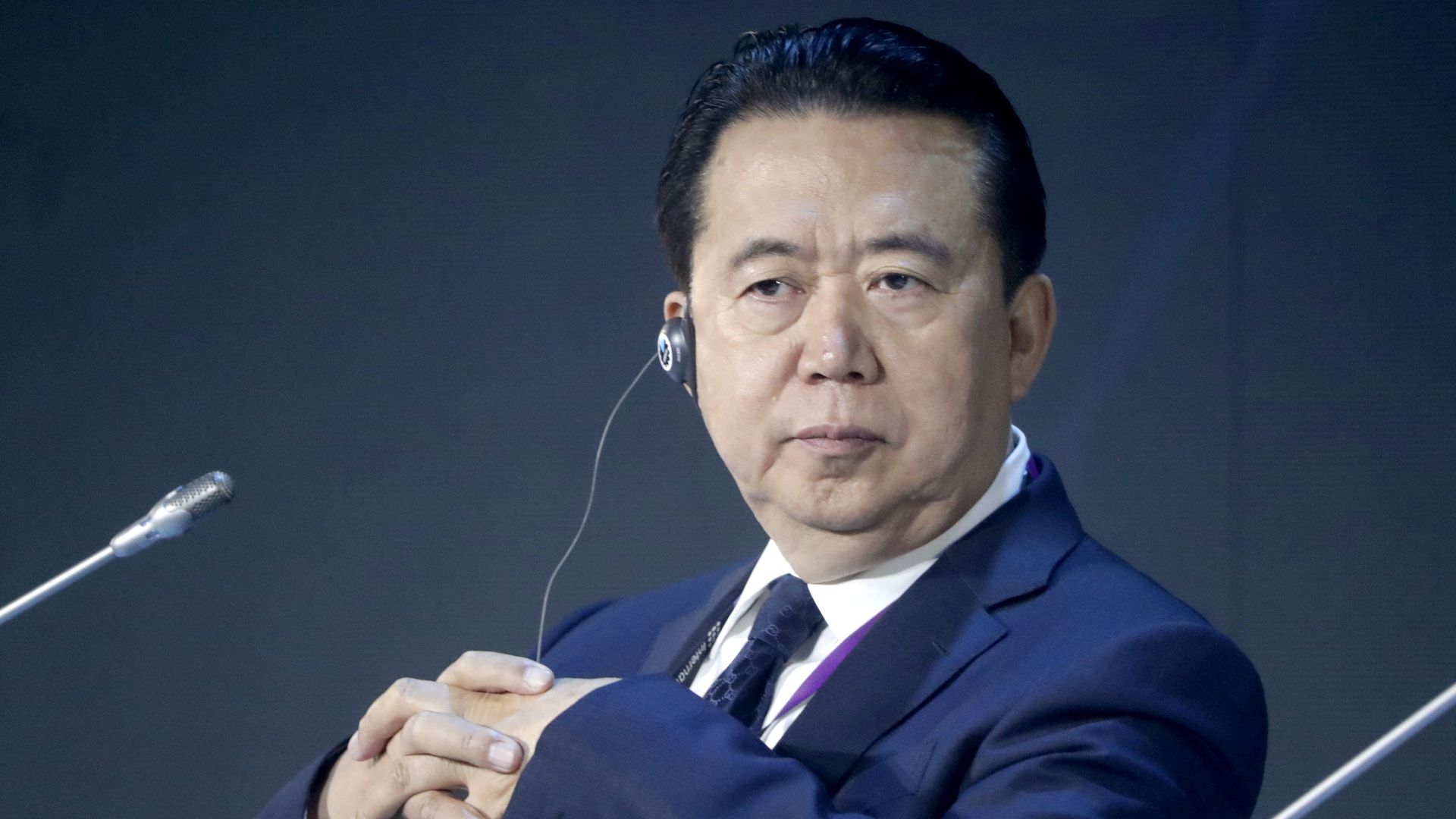 Chinese authorities are investigating Meng Hongwei, president of the International Criminal Police Organization (Interpol), who had been reported missing, for suspected violations of state law, the South China Morning Post reports.
The details: Meng, who also serves at China's vice minister of public security, was reported missing by his wife last week. She reportedly had not heard from him since September 25. The publication reports that Meng was immediately taken into custody upon his arrival in China.
Go deeper