Holiday retail sales will be strong — just not the strongest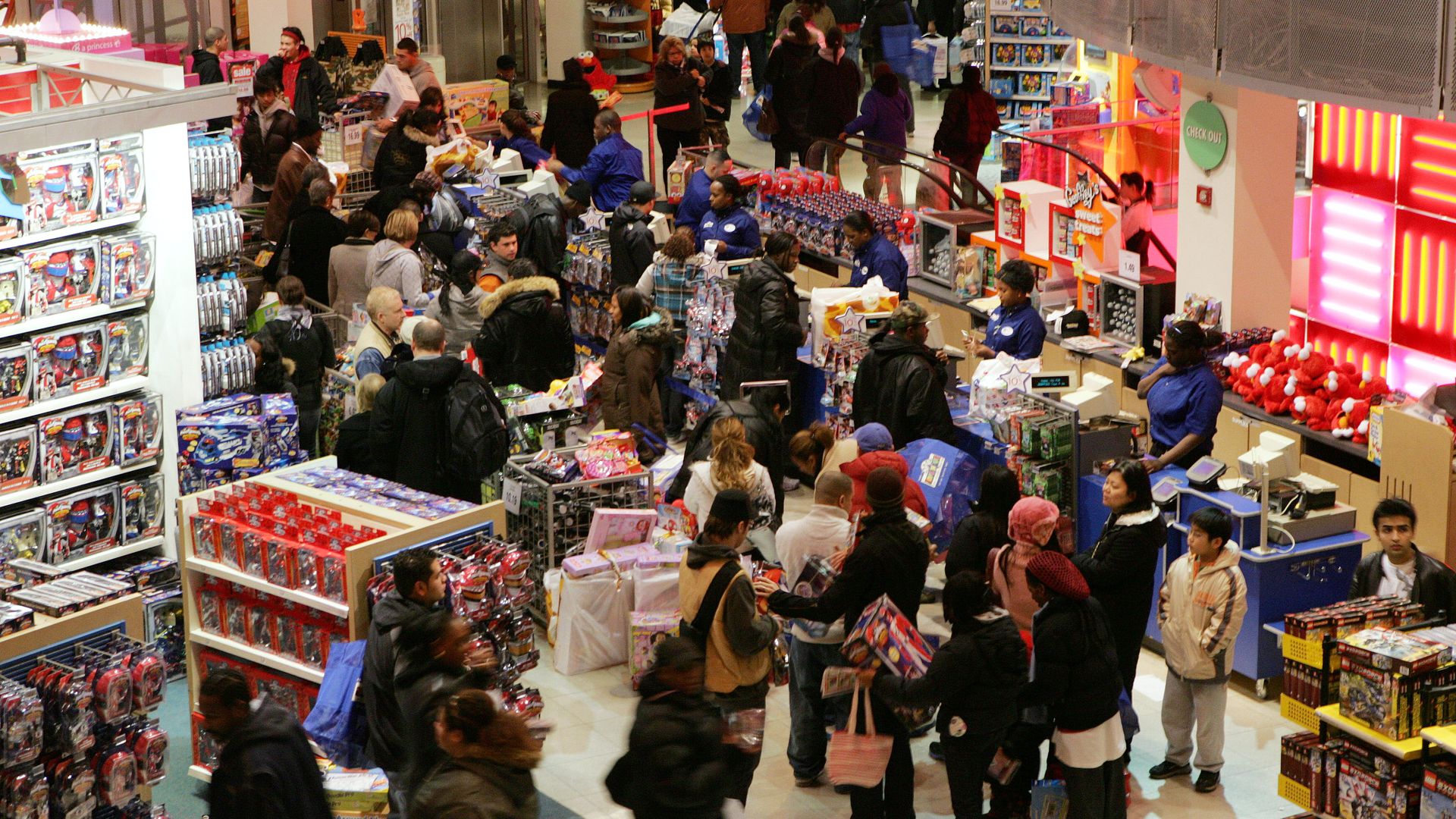 Consumers will deliver a robust holiday shopping season, thanks to a booming economy. But industry watchers forecast sales growth won't measure up to last year.
Why it matters: Consumer spending makes up a huge chunk of gross domestic product, and what they spend during November and December contributes to that. The holiday season can account for as much as 30% of retailers' annual sales, according to the National Retail Federation.
Last year, holiday sales topped $690 billion, a 5.3% increase from the previous year. That was the biggest year-over-year gain since 2010.
This year's estimates:
The National Retail Federation expects holiday sales growth to slow a bit, with an increase of 4.8% from the previous year. CEO Matthew Shay pointed to higher gas prices and tariffs as potential headwinds.
AlixPartners, a retail consulting firm, predicts retail sales will rise 4.1%, citing the potential for economic hiccups after the midterm elections.
Two other forecasts, from Deloitte and PwC, expect sales growth to hit 5%.
Correction: This item has been updated to fix the spelling of Matthew Shay's name.
Go deeper