Democratic donors build multi-million dollar campaign against Collins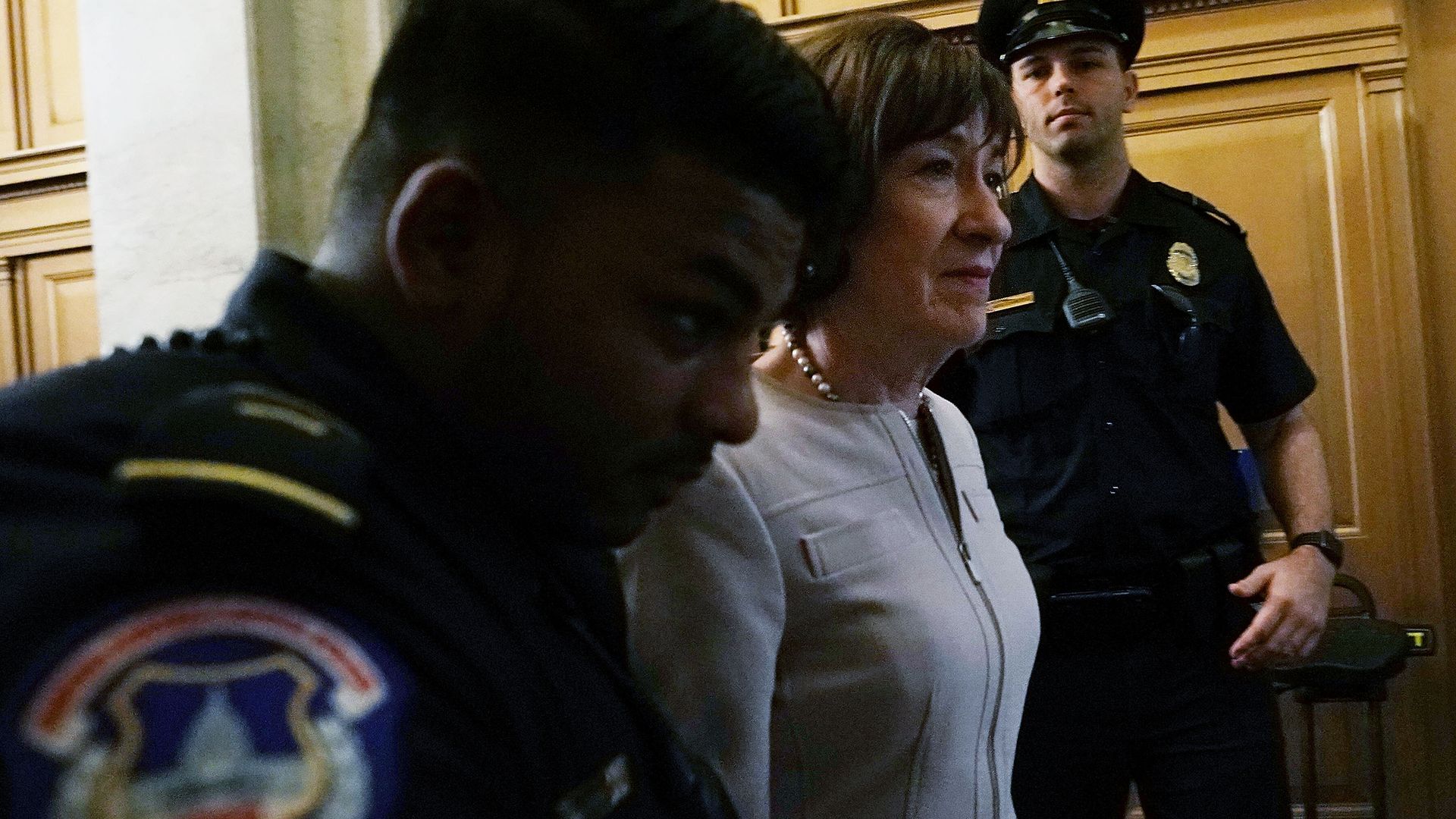 Democratic donors and activists are going after Susan Collins in 2020, the Huffington Post reports, with a multi-million dollar campaign they hope will oust her from the Senate.
The details: Collins infuriated Democrats by saying she would support Brett Kavanaugh's nomination, all but securing his confirmation to the Supreme Court. Activists have already raised $2 million — a mark they hit during her floor speech on Friday — and donors have pledged $1 million to "register and educate voters," per HuffPo. Collins' relatively moderate approach has earned her "a measure of bipartisan support" in the past, but president of the Human Rights Campaign Chad Griffin tells HuffPo: "The millions of Americans...must make their voices heard in November and beyond by electing lawmakers who will stand up for our rights rather than sell us out."
Go deeper