In photos: Protestors take to Capitol Hill ahead of Kavanaugh vote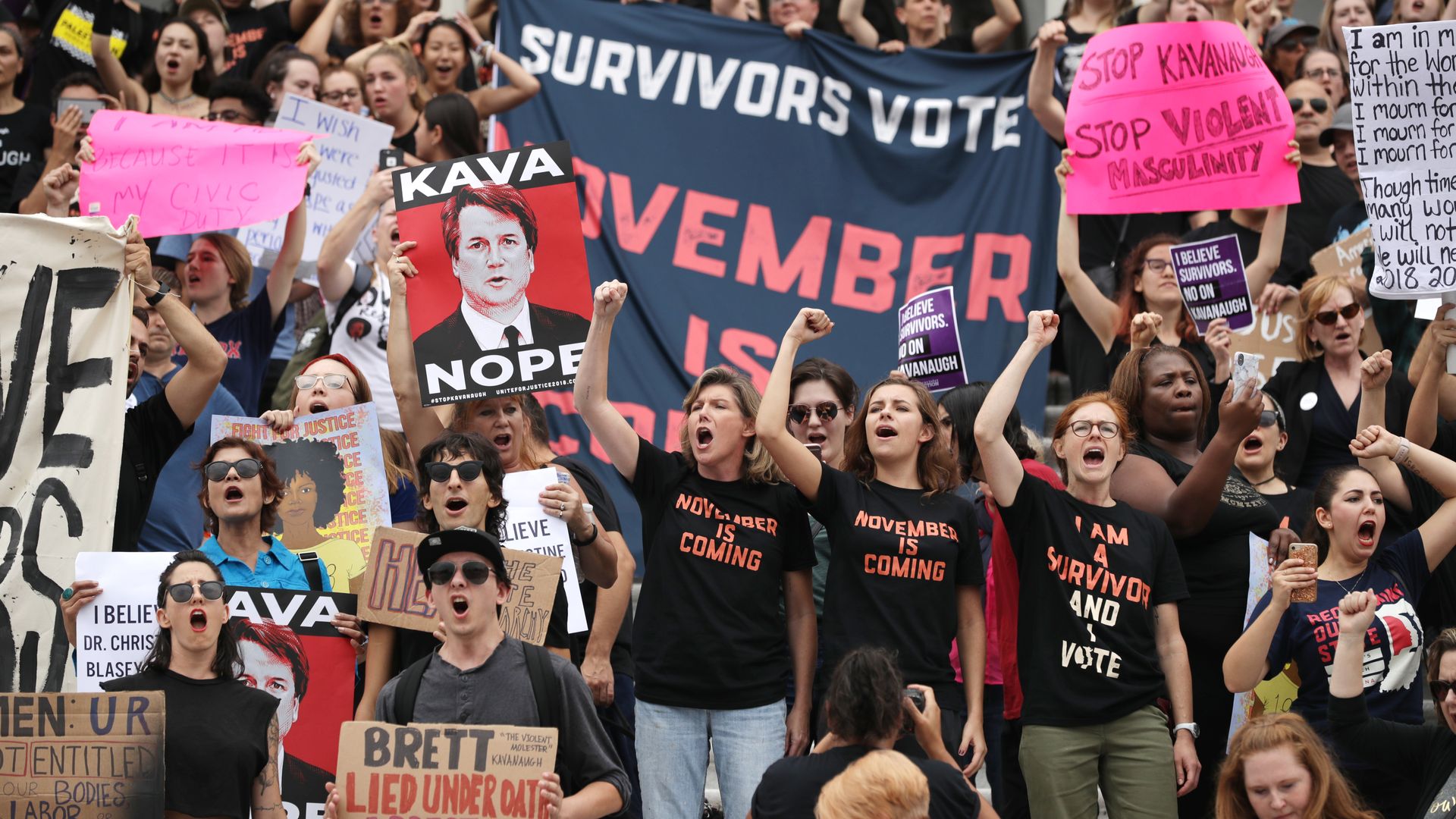 Just before 1 p.m. ET, hundreds of protesters crossed police lines to gather on the steps of the Senate and U.S. Supreme Court steps, chanting, "November is coming," ahead of the final vote to confirm Federal Judge Brett Kavanaugh today at 3:30 p.m., according to NBC News.
The big picture: Though Kavanaugh is expected to be confirmed, Christine Blasey Ford's story hits home for so many people. Protests have been popping up in cities as sexual assault survivors tell their stories and unite against the Senate's upcoming confirmation.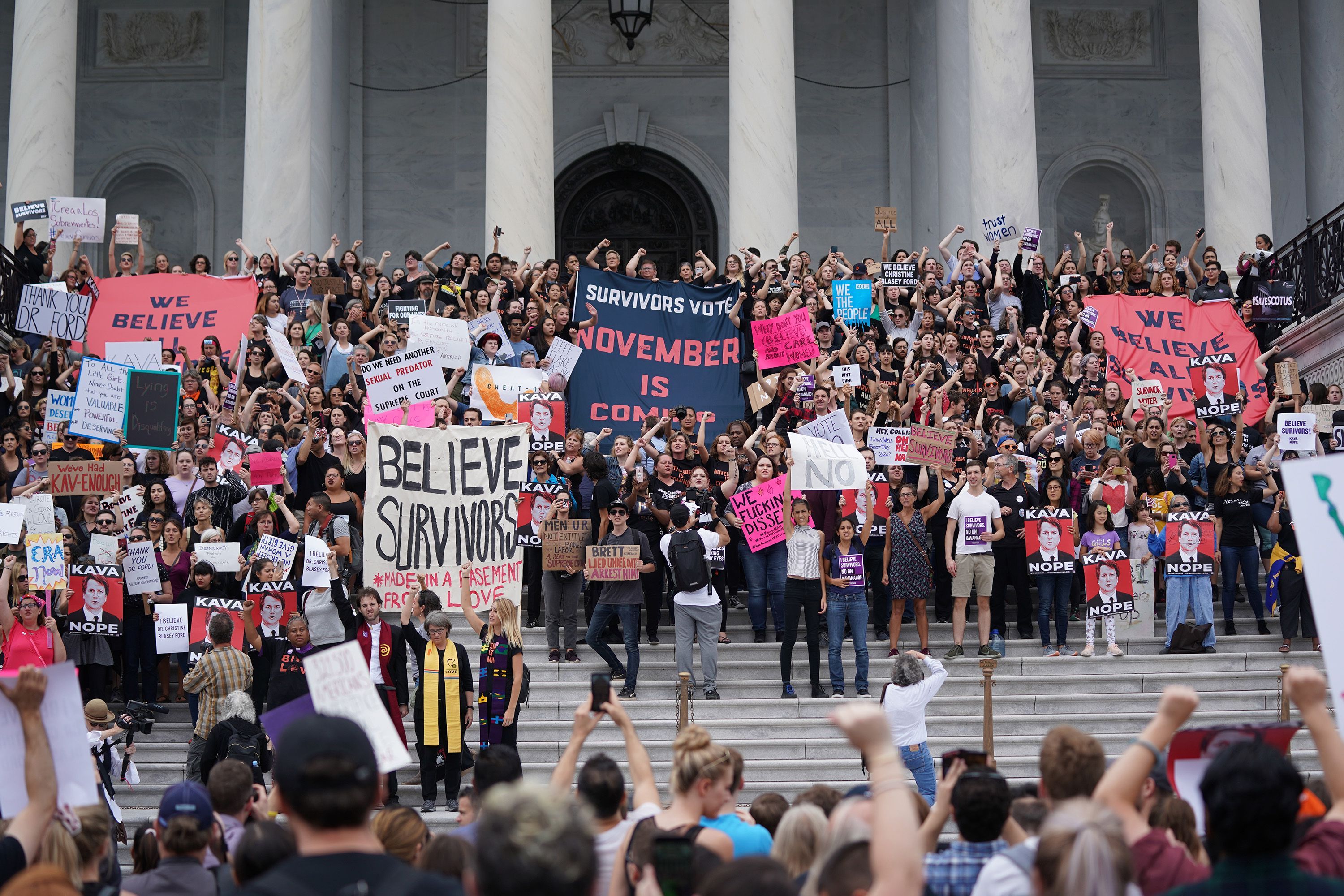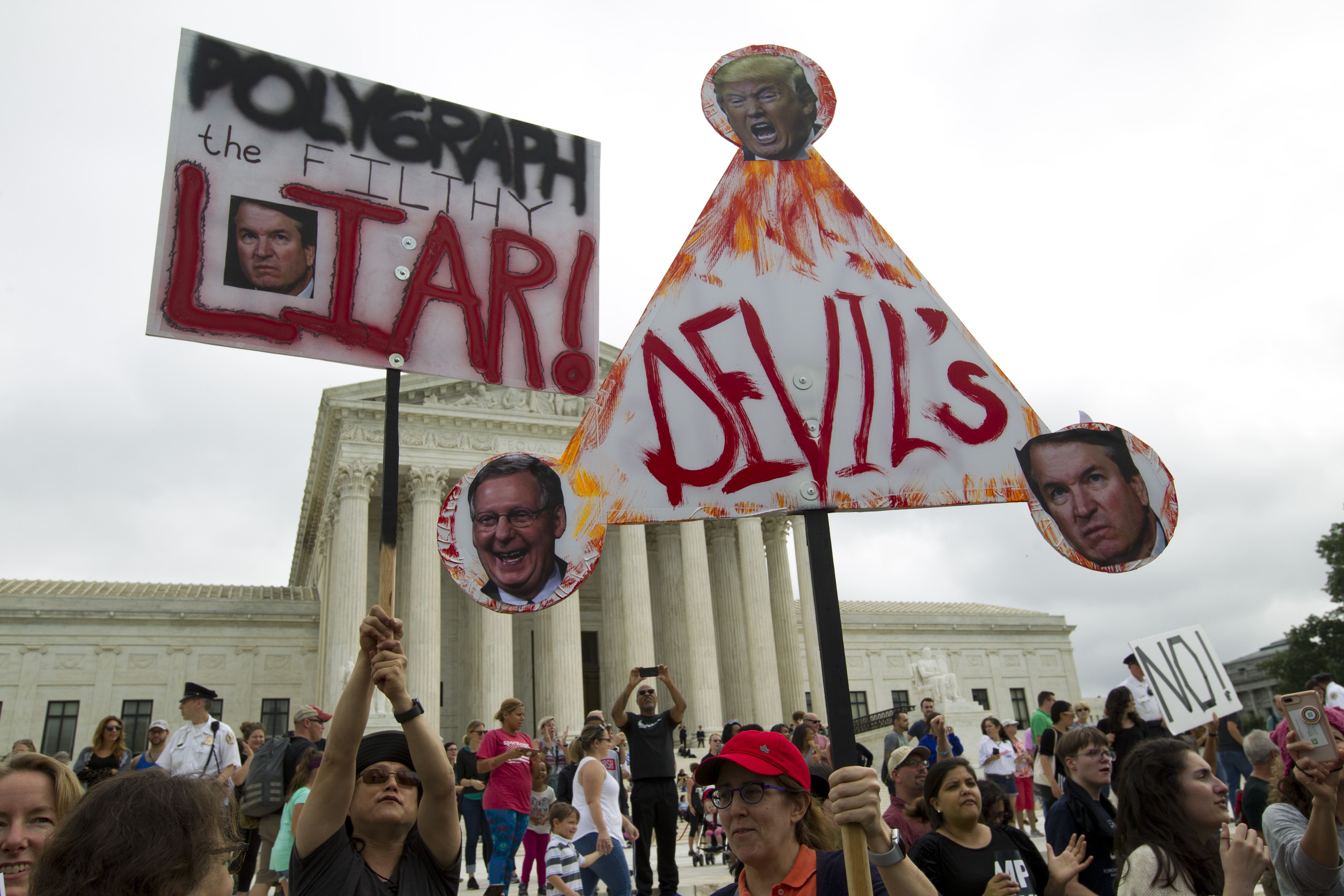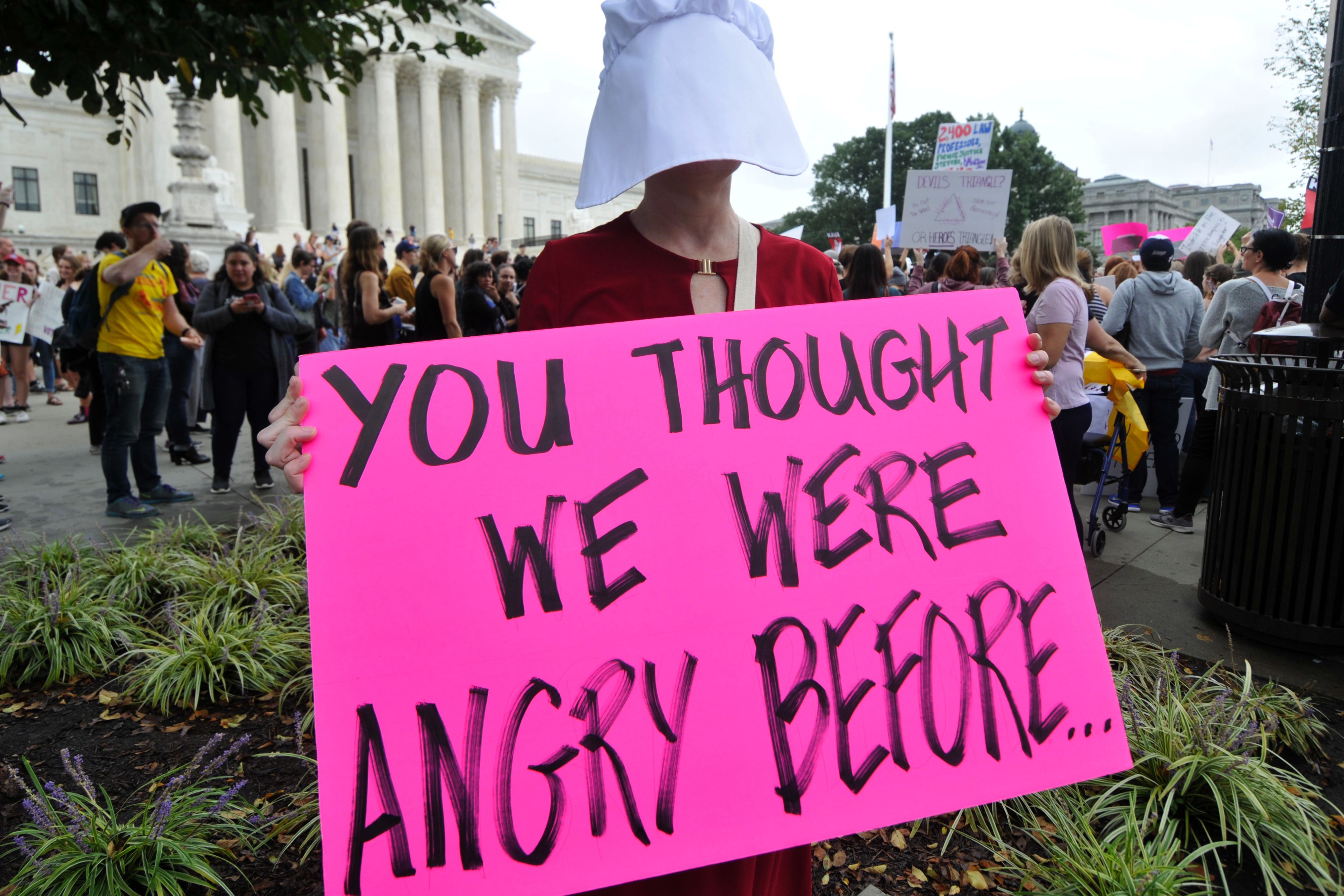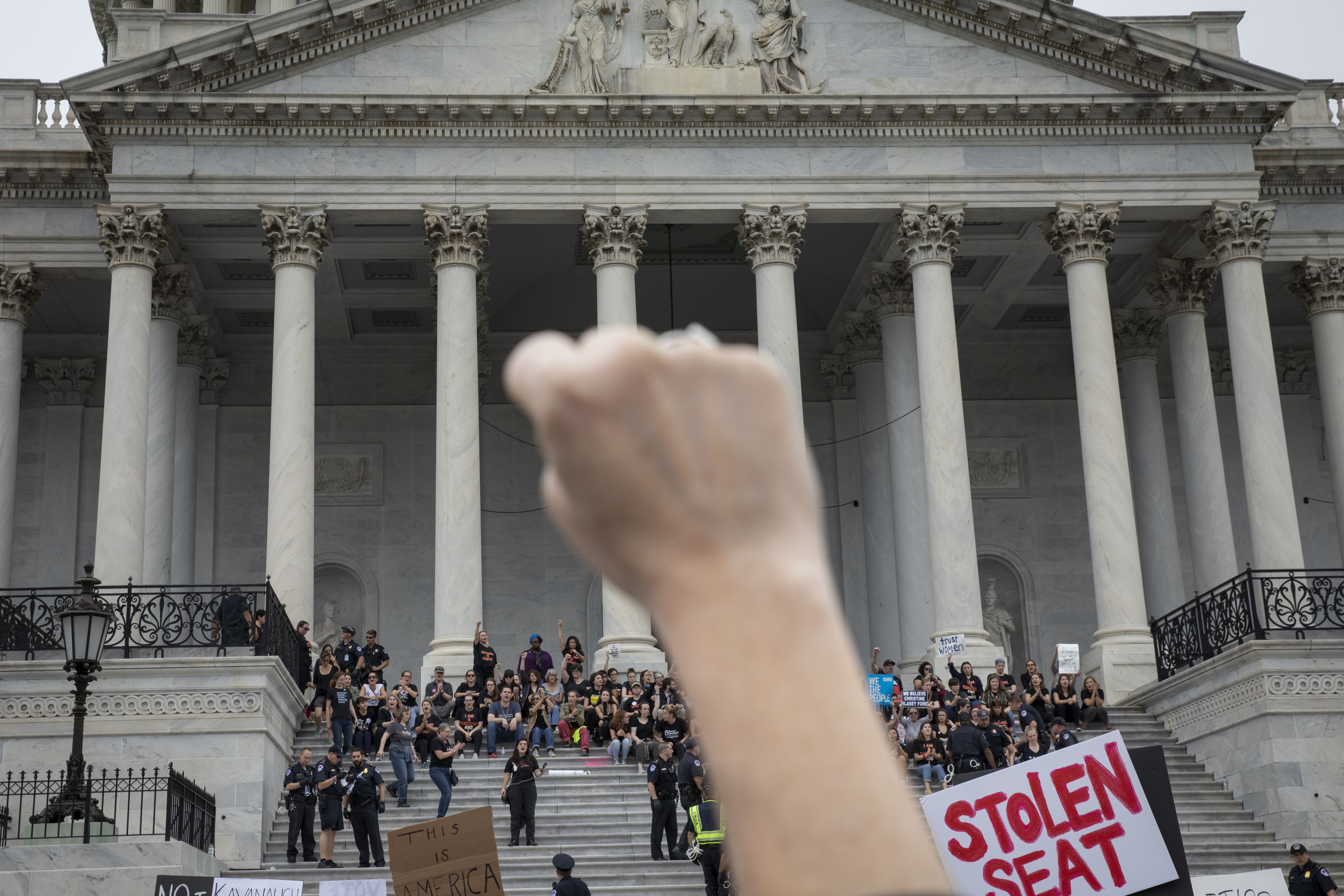 Go deeper