American Bar Association reopens evaluation of Kavanaugh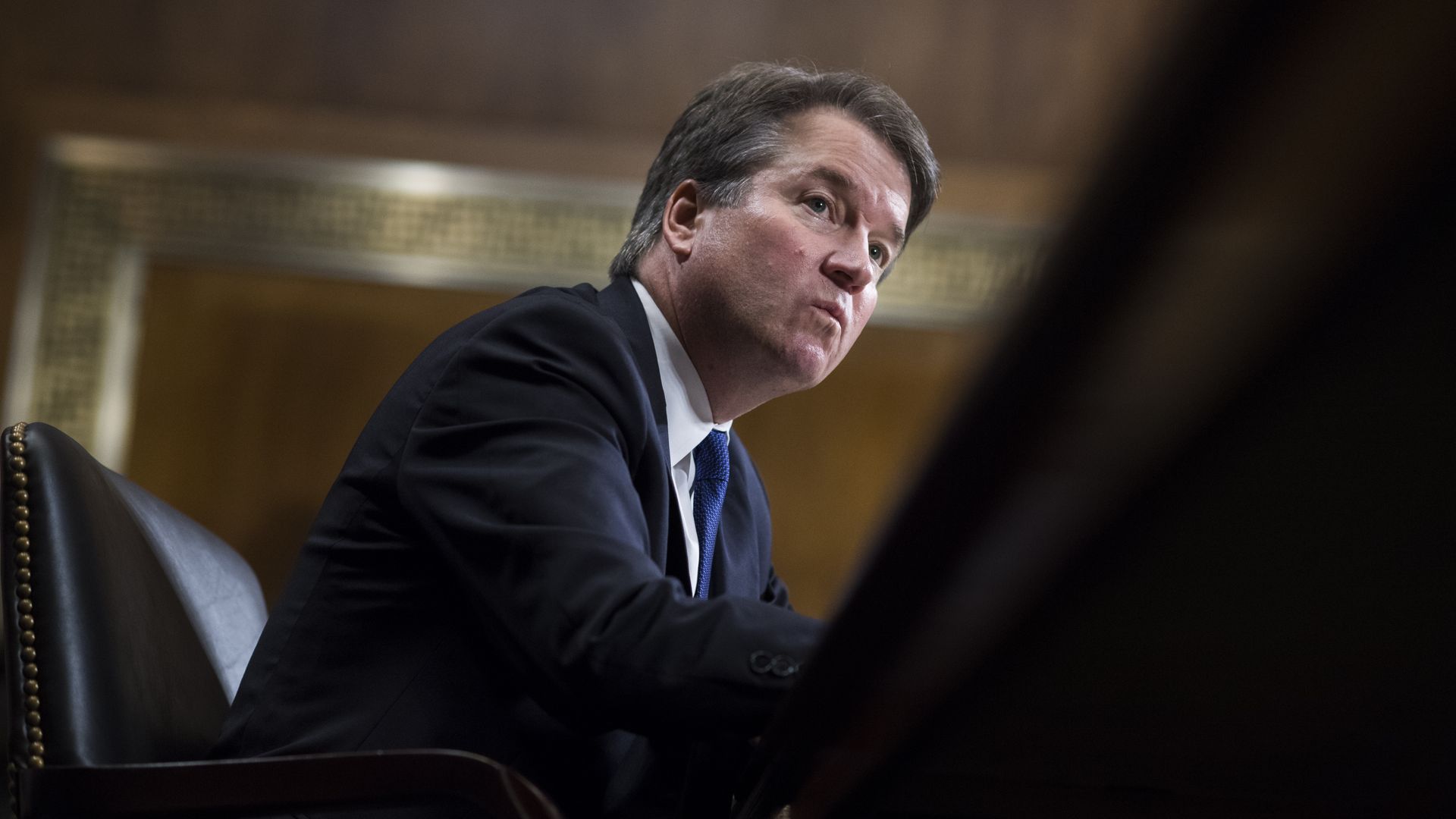 The American Bar Association sent a letter to Senate Judiciary Chairman Chuck Grassley and ranking member Diane Feinstein notifying them that they are reopening the evaluation into Judge Brett Kavanaugh's qualification given the "new information of a material nature regarding temperament during the Sept. 27 hearing before the Senate Judiciary Committee."
Why it matters: The ABA originally deemed Kavanaugh well-qualified for the Supreme Court. This letter was reported on by Bloomberg minutes before the procedural vote on Kavanugh's nomination began in the Senate.
Go deeper