Manchin is a "yes" on Kavanaugh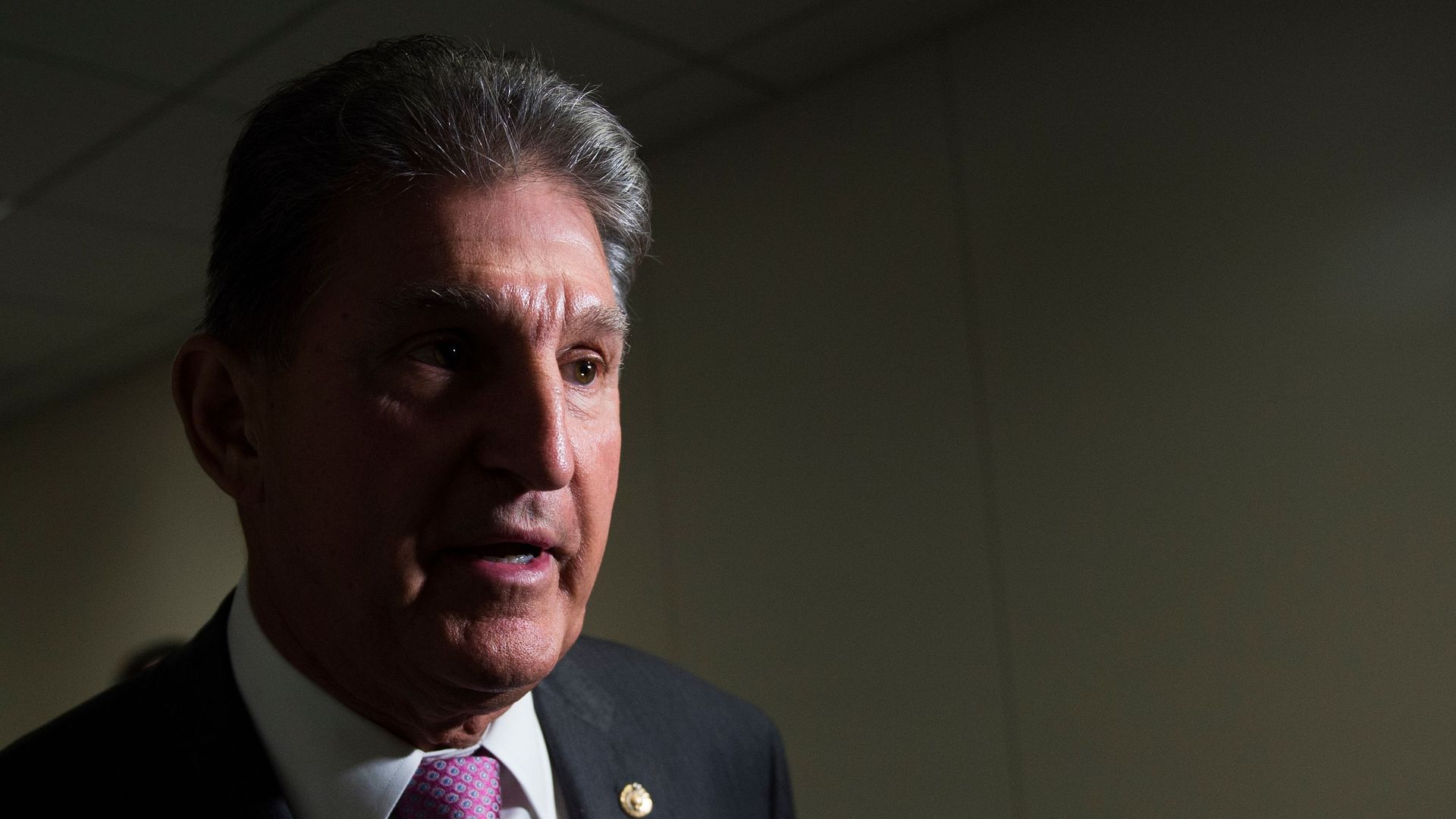 Sen. Joe Manchin will be voting "yes" on Brett Kavanaugh, which he announced immediately after Sen. Susan Collins' announcement that she is also voting "yes" on Trump's Supreme Court pick.
Why it matters: Kavanaugh will be confirmed. Sen. Manchin is a Democrat up for re-election in a red state. Sen. Collins' move gives Sen. Manchin cover to possibly win over some conservative voters.
One key quote: Amid protestors chanting "look at us," Sen. Manchin told reporters he's "very much concerned basically with the sexual abuse that people have had to endure. I'm very much concerned we have to do something as a country...I looked at what was in front of me and I had to make a decision."
Go deeper